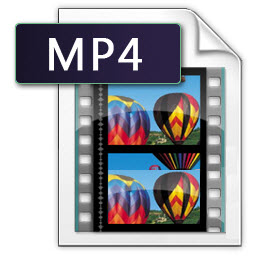 What is MP4
MP4 is an abbreviation for MPEG-4. It may also be referred to as MPEG-4 AVC, which stands for Advanced Video Coding. It can be most commonly used to store video and audio, but can also be used to store other data such as subtitles and still images. Most people relate MP4 file with both video content and audio standard file formats only. However, MP4 file can be an audio file without any video content.
Like most modern container formats, it allows streaming over the Internet. This media format is also used extensively throughout the world by companies that manufacture portable media players. All in all, the MP4 file format is here to stay. It is integral to the future of web based portable media players and videos. Its ever increasing popularity has seen it be a global multimedia standard.
How to effectively play MP4 files
There are a number of options on how to play MP4 in Windows, these include double clicking on the file and allowing the PC to select the most suitable application to open the file with. MP4 files can be played with Windows Media Player, as well as the VLC media player (which is probably the most popular and easily available media player) that can be easily downloaded and installed.
To play the MP4 files on Mac, one can use QuickTime media player or iTunes, which are very efficient. While using Window-based computer, do not use the in-built media player to play MP4 files since Windows Media Player cannot recognize files in this format. In order to play MP4 files on iDevices, one has to convert them to supported format with specific specifications.
To play mp4 files on most of these devices, one can download the k9 codec pack which is almost like a universal player; Wondershare player also supports a wide range of video and audio formats. The reason why most devices won't play some MP4 files is due to the fact that most of the devices advertised as "MP4 players" are not really devised to play MP4 but are MP3 players.
In addition, where a media player is not compatible with the MP4 files, it can lead to failure. This can be avoided by either installing another media player or converting the MP4 into a friendlier format to suit your player.
Compatibility Issues
Since the MP4 is regarded as the standard video file format, there are just a few compatibility issues associated with this file. Macintosh, Windows, and Linux computers can easily play MP4 files, regardless of what media player is installed on the computer. MP4 is the file format of choice for almost all portable media players, old and new alike. MP4 is also the default file format of most conversion software.