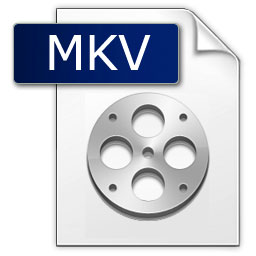 What is MKV
MKV, developed by the Matroska Group, is an open standard free container format, which is widely used by many systems. Similar in concept to other containers like AVI, MP4, it's a file format that can hold an unlimited number of video, audio, picture, or subtitle tracks in one file. MKV is designed with the future in mind. It incorporates features you would expect from a modern container format, like:
- Fast seeking in the file
- Chapter entries
- Full metadata (tags) support
- Selectable subtitle/audio/video streams
- Modularly Expendable
- Error resilience (can recover playback even when the stream is damaged)
- Streamable over the internet and local networks (HTTP, CIFS, FTP, etc)
- Menus (like DVDs have)
MKV Codec
The MKV codec is required for ease of playing MKV files. For codec issues with regards to MKV files, two options are available to users. First, they can download CCCP or the Combined Community Codec pack on their computer in order to play MKV and MKA files. This codec pack works on Windows Media Players. The other option is the Matroska Pack Lite, which includes all codecs required to play Matroska media files. This codec pack also works on both DirectShow and the Windows Media Player.
How to Successfully Play MKV Videos
For issues concerning MKV files not playing properly on the computer even after all the necessary codecs have been installed, converting the file in an entirely different format may be required. Macintosh computers, for one, doesn't support MKV files playback. In order for these files to properly play on Apple devices, the installation of a more compatible player is recommended. In this case, the VLC Player is ideal. Converting the file into an entirely different format is also a good solution.