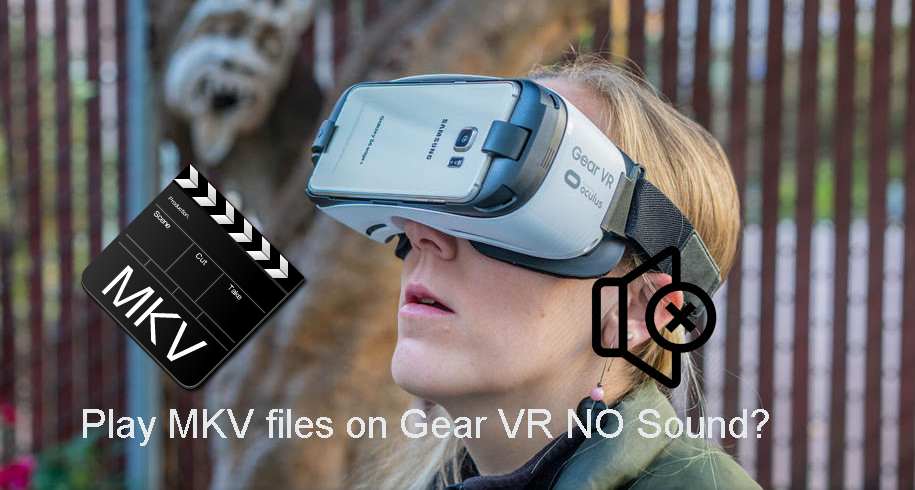 Samsung's Gear VR is the best virtual reality gadget you can buy right now, and a great way to jump into the world of VR gaming and entertainment. With it, you can easily immersive 3D movies on Gear VR with a compatible Samsung phone. Like other devices, Gear VR users may experience various technical problems, especially when playing MKV videos 3D effects. One of the common technical problems you might often experience is Gear VR no sound. If you don't have idea how to fix the problem, or play MKV videos on Gear VR with no sound issue, just read on for details.
In fact, MKV files in 2D or 3D SBS(Side-by-Side) work on Gear VR, but the audio has to be encoded in AAC or MP3 for stereo. AC3 and DTS were removed because of high licensing costs. You can either wait till a developer brings a VR player which supports also custom codecs or you can convert your video files to ACC audio or root your phone and add codecs for AC3/DTS. However, the easy and effective solution is to re-encode your MKV files to Gear VR more compatible format to get them play nicely. EaseFab Video Converter is the bee's knees, which can help you easily solve the MKV and Gear VR no sound problem.
Overall, the program is a professional HD Video Converter, which comparatively has better output quality, in particular HD videos and intuitive interface. With it, you can fast convert MKV to Gear VR supported file type like MP4, MKV in .mp3, .aac audio. Best of all, this software allows you to convert MKV to 3D videos such as MKV Top-bottom 3D Video, MP4 Top-bottom 3D Video, MP4 Side-by-Side 3D video (See The Differences Between SBS 3D, Anaglyph 3D and Top/Bottom 3D ) , which can be played on Gear VR perfectly. If you are Mac users, please turn to Video Converter for Mac. Now, we will give a detailed guide on the whole process from converting MKV to Samsung Gear VR supported video.
How to convert MKV to Gear VR supported format without quality loss
Step 1. Load MKV files to the software
You can either click "Add" button to import MKV files you want to upload to YoubTube. Also you can directly drag and drop the files into this program.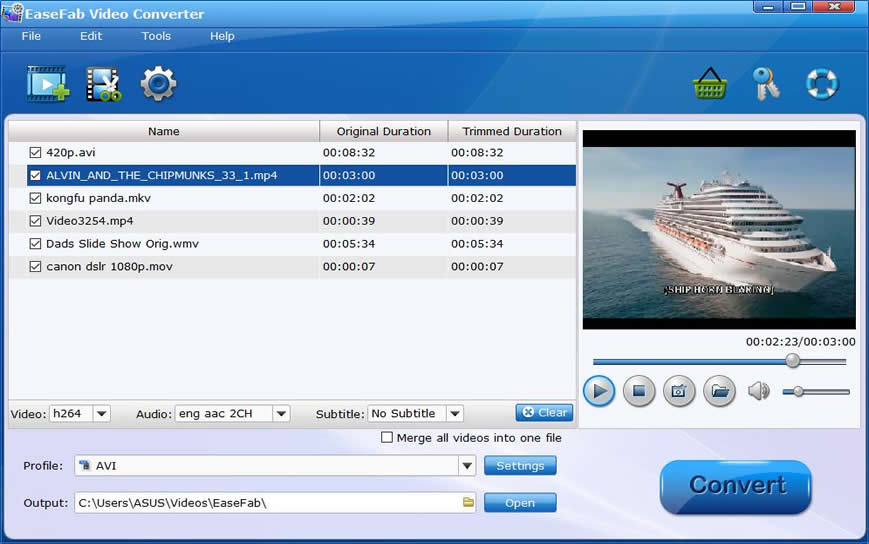 Step 2. Select the output format
Click "Profile" and find "3D Video". there are a lot of format options for you. Here you can recommended to select MP4-3D or MKV-3D as the output format.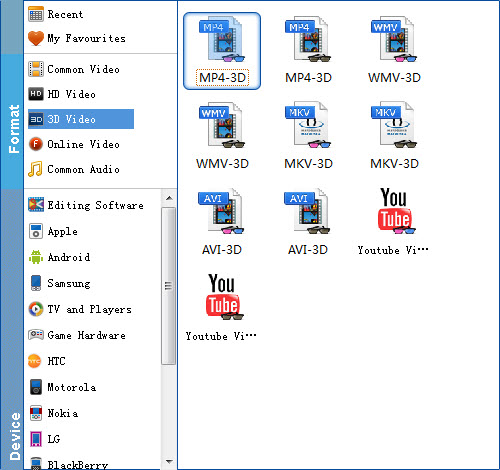 Step 3. Specify video/audio parameters
Click Settings button to adjust video/audio parameters like video resolution, bitrate, audio codec, audio channel. According to my experience, anything over 720p does nothing but turn battery energy into heat, due to the screen resolution.
Step 4. Start encoding MKV to Gear VR
Click Convert button to start converting MKV to Samsung Gear VR friendly video. After the conversion, you can get the resulted videos by clicking the Open button.
To watch your 3D videos on Gear VR, however, there is an additional step, and it's not entirely straightforward.
The following will allow for perfect 3D playback of videos set up in a SBS format. SBS format means the left and right video channels are contained within the same file and appears as a near-mirror image when played back using a standard media player. To view your SBS 3D video files on your Gear VR, follow these steps:
1. On your MicroSD card file directory, navigate to Oculus > Movies > Your Movies
2. Create a new folder within "Your Movies" and label it "3D"
3. Import or move your SB 3D videos into your newly created "3D" folder
Once you have created your 3D content folder and imported compatible video files, insert your MicroSD card into your Galaxy Note 4 (if it isn't already), slide the phone in your Gear VR, and put the virtual reality headset on your head. Then:
1. Navigate to Oculus Cinema from the main menu
2. Navigate to "My Videos" from the Oculus Cinema content library menu
3. Select the 3D video you wish to view (if you followed the above steps it should have a "3D" label in the upper righthand corner)
4. Choose the cinema mode to begin playback
Related Article and Tips:
How to convert 2D video to 3D video
How to convert DVD movies to play on Gear VR
How to rip 3D Blu-ray for playback on Gear VR