"I have some video files in Matroska format (MKV). They don't seem to drag/drop onto the Vegas 11 timeline. Any workarounds to use MKV files in on Vegas timeline or will I have to convert them to another format first?"
Sony Vegas Pro is a professional program for creating and editing videos for amateurs, YouTube bloggers, and vloggers. The program works with plenty of video and audio tracks. However, till now, MKV has not been added to the official supported format list of Sony Vegas Pro. Another reason is that "can't import MKV in Sony Vegas Pro" problem still happens every now and then, mostly for codec missing. To overcome the incompatibility with using MKV video in Sony Vegas Pro, transcoding MKV file is the the most effective yet easiest solution recommended by us.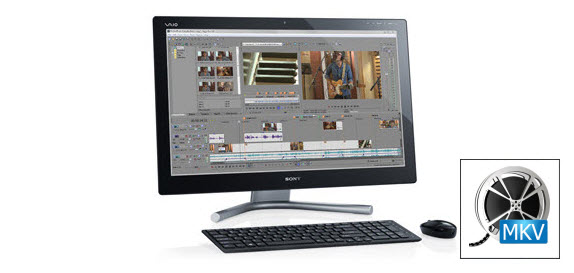 Why can't MKV be imported in Sony Vegas Pro?
You should know that the codec format decides whether you can load a video or audio file successfully or not, while MKV is just a container forma that can contain different types of video and audio. The container format itself tells you nothing about the content. The reason you are having problems is that the video (and audio) format inside this particular file is not supported by Vegas, which leads to file import failure. To fix MKV file not supported in Sony Vegas, the best option is to convert MKV to Sony Vegas Pro editing-friendly formats, such as MP4, MPEG-2, etc.
Note: Someone suggested to install certain codec packs that Vegas will use as it's default codec. I don't believe this will work because MKV is not just a codec it's a container as well and it's a container that Vegas Pro doesn't support. BTW, installing a codec pack on your video editing computer may permanently mess it up unless you know what you are doing where most people who think they know what they are doing really don't. Just don't do it, there is never a need for it. Only install the one codec that you need from a reputable source. Installing a codec pack is like taking every pill in your medicine cabinet hoping one of them will cure you… one of the might but the rest could kill you!
MKV File Import Failure in Sony Vegas Pro Is Mainly Caused by Incompatible Codec
The Key: Convert MKV to a format well accepted by Sony Vegas Pro - The Easiest Solution
MKV Import Failure in Sony Vegas Pro is mainly due to incompatible file format or codec missing, which can be easily solved by transcoding MKV to other Vegas friendly formats with an easy-to-use yet powerful video converter and deocder - EaseFab Video Converter. It is able to work with all MKV files with different encoded video/audio streams. To solve MKV and other incompatible issues, you're suggested to download and install EaseFab Video Converter on your computer first.
EaseFab Video Converter - Convert MKV to Formats Supported By Sony Vegas Pro
• Accepts nearly all types of videos, regardless of video formats, codecs and resolutions.
• Transode or pass-through media files to that supported by Sony Vegas, Adobe Premiere Pro, Avid and more.
• Easy editing experience: cut, crop, merge, add subtitles, etc...
• Completes video conversion and processing in three steps.
3 Simple Steps to Convert MKV to Sony Vegas Pro Compatible Format
Step 1: Add MKV files
Install and launch EaseFab Video Converter, and then click Add Video button to import your MKV files to the software. You can drag and your videos and drop them to it. The app supports batch conversion, so you can add more than one file at one time.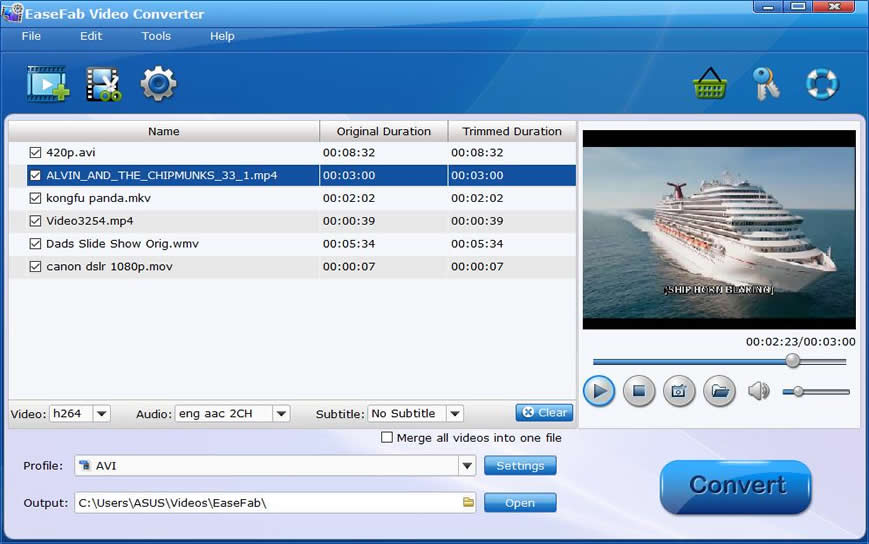 Step 2: Select output format
Click Profile icon and move mouse cursor to Editing Software and select Vegas/Premiere (MPEG-2) as the output format. The result MPEG2 videos seamlessly fits Sony Vegas Pro 18/17/16/15/14, etc. and the original quality of MKV video will be kept. You can also select WMV, MOV, or MP4 as the output format.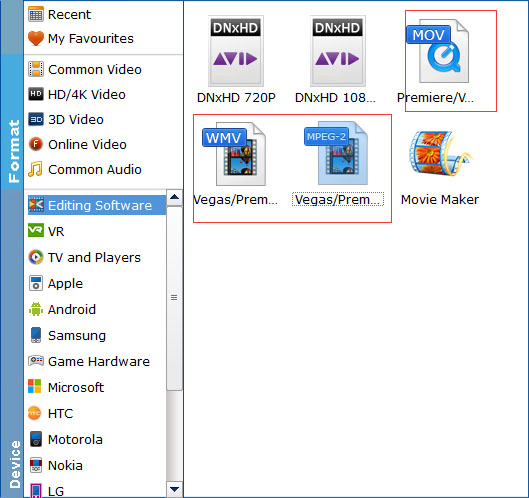 Step 3: Start the conversion
When all settings are ready, click the Convert button to start converting your MKV to MPEG-2 for Sony Vegas Pro. The progress bar will show how much time is needed.
Once done, you can import the resulting file to Sony Vegas Pro for editing without any trouble.
Final Words:
The major cause that Sony Vegas Pro fails to import MKV files is mainly due to incompatible file format or codec missing. Therefore, transocding MKV file using EaseFab Video Converter is the the most effective yet easiest solution recommended by us.
Besides converting videos, EaseFab Video Converter is also able to perform some video editing tasks, including cutting, trimming, merging, adding special effects, watermarks, add subtitles, and more. The operation is really beginner-friendly.