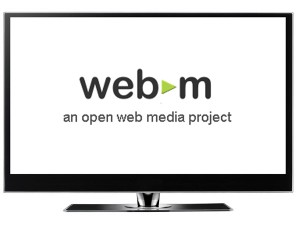 What is WebM
WebM is a video file format. It is primarily intended to offer a royalty-free alternative to use in the HTML5 video tag. It has a sister project WebP. The development of the format is sponsored by Google, and the corresponding software is distributed under a BSD license.
The WebM container is based on a profile of Matroska. WebM initially supported VP8 video and Vorbis audio streams. In 2013 it was updated to accommodate VP9 video and Opus audio.
WebM Compatiblity Issues
Offering high definition video quality, WebM files save much space with the smaller file size than other web video files including FLV. But the WebM format is only for HTML 5 websites to stream videos online and few portable devices and players currently support playing this kind of files. That's to say, if you have downloaded some WebM videos on your Mac OS X (El Capitan included), you can neither transfer WebM to iPhone, iPad or other devices for playing on the move, nor import WebM into iMovie, Final Cut Pro etc. for editing.
How to Play WebM on iPad/iPhone
Apple's QuickTime player codec doesn't support WebM. That means no WebM videos in Safari, no WebM videos in Chrome (which uses the same WebKit-based rendering engine on iOS), no WebM videos in any third-party browser or any app integrating a web view. But don't woe over WebM just yet: There's a third-party app to save you from your troubles.
As long as you know the URL of your WebM video, you can open it in or download it in PentaLoop's free PlayerXtreme HD. It reminds me a lot of VLC for an iOS device: The app claims to be able to play a veritable cornucopia of different video formats, including .mkv, .vob, .wmv, and yes - WebM.
All you have to do is follow these steps:
1. Find the WebM video you want to view and open its URL in a new tab.
2. Tap the "Open In" link in the Safari window.
3. Select Open in PlayerXtreme.
4. Enjoy your WebM video!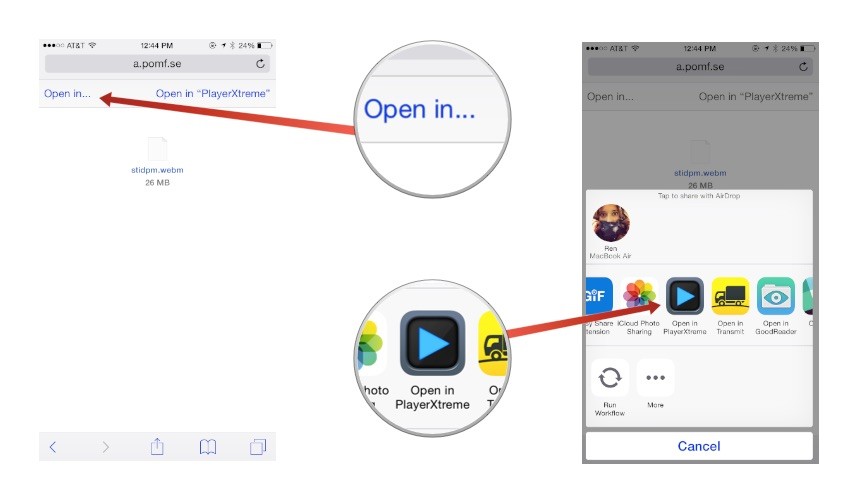 Why you need to Convert WebM files
WebM files have to be converted for a lot of reasons. As it has been mentioned above, it's not supported by many video editing programs like Windows Movie Maker, Final Cut Pro, iMovie, etc., media players like Windows Media Player, iTunes Player, QuickTime Player, etc.
To convert WebM files on Mac OS X (macOS Mojave included), EaseFab WebM Video Converter for Mac is a good choice with high reputation. It can convert WebM to all popular video and audio formats like AVI, MP4, MOV, M4V, FLV, MKV, MPG and more. Besides, the program supports outputing various professinal encoders - Apple Intermediate Codec, ProRes and DNxHD, DVCPRO, HDV, MPEG-2 - ensuring maximum editing quality and efficiency when working with iMovie, Final Cut Pro, Avid Media Composer, Adobe Premiere and more. As an easy-to-use Mac app, the program can finish your WebM conversions within only 3 steps.