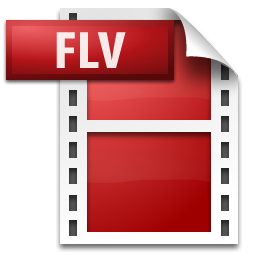 What is FLV
FLV simply means Flash Video. These videos may also use the F4V file extension. Although originally created by Macromedia, the file format was developed and perfected by Adobe Systems. It is primarily intended for use with the Adobe Flash player. Aside from being developed by the same company, FLV files may be embedded within SWF. FLV files are very popular over the internet, especially for online videos and animations. FLV files are widely used by the most popular video sharing sites such as YouTube, Vevo, Hulu, and MetaCafe, among others. SWF files, which is another file format created by Adobe, can be integrated into FLV files as well, as they are encoded in the similar manner.
FLV Codec
Installing the FLV codec would allow the Windows Media Player to easily play FLV files. Codecs are plug-in that allows media players to recognize videos of different formats and process them properly. Some FLV codecs can do more than just seamless playback. There are those that also provide added functions like zooming, full screen viewing, and skipping. In the same way, playing FLV files on a browser would require a specified browser plug-in.
How to Play FLV Video Files
FLV video files are not directly playable by the Windows Media Player or QuickTime. The easiest way to play FLV files is to download the VLC Media Player. VLC comes in different versions, one of which will be compatible with your computer system. There is a VLC Media Player that will work for Windows, Macintosh, and Linux computers. Once VLC is installed on the computer, playing the FLV files becomes as easy as browsing to it. On the other hand, Windows users who wish to use Media Player Classic to play FLV files can easily do so by downloading the necessary files and codecs associated with FLV. The installation of the FFDShow plug-in pack is recommended to make it compatible with the Windows Media Player.
How to Edit FLV Videos
A software that is highly recommended for editing FLV files is the VideoPad Video Editor. This software doesn't just support the FLV format, but a range of other video, image, and audio files as well. This program is fairly easy to use and includes a few default video effects in the package as well. It is free and works with Windows and Mac, including several other portable devices and mobile phones. It also comes with a complete Help section for user assistance, thus making it the most ideal FLV video editor for beginners.
Why We Need to Convert FLV Files?
As mentioned above, FLV video files are not directly playable by the Windows Media Player or QuickTime. If you want to play FLV files using your computer's default player, you'll need to convert FLV to other formats. Another reason is that FLV is not compatible with most NLEs such as Final Cut Pro, iMovie, Final Cut Express, Adobe Premiere and more. Plus, there are some occassions you cannot find suitable FLV codec for your programs.
Simple Solution to Convert FLV Format
Because FLV is not easily played by the native media players of both Windows and Macintosh, converting the file via the video converting software is recommended. Converting FLV files into a different format is fairly easy, provided that the user has the right tools and software for the job. One of the most recommended FLV converter is EaseFab Video Converter (Video Converter for Mac). This video converter can easily convert FLV files into all other popular video formats like WMV, FLV, MOV, MKV, MP4, etc. It can also customize the output file by setting its video parameters such as the bitrate, fps, resolution, sampling frequency, deinterlacing, and volume.