Summary: Feeling difficulty in playing MP4 videos files on your DVD player from USB? Don't worry. Here are two easy solutions to make MP4 playable on DVD player of Sony, LG, and other brands.
MP4 is the most common and widely used file format for storing both audio and video content. You can easily play MP4 video files on a PC, Mac, TV, iPhone, Android, Xbox, PS5 and much more devices. However, there is no exact answer when it comes to playing MP4 on a DVD player. Some DVD players can play MP4 files from USB, while some can't do this. Sometimes, even if some DVD players are advertised to play mp4 but fail to play this format in practice. So, what's the matter? If you failed to play your MP4 files on DVD player, you'd better read this article carefully. Here we will explain the possible reasons and share you with 2 easy solutions to help you play MP4 video files on DVD player nicely.

Part 1. Can DVD Players Play MP4? Why DVD Players Fail to Play MP4?
As we all know, the DVD players are designed to play DVDs, CDs, and limited video/audio/image formats only. MP4 isn't coded in those DVD players. Nowdays, more and more DVD players allow you to put MP4 files into a USB drive and insert the drive into the USB port on DVD player to play videos. Despite of this, you may fail to play MP4 videos on your DVD player from USB. But before we get to the details, let's brief on the formats supported by DVD players.
● Video Playback: MPEG-1; MPEG-2 (commonly used); DivX (if the players have AVI encoded in them); DVD+R/-R; MOV, WMV, WMA; MPEG-4 (for part of the latest generation only), etc.
● Audio Playback: CD, MP3, CD-R/RW, Audio CD, etc.
Above all, the support for MP4 playback depends on the DVD player model you use. Besides that, the reasons why your DVD players fail to play MP4 could be also caused by:
● Unsupported video codec: Only a few newer DVD player models like MEGATEK Models DP-260M55HD and DP-225M66HD include MP4 playback features as the majority still use MPEG-2 in a standard VOB format.
● Parameters limits: All standard DVD player accepted videos that conform to a certain resolution and BVOP settings. For instance, a majority of DVD players limit import to a resolution of 720 by 756 or 720 by 480. While, if you got some MP4 files with greater than this, your DVD players will not have the capacity to play it.
Part 2. How to Fix MP4 Not Playing on DVD Player?
Broadly speaking, the major reason is caused by an unsupported video codec so that your DVD player can't play the MP4 file. MP4 is a container format which is able to contain audio and video using different codecs. Therefore, transcoding MP4 file is the most effective yet easiest solution recommended by us. Besides transcoding, you can also choose to burn MP4 to DVD for playing on your DVD player. Below are details about the 2 solutions.
Solution 1: Converting MP4 to DVD Player Supported Format
The manual of a DVD player says it plays .mp4 file format on the USB, some users still failed to play MP4 on it. Why does it happen? This is probably because your MP4 is encoded with a codec that your DVD player doesn't support. As a container format, MP4 can hold multiple video and audio codecs in it. Due to codec incompatible issue, you may hear the audio but can't see video, or you may get neither audio nor video. An error massage may pop up saying unsupported file type.
And you need to know that when a DVD player says it can play mpeg4, it doesn't mean that it can play video file with .mp4 extension. And it usually means that it supports MPEG 4 part 2 encoded video in an AVI container, namely AVI with Xvid/DivX. For example, some DVD players can play MP4 with DivX or Xvid, but can't play MP4 with H.264 codec. Therefore, you need to check the manual of your DVD player model and see what codecs and formats it accept from the USB. After that, you can use the following transcoding process to fix the DVD player won't MP4 issue.
To get the job done, you'll need a computer and a third-party software like EaseFab Video Converter installed. Available for Windows and Mac users, EaseFab Video Converter allows you to convert any MP4 files to AVI with Xvid/DivX, MPEG 1, MPEG 2, and more formats for DVD Player, TV, PC, Mac, iPhone, Android, PS4, and more devices. Transcoding is an intensive task for your computer, but EaseFab Video Converter can use GPU to offload CPU and boost conversion speed. And it will keep great quality.
[Tutorial] How to Convert MP4 to DVD player playable format/codec?
Step 1. Luanch EaseFab Video Converter, and then click "Add Video" button to load your MP4 video files. You can also directly drag & drop the MP4 files to the converter.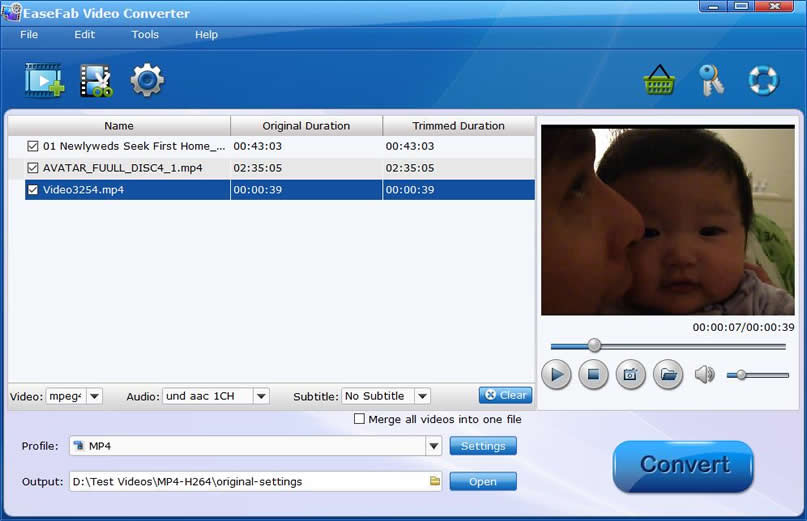 Step 2. In the Output Profile panel, choose a format that your DVD player supports. Since DVD player usually supports MPEG-2 and AVI with Xvid/DivX, here we can scroll download to "Common Video" category and choose "MPEG-2" or "DIVX" as the output format.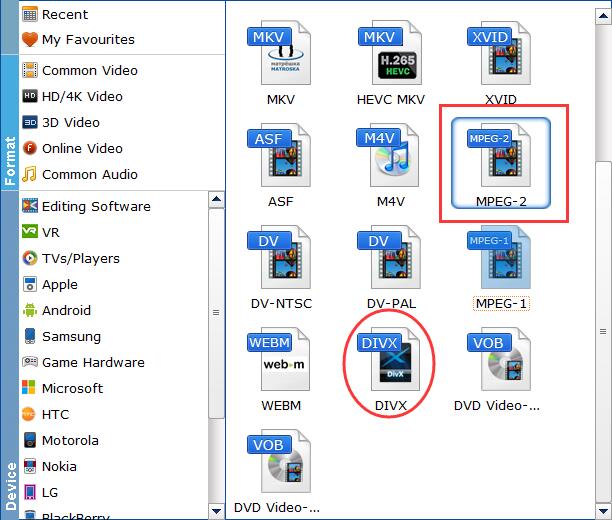 Step 3 (Optional). You can click "Settings" to customize output video parameters such as video size, video bitrate, audio channels and so on depending on your needs. Here you're recommended to adjust the resolution from default "Original" to 720*480 or 720*756.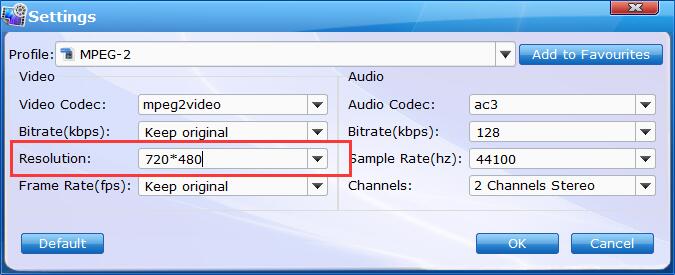 Step 4. Hit "Convert" button to begin converting MP4 to MPEG-2 or DivX AVI for DVD player. Once done, you can put the new file into USB and play it on DVD player.
Solution 2: Burning MP4 to DVD for Playing on DVD Player
To play MP4 on MP4-incompatible DVD player, burning MP4 to DVD is also a great solution. To do this, you'll need:
● A computer.
● A DVD drive, internal or external.
● A blank DVD.
● A DVD Buner that support MP4 to DVD conversion. EaseFab DVD Creator is worth a try. With it, you can burn any MP4 file to DVD easily and quickly. Now download and install EaseFab DVD Creator on your PC. It's fully compatible with Windows 11, 10 and lower version.
[Tutorial] How to burn MP4 to DVD to play it on DVD player?
Step 1: Launch the software and click "Add Files" button to add MP4 files into the program. Please repeat the steps if you wish to add more files.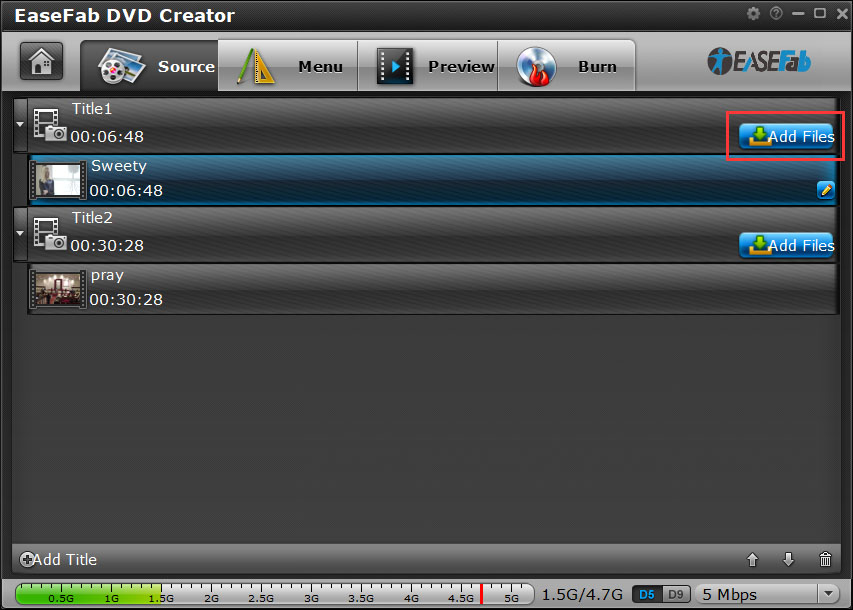 Step 2 (Optional): If you want to customize your MP4 files before burning it to DVD, you can click the 'Pencil' icon or highlight and then 'right-click' to access its editing options. In Video Editor, you can crop video, apply effects, add subtitles, add watermark and more.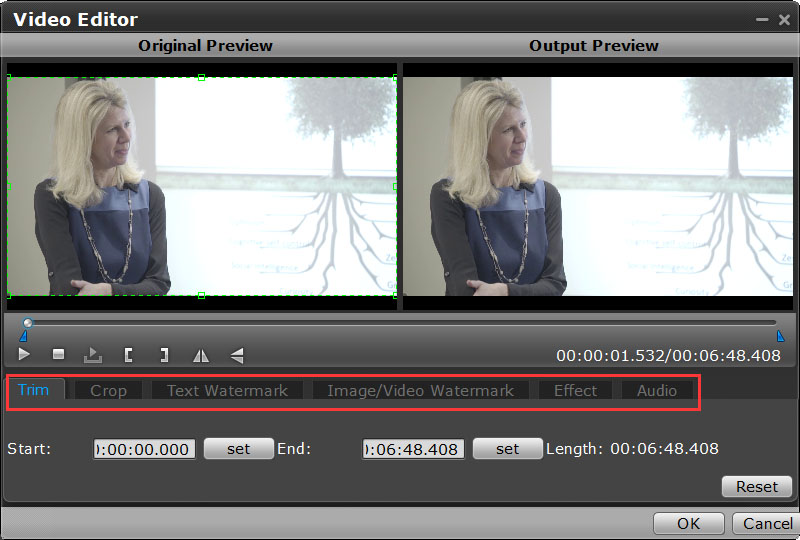 Step 3: To use a preset menu template from DVD Creator, simply double-click on the template. When/if you don't need DVD menu, use "No Menu" from Menu Templates area.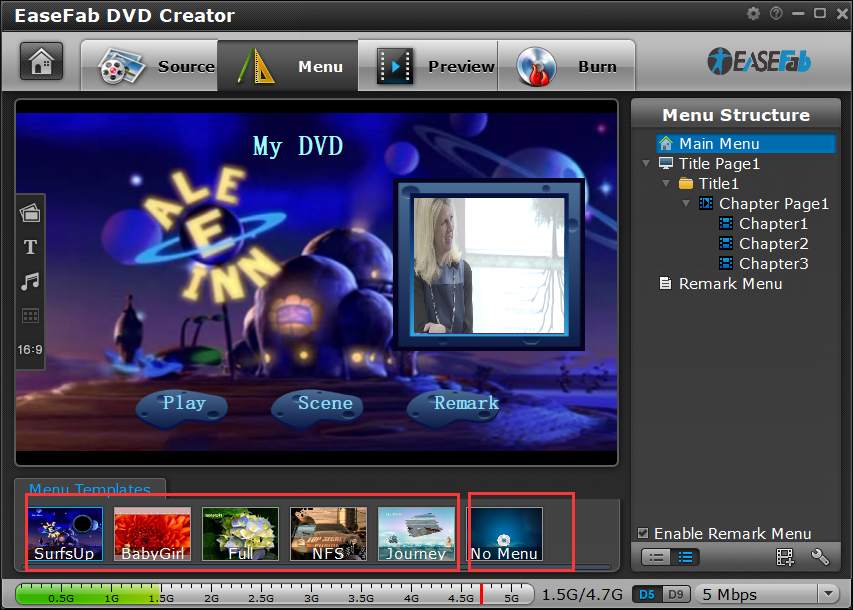 To customize an object, you have to select it first. Cut over in the Menu Structure area to select the page that you'd like to custom. Custom includes changing the DVD menu template/style, menu text, display aspect ratio and background for the DVD menu. You can also set chapter mark, and playback mode.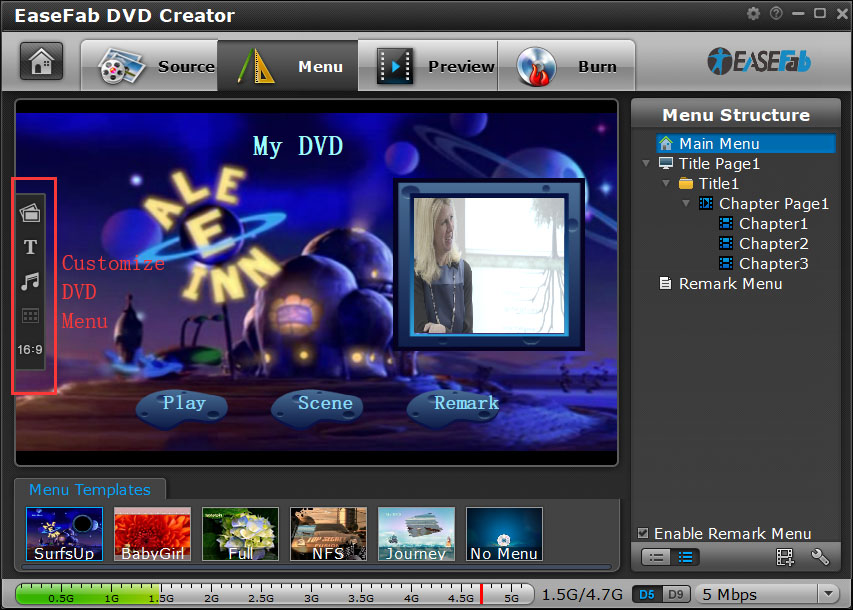 Step 4: Once the menu has been decided you can preview how it will look in DVD Creator. Press "Preview" tab and your DVD video will be played just like on a DVD player. The control buttons here are corresponded with the keys on remote control.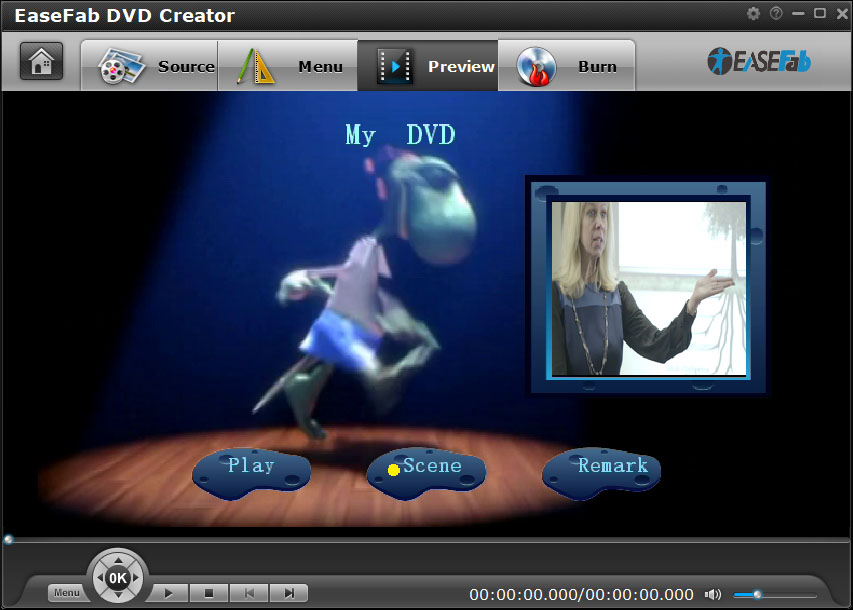 Step 5: After above steps, insert a blank DVD disc to your DVD drive. Switch to "Burn" screen when you finished authoring DVD and feel like to burn created MP4-video onto a writable DVD that will play standard DVD player. DVD Creator writes content to single-layer 4.7 GB and dual layer 8.5GB DVDs. At the bottom of the main interface you can set DVD-5(D5) or DVD-9(D9) as target disc type.
Final Words:
The MP4 format is readily acceptable on most video programs you use on your computer and it is even possible to play the video on a DVD player. The only requirement is that the MP4 be on either a video CD or DVD. If the MP4 is not on either a video CD or DVD, even if you have successfully burn MP4 to DVD without converting, you will still encounter issues in playing MP4 on DVD player: Regular standalone DVD players can only read movie DVD's (those are in MPEG-2, and if you view them in Windows Explorer, you see a folder structure with VIDEO_TS, and files like .VOB .IFO and .BUP). Newer DVD players that are DivX-certified can (in addition to the above) read data DVD's with an AVI file encoded in the DivX codec. Most of the time, you will fail to play MP4 on DVD player unless the DVD players have the "Nero Digital" label on them.