"I would like to make a DVD that can play in any DVD player from a .mov file made in Quicktime. Should I just burn the .mov file? Should I export mpeg-4? Will DVD players play mpeg-4? What type files do DVD players play? Thanks."
Can a DVD player play MOV files? It can't play MOV directly, because MOV is not included in the DVD Player supported video formats list. As technology continues to advance, you don't even need to burn home movies to disc to watch them on your television. High-end DVD player models (and all Blu-ray disc players) feature USB inputs that can be used to house USB flash drives filled with movies or videos. To watch MOV video files on a DVD player, you can encode/re-encode MOV to a format playable by your DVD player and then drag the converted movie files to your USB flash drive for further playback thru USB port.
In this article, you will learn DVD player commonly supported file formats and how to convert MOV to play on your DVD player without any trouble.

What Formats Can a DVD Player Commonly Support
Before the conversion process, you should be sure to look in the instruction manual for your DVD player to see what type of video files it supports to avoid potentially wasting your time.
1. Majority of DVD players only accept MPEG-2 in a standard VOB format, and very few of them are compatible with MPEG-4 videos.
2. All standard DVD accept videos that conform to a certain resolution and BVOP settings. For instance, a majority of DVD players limit import to a resolution of 720 by 756 or 720 by 480. While, if you got some MOV files with greater than this, your DVD players will not have the capacity to play it.
3. Newer models of DVD players can be able to play AVI files on one and only one condition, the AVI file has to be further encoded with another codec such as Xvid, Divx, WMV and MPEG-1 just to name a few.
Get An Easy-to-use Tool to Transcode MOV to DVD Player Accepted Files
To get the job done, EaseFab Video Converter is highly recommended. This software tool can help you convert any digital video files including but not limited to MOV, MKV, VOB, TiVo, WMV, MPG, etc. to DVD player compatible USB file formats such as DivX, AVI, MPEG-2, MP4, etc. files with fast encoding speed and excellent output quality. If you're using a Mac, simply turn to its equivalent Mac version - EaseFab Video Converter for Mac.
Tutorial: How to decode MOV to DVD player supported file type
To begin with, you need to download and install EaseFab Video Converter Windows or Mac version on your computer. The guide below take Windows version for an example. Mac version has the same process.
Step 1. Download and launch EaseFab Video Converter on Windows PC or Mac. Click "Add Video" to import your MOV video. "Dragging and droppping" works too. (Note: batch conversion is supported, so you can several mov videos to the program to convert at a time.)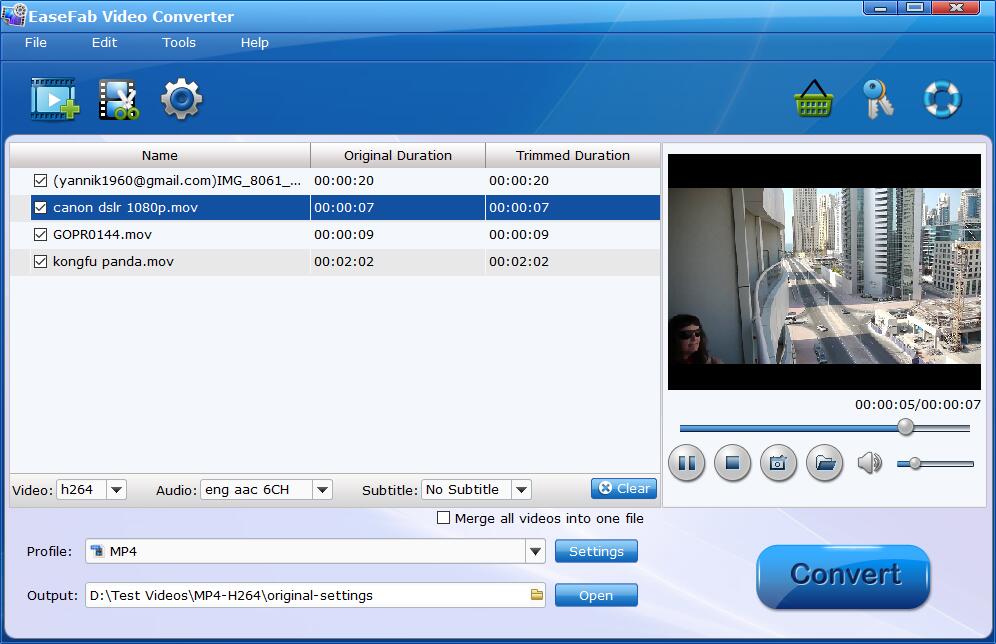 Step 2. Select a DVD player compatible file format from Profile lists. You'd better look in the instruction manual for your DVD player to see what type of video files it supports. For most common DVD players, MPEG-2 from Common Video category is recommended. You can also choose "DIVX" as the output format.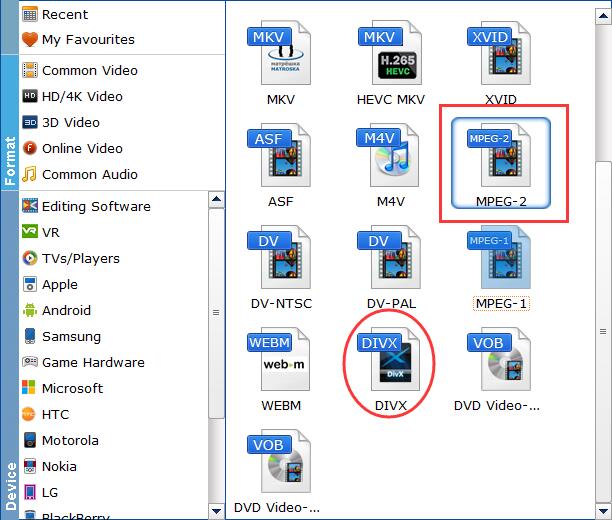 Tips: You can also click Settings to customize output video parameters such as video size, video bitrate, audio channels and so on depending on your needs. Here you're recommended to adjust the resolution from default Original to 720*480 or 720*756.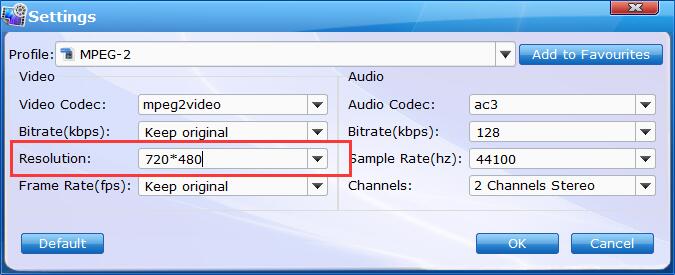 Step 3. You can select a destination folder for the output file by clicking Folder icon in the Output bar, you can also let it be the default one. After every step presented above has been performed, press the Convert button and wait until the MOV conversion process has been completed.
Once the conversion completes, you can click Open to find the result video files. Copy them to your flash drive and then you're able to access the converted MOV files through your DVD player's main menu and watch them on your TV screen.
How to Watch Video From a Flash Drive on a DVD Player
Step 1. Put your USB flash drive into an open USB port on your DVD player.
Step 2. Use your DVD player's remote control to navigate to the "play storage device" or "USB Flash Drive" menu (the specific machine name is different, some are called "play memory card" or "play USB" or something else.). Select the file you want to play from the list by highlighting it and pressing the "Enter" or "Play" buttons on the remote. The file will now play on your TV screen.