PlayStation has just introduced a new choice for console gamers with PS4 Pro, a powerful addition to the PS4 family. The PS4 Pro adds support for 4K and you'll be able to play games and stream certain content in Ultra HD provided you've got a 4K-ready TV set. Like the previous PS4, you will be able to play videos and movies stored on USB storage devices and media servers with the Media Player app provided by the game console. Although MP4 is supported by PS4 Pro, sometimes, you will find it's a painful experience to play MP4 files on PS4 Pro? So what's the matter? Read on for details.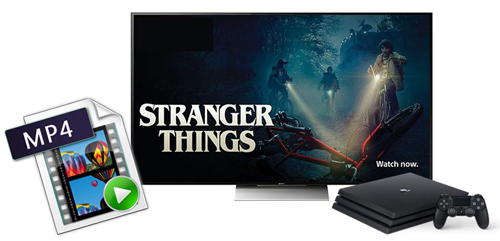 Why PS4 Pro can't play some MP4 files
After searching for PS4 Pro media player supported file formats, you may find that PS4 Pro has included playback support for MP4 files, but only certain MP4 files that meet the following standard can be played on PS4 Pro:
Video: H.264/MPEG-4 AVC High Profile Level 4.2
Audio: MP3, AAC LC, AC-3 (Dolby Digital)
As you see, PS4 Pro ony supports playing MP4 files encoded with H.264/MPEG-4 AVC High Profile Level 4.2 (AAC LC). While MP4 is a container video format which may contain various video or audio codec. If the MP4 is not encoded with PS4 Pro compatible codec, we will fail to stream or cannot play MP4 on PS4 Pro even if successfully transferred MP4 to PlayStation 4 Pro. So does the previous PS4.
Fortunately, the problem is easy to solve - all you have to do is encode/re-encode the incompatible MP4 file to PS4 Pro Media Player app readable H.264 or MPEG-4 AVC High Profile Level 4.2 video codec and MP3, AAC LC and AC3 audio codec. To do that, you can adopt EaseFab Video Converter for help. The program can do the transcoding process with fast speed and zero quality loss. Besides MP4, you can also convert other unsupported file formats such as MKV, AVI, WMV, FLV, MOV, FLV, VOB, etc into PS4 Pro supported file formats.
If you're a Mac user, simply turn to the Mac version. Now just download the right program according to computer OS and follow the step-by-step guide to convert MP4 to play on PS4 Pro smoothly.
Step by Step guide to Convert MP4 Files to PS4 Pro for Playing via USB or Media Server
Step 1. Add MP4 videos
Start the PS4 Pro Video converter and drag .mp4 files to the software interface to import the file. (Note: batch conversion is supported, so you can load more than one file to save time.)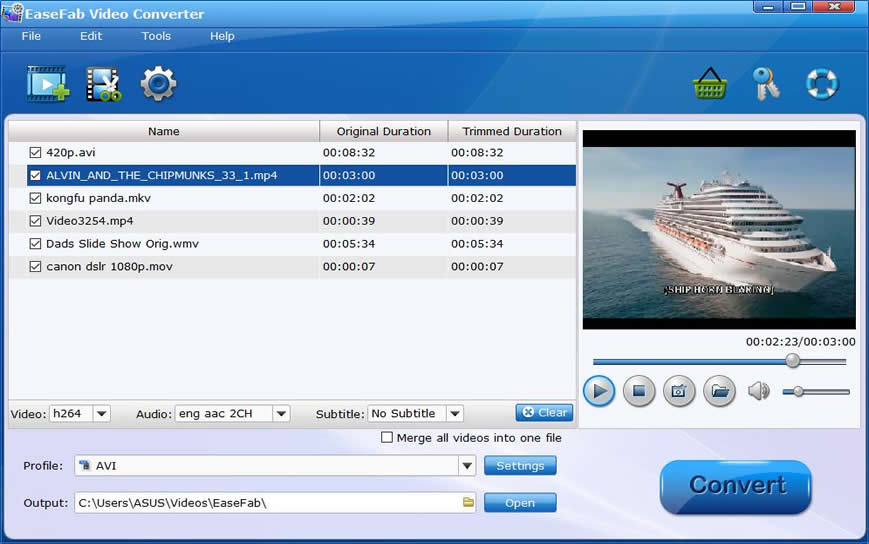 Step 2. Choose the output format
Now you should choose MP4, MKV, AVI (for MP4, MKV, MOV is usually encoded with H.264) as the output video format then press the "Settings" button to choose H.264 as the codec.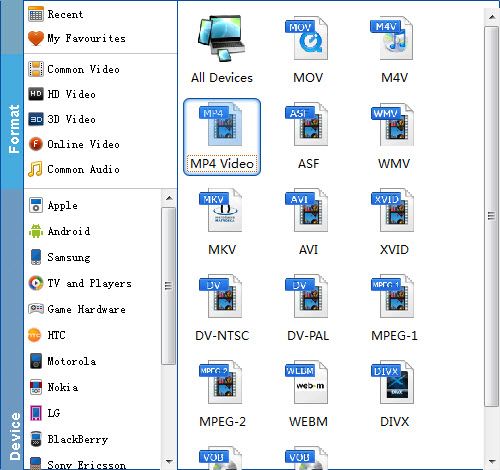 Step 3. Start converting MP4 to PS4 Pro
Locate your destination folder and click the "Convert" button to start and finish the MP4 to PS4 (Pro) conversion. After the conversion, click "Open" button to quickly locate the generated video. Now you can transfer the converted MP4 videos to play with PS4 Pro easily.
Tips: To play video on PS4 Pro via USB cable, make sure to place your media file in Folders or your PS4 Pro won't be able to use them. Audio files must be located in a folder called "Music" on the drive for the PS4 Pro to detect them correctly. Video files can be in any folder, but they need to be in a folder and not on the root of the drive. You could put them in a folder named "Videos", or create separate folders for different types of videos.