"i have some trouble playing some mp4 videos on my iphone 13 pro. when i hit play, the play sign appears striked. any suggestions? the same video on my macbook plays just fine"
As we all know, iPhone supports MP4 file format and in most cases, MP4 videos will be playable. However, sometimes you may fail to play MP4 files on your iPhone. The major possible reason is that MP4 is a container format which may contain different codecs that are not compatible with iPhone. iPhone only accepts MP4 encoded H.264, MPEG and HEVC codec. Besides, there are some other possible reasons that may lead to iPhone not playing MP4 error. Fortunately, there are always solutions out there that can help us fix this error. In this article, we'll introduce some possible to help you solve MP4 not playing on iPhone error.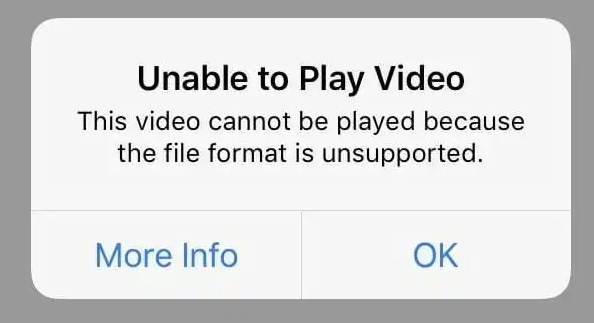 Part 1. Why Does iPhone Not Playing MP4 Issue Happen?
There are several possible reasons for iPhone not playing MP4 problem.
Here we only explain why you cannot play downloaded or transferred MP4 videos on iPhone. The MP4 files recorded by your iPhone is excluded in this situation since they can be played without any problem.
1. Incompatible codecs in MP4. The MP4 is a container format that can contain various video and audio codecs. If the MP4 file uses an encoding format that iPhone doesn't support, iPhone won't play the MP4 file.
2. The MP4 file has been corrupted. During MP4 video recording, transferring or downloading, the file may be damaged or corrupted. Under such a circumstance, the MP4 file won't play on iPhone as well as other media players.
3. The MP4 video resolution, FPS or bitrate is too high. Sometimes, you can play MP4 on iPhone, but gets choppy playback. That's because your MP4 video is in 4K/8K resolution and has high FPS or bitrate.
4. You're using an old iPhone. Older iPhone handsets before iPhone 7 won't play MP4 encoded with HEVC.
5. Native Video or TV App doesn't support MP4. The native video or TV app on your iPhone doesn't support MP4 playback. In such situation, you're recommended to download a third-party media player.
As you can see, various reasons may cause iPhone not playing MP4 issue. To sum up, the codec incompatiblity issue is the main culprit to blame. So, we will start our solutions from this cause.
Part 2. How to Fix iPhone Not Playing MP4 Issue?
Solution 1. Convert MP4 to iPhone Compatible Video Formats
When your iPhone can't play an MP4 video, the possibility is the MP4 video is encoded with iPhone unsupported codecs. And converting MP4 to iPhone supported format like H.264-encoded MP4 could be the surest way to make it playable on iPhone. Then you can transfer the converted new file to iPhone for flawlessly playback no matter you're using the native player app or third-party player.
There are numbers of tools that can help you convert MP4 for successfuly playback on iPhone. If you're confusing about choosing an suitable one, you're recommended to adopt EaseFab Video Converter for help. It can convert and compress any HD, 4K, 8K MP4 files and other video files to different formats and smaller sizes for seamless playback on any device, media player and other platforms.
Now download and install EaseFab Video Converter on your computer and follow the step-by-step guide below to convert MP4 to iPhone compatible formats with simple clicks.
Step 1. Launch EaseFab Video Converter on your PC or Mac, click Add Video button to load your source iPhone incompatible MP4 files. (Note: batch conversion is supported, so you can load more than one file to save time.)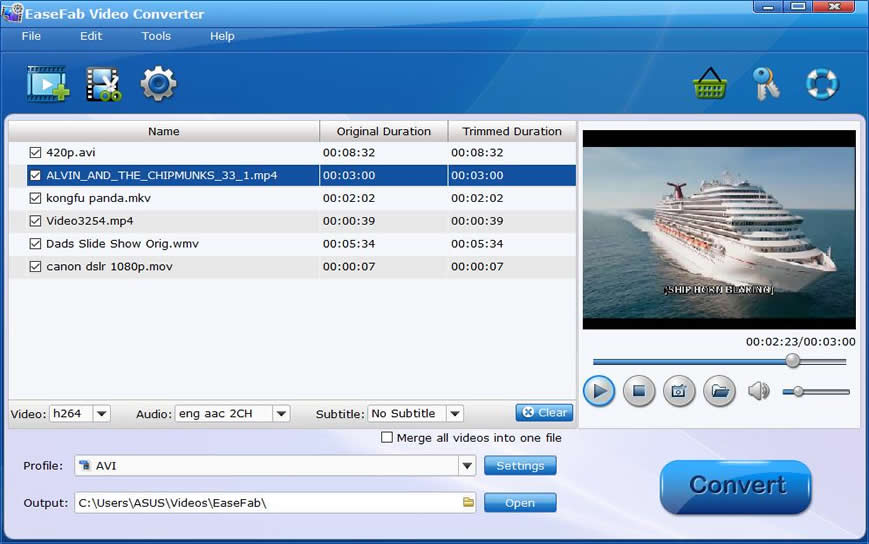 Step 2. Click Profile bar and move mouse cursor to Common Video category and select MP4 (h264+aac) as output format. You can also choose corresponding iPhone preset according to your iPhone model (incl. the latest iPhone 14) from Apple category.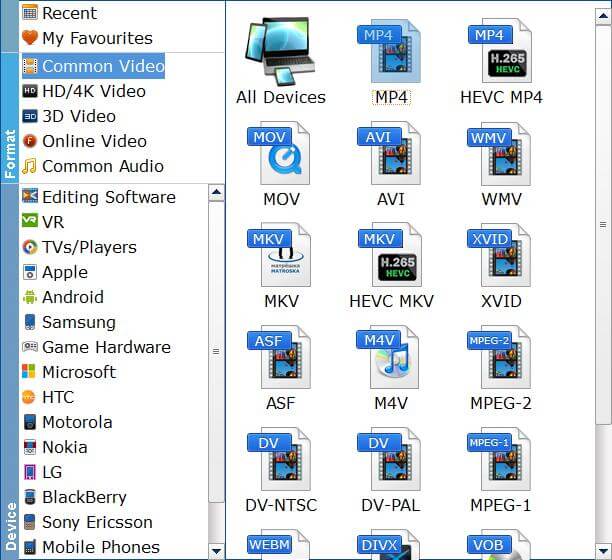 Tips: You can click Settings button beside the profile and enter into the parameter settings page. A slew of other variables such the video/audio codecs, pixel dimensions, frame rate, bit rate, audio sampel rate, etc. will help convert iPhone unrecognized MP4 files to smaller H.264 MP4 file. Please note: Adjusting these variables have some effect on the re-encoded video quality. Remember the file size and video quality is based more on bitrate than resolution which means bitrate higher results in big file size, and lower visible quality.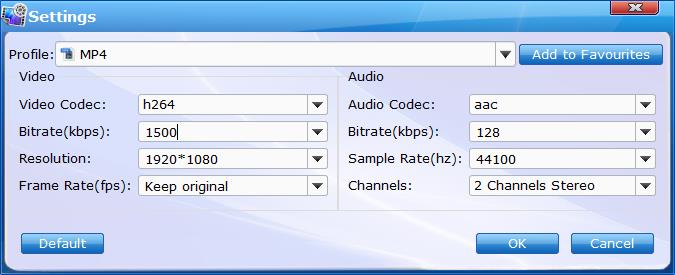 Step 3. After everything is OK, hit the big Convert button to start converting MP4 to iPhone compatible video formats immediately.
Solution 2. Install third-party video players to play MP4 on your iPhone
Besides transcoding MP4 for iPhone, there is another solution - that's downloading a third-party video player. There are many apps that can help you play almost any video format, including MP4 on your iPhone. Below are 3 popular third-party video players for iPhone.
1. VLC for iOS
VLC is generally considered one of the best video players which can help you play almost all MP4 files on any iPhone handset. The app supports many video formats, including all the most common file types and codecs. For Mac and iOS users, VLC also supports AirPlay streaming video and audio.
VLC is also integrated with Dropbox and other cloud storage services. Other excellent features, such as captions support, multitrack audio, and speed control, are also available.
2. Infuse
Infuse is another free iPhone video player that will give you an impeccable experience. It supports the majority of the popular video formats, including AVI, MP4, WMV, and MKV, among others. As a result, you can enjoy videos at your convenience without the conversion process. Infuse is also interesting because it supports drag and drops transfers. Additionally, it provides multitasking capability as well as the gesture controls that are accompanied by easy and impressive subtitles.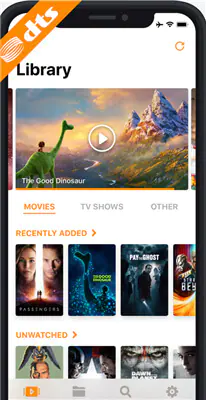 3. KMPlayer
KMPlayer is an excellent app for you to stream and play MP4 on iPhone. It's suitable for anyone who wants to stream content in high resolution. You can use it to watch 4K, UHD, and FHD videos (if your iPhone model supports it). The app can potentially play even 8K content.
Besides MP4, the video player also works with other 60+ video formats, including MOV, REC, TOD, VRO, WTV, AVI, GVI, M4V, WMV, VOB, MT2S, MPEG, NSV, and MKS. It also supports more captions formats than almost any other video player for iPhone.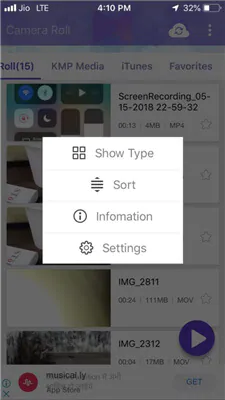 Besides the 4 video player for iPhone, you can also use GPlayer, PlayerXtreme Video Player, etc. to view MP4 files on your iPhone.
In conclusion:
iPhone can only recognize the file with .mp4 extension compressed in H.264, MPEG, or HEVC (iPhone 7/7 Plus or later). If your MP4 file is encoded with other codecs (like HEVC, AV1, Prores, etc.), it can't not be opened or played with iPhone. And codec incompatibility is the main reason for iPhone not playing MP4 error. You can download and install a third-party media player to fix this error. If this method is not working, then converting MP4 to iPhone compatible format is the final and 100% working solution. No matter MP4 files downloaded online or recorded by GoPro, DJI, Canon, etc. camera, EaseFab Video Converter can do the MP4 conversion perfectly.