You have a big collection of home videos, movies, and TV series on DVDs being stored on shelves, in boxes, or somewhere else in house, but you can't remember when you last saw your DVD player, and your laptop doesn't have a disc drive anymore. Moreover, physical DVD discs are indeed not as convenient as digital files. It's time to digitize your DVD collection for better playback on portable devices, even transfer digital files onto hard drive or cloud storage service for lasting preservation. To get the job done, a software tool is the necessary especially for Mac users who're looking for a good and free DVD Ripper for Mac.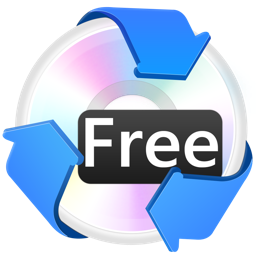 Thankfully, there are plenty of great utilities designed to make the process easy and give you files that are playable on any device you choose, whenever you choose to watch them. In this article, we put emphasis on the top 2 free Mac DVD rippers of 2020: Handbrake and MacTheRipper. Also, we will share some other free and paid options for more choices. If you're a Windows user, you can head over to our article dedicated to the best DVD rippers for Windows.
The macOS Catalina 10.15 and above version (Big Sur and Monterey) no longer support 32-bit apps. If you've upgraded your operating system to macOS 10.15 or above version, make sure you've donwloaded the 64-bit macOS DVD ripper software on Macbook Pro/Air, iMac for a hassle-free DVD conversion.
Best Free DVD Ripper for Mac: Handbrake
HandBrake is a cross platform program, available to Mac (macOS 10.12 and later), Windows and Ubuntu. As an open-source DVD ripper, it won't cost you a penny. Simply go to HandBrake.fr - the only official place to download HandBrake - to get a copy fit for your computer and install it following wizard. Handbrake can help you rip DVD disc/ISO image/VIDEO-TS folder to MP4 and MKV formats, encoded in H.264, H.265, MPEG-4 and MPEG-2. The latest version is 1.3.3.
HandBrake can't rip commercially copy-protected DVDs. If you want to use HandBrake to rip encrypted DVDs, you should firstly download libdvdcss - a part of VideoLAN project capable of reading and decrypting DVDs locked by region codes 1-6 and CSS.
But there would really be much trouble to create preset for your device and you'd better be with good mathematical calculation skill. In a word, HandBrake Mac DVD ripper is good but not that easy-to-use. Besides, tHandbrake appears to have completed the conversion on macOS Monterey, but a failure is shown in the queue. Specifically, Handbrake fails after less than 1 minute into the job and thereafter produces an incomplete short video. Thus HandBrake usually has a short unsupported gap when a new version of macOS launches.
※ Note: HandBrake can't handle copy protection. Even with libdvdcss being installed, HandBrake only decrypts and rips some certain DVDs with CSS. To rip any copy protected DVD freely, you need a more powerful alternative to Handbrake.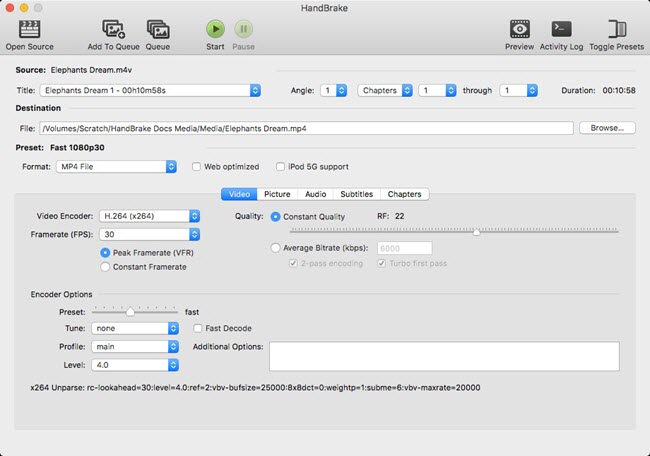 Best Free DVD Ripper for Mac: MacTheRipper 2.6.6
MacTheRipper 2.6.6 can be counted as another free Mac DVD ripping software. It is free, and it enables users to rip DVDs by defeating DVD protections CSS, UOP and region code. However, unfortunately, this free DVD ripping tool is not compatible with Mac OS X newer than Snow Leopard.
Mac users who have upgraded to Mavericks, Yosemite, El Capitan or other higher version have to either pay to get MacTheRipper 4 or find other workarounds. And the worst part is, when we click the free download button, it just jumps to the buy page of MTR 5.0.07. We believe there should be other pages offering the free download link, and maybe you can do a quick search.
However, it only rips the DVD menu and all to your computer in VOB formats. If you want to get other video formats like MP4, AVI, FLV, MOV, WMV, etc., you need a third party video converter to convert the ripped VOB files to the video format you want. Please note that any copyright-infringing activity you use to perpetrate with MacTheRipper is illegal and immoral.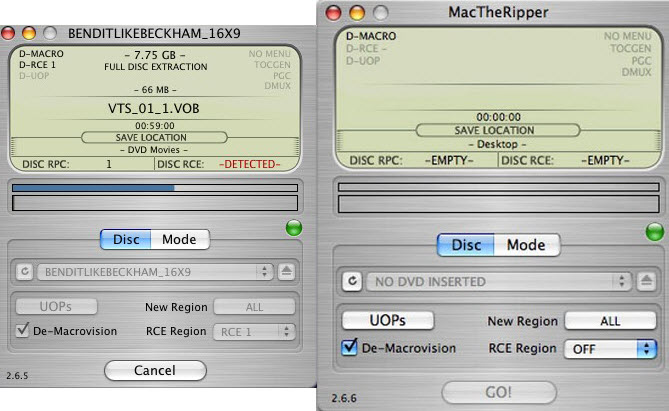 Other Free DVD Rippers on Mac
Besides Handbrake and MacTheRipper, there are other two free dvd ripping tools for Mac users:
1. MakeMKV for Mac
MakeMKV is good free DVD ripper software for Mac, Windows and Linux. It rips both Blu-ray and DVD to MKV, and can cope with DVD copy protection AACS. Common functions like preserving chapters information and track languages are included. Sadly, you can tell from its name that this free Mac DVD ripping tool will only allow you to output an MKV file.
Converting DVD to AVI, MP4, MOV, FLV can't be realized using it. And on its download page there is a note warning you that MakeMKV is not signed by Apple. To successfully install this free Mac DVD ripper, you need to adjust gatekeeper options.
Another thing you need to know is that MakeMKV doesn't compress video while ripping, so your output will be a very large file. You need to use an extra video compressor to reduce file size if you have limited storage space.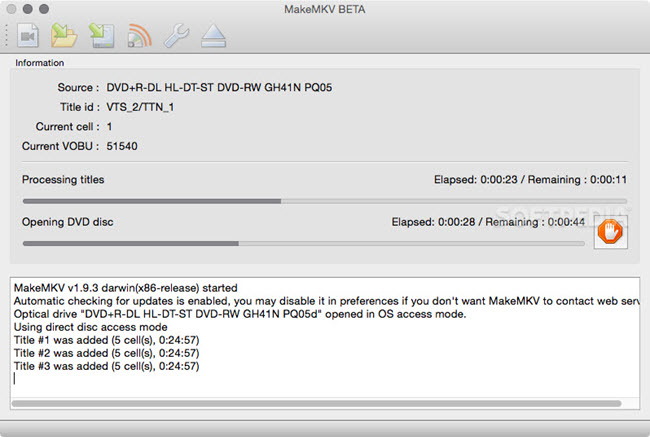 2. VLC for Mac
VLC Media Player is among the popularly used players as it is portable and works on all types of platforms and Macos is included. This open-source player supports an array of video and audio formats and compression methods. The player also works as a decent disc ripper and allows rip DVDs to your Mac and save them to hard drive as video files, for either archiving or playing without physical disks. You can also save DVD disc to media server for streaming anytime anywhere.
You have to bear in mind VLC won't work with encrypted DVDs. It can be glitchy when rip protected DVDs encoded with region code, CSS, Sony ARccOS or Disney X-Project. For a robust DVD ripping experience on macOS, you have to rely on a third-party DVD decrypter to defeat the copy protection first and then rip DVD on Mac with VLC. (See how to rip DVD with VLC)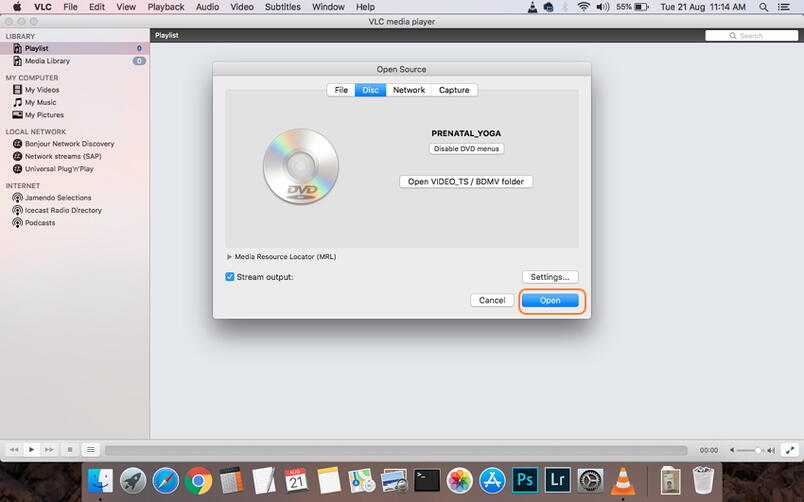 What makes for a good Mac DVD ripper software?
A good DVD ripping tool could change and facilitate your way of entertainment and open the door to a world of watching DVD movies offline on the go, with no need of disc drive or DVD player. To be specific, you will be able to play DVD movies on Mac, iPhone, iPad, PC, Android phones and tablets, etc.
| | |
| --- | --- |
| User Needs | Mac DVD ripper Requirements |
| 1. The compatibility with different types of DVD. | 1. Accept all kinds of DVD disc: 99-title, workout DVD, broken/scratched DVD, etc. |
| 2. Enable all Mac users to watch DVD movies on any devices at any time. | 2. Constantly update to support the latest released devices, such as the new 16-inch Macbook Pro, iPhone 11, iPad 7, Apple TV 5, etc. |
| 3. Output high-quality video and sound, basically losslessly. | 3. Feature flexible parameter settings to give you full control over video/audio codec, resolution, frame rate, etc. |
| 4. Rip DVD movies on Mac fast. | 4. Support hardware accelerated DVD encoding and decoding. |
| 5. Access all commercial DVDs. | 5. Technology to bypass DVD copy protections. |
Best Pro DVD Ripper for macOS - EaseFab DVD Ripper for Mac
If you're interested in backing up your DVD collection and don't want to be held back by time restrictions or slow processing, EaseFab DVD Ripper for Mac will be your best choice to rip and copy DVDs on Mac OS X 10.6 and later (now up to macOS Monterey and will updated when new macOS is released). It will easily rip any protected DVDs, old and new titles, homemade/burned discs, other DVDs on a Mac. With 350+ built-in formats and devices, you can convert DVDs to Mac, iPhone, iPad, Apple TV, iTunes, iMovie, etc.
Why EaseFab DVD Ripper for Mac is worth having:
● Easy to Use >> It's extremely easy to convert a DVD for specific file types and devices. All you need to do is load your disc into the application; select the file format, device or service from the library; and start the rip.
● Great Ripping Attributes >> EaseFab DVD Ripper makes a balance among fast ripping conversion speed, excellent output video audio quality and a manageable file size.
● Amazing Customization Tools >> It allows you to adjust technical aspects of videos, such as codecs, aspect ratios, bit rates, frame rates and more, before you rip discs. Besides that, it includes a basic video editor you can use to trim away unwanted footage, crop video, add watermarks, etc.
● Timely Help & Support >> We provide excellent customer support service, including lifetime free upgrade of product and technical support. Users can contact the support staff via email for help and suggestion.
If you're using a Windows (Windows 11/10 included) PC, please download EaseFab DVD Ripper for Windows for a try.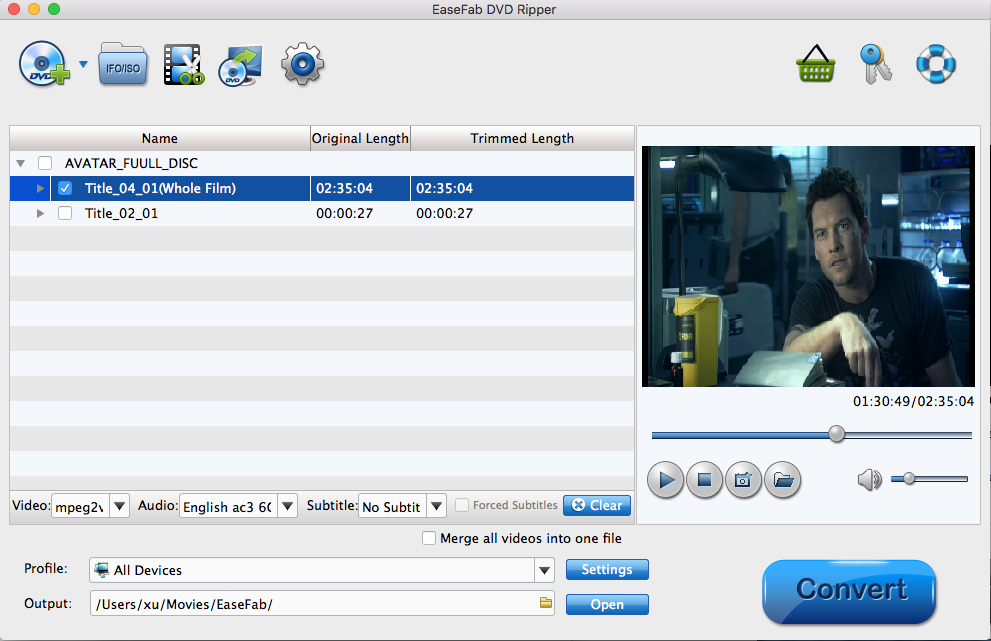 Final Words: Can I get any good free DVD ripper software on Mac?
If you're short on cash or only need the bare minimum from a DVD ripper, Handbrake may suit your needs. It is free, open source software that's been around for a long time. The program can rip DVDs, but like VLC, it's limited to ripping unprotected discs. Plus, it's a bit advanced for casual users. Unless you're a media whiz, you're better off paying for an easy-to-use program like the EaseFab DVD Ripper for Mac we reviewed.