Google Daydream is a VR headset and controller by Google that lets you explore new worlds, kick back in your personal VR cinema, and play games that put you at the center of action. By installing a VRTV Player on Google Daydream compatible Android smartphone, you will then be able to watch your favorite VR videos including common 2D movies, Side by Side, Over and Bottom 3D movies and Panoramic video 180 (Dome), 220, 270 and 360 degrees on this terrific VR Headsets. Ever thought of viewing DVD films on Goolge Daydream View? How to do that? In this page, we will give you the easy solution to watch DVD movies on Goolge Daydream View with ease.

Unfortunately, DVD is not an accepted format by the VRTV Player for Google Daydream. The good news is that there are many DVD ripping applications out there that can assist you to rip and convert DVD to Google Daydream VRTV Player accepted 2D movie formats or Side by Side, Over and Bottom 3D movie formats. If you're confused about choosing a suitable one, I recommend you try EaseFab LosslessCopy. It's very easy use and make great quality copies of DVD movies (Blu-ray and 3D Blu-ray inclued).
With it, you can effortlessly convert DVD to Google Daydream supported video files with high output video quality and fast ripping speed. In addition, you can easily make Google DayDream VRTV Player compatible SBS or TAB 3D movie mode with the format of MP4 or MKV format. What's more, users can adjust the video aspect ratio to be compatible screen size at the editing menu, if 3D DVD movies have black area, the software allows user to crop the unwanted area to get more movie enjoyment. Also user can change the audio channels for getting surround sound at the setting menu. If you are a Mac user, you can turn to EaseFab LosslessCopy for Mac (macOS Sierra compatible), which has the same function as the Windows version.
How to convert DVD for playback on Google Daydream View
The quick start guide below uses LosslessCopy (Windows 10 included) screenshots. The way to rip DVD to Google Daydream on Mac is almost the same. Just make sure you get the right version according to your computer operating system.
Step 1. Load DVD movies
Insert the DVD disc into your computer's optical drive, click "File" > "Load from disc" to load DVD disc into the program, apart from DVD disc, you can also use the program to load Video_TS folder, IFO or ISO image file into the program.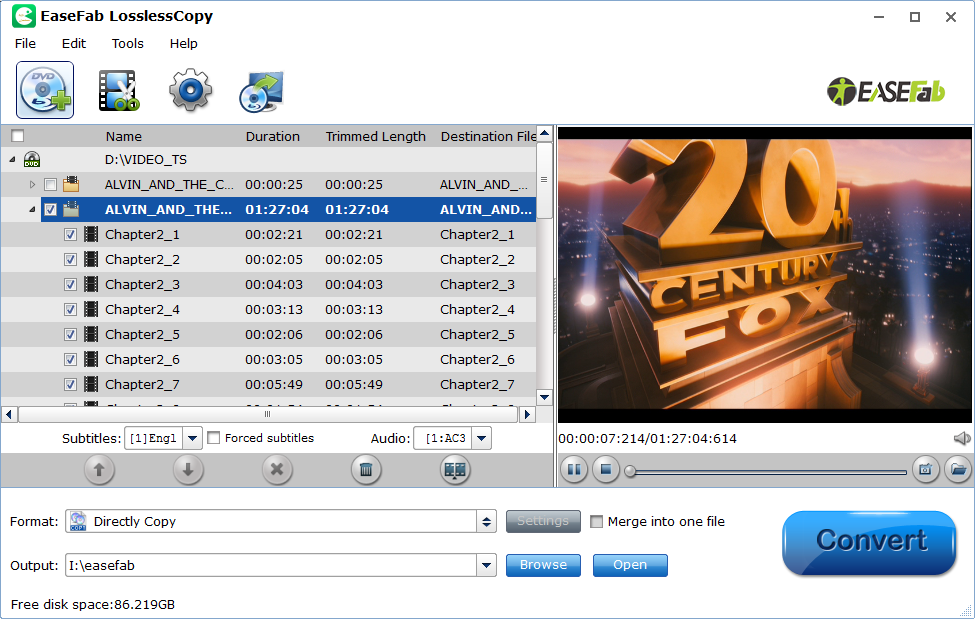 Step 2. Choose the output format
As we mentioned above, Google Daydream VR supports MP4, MKV, etc format. You can click the "Format" bar and choose one from "Common Video" list.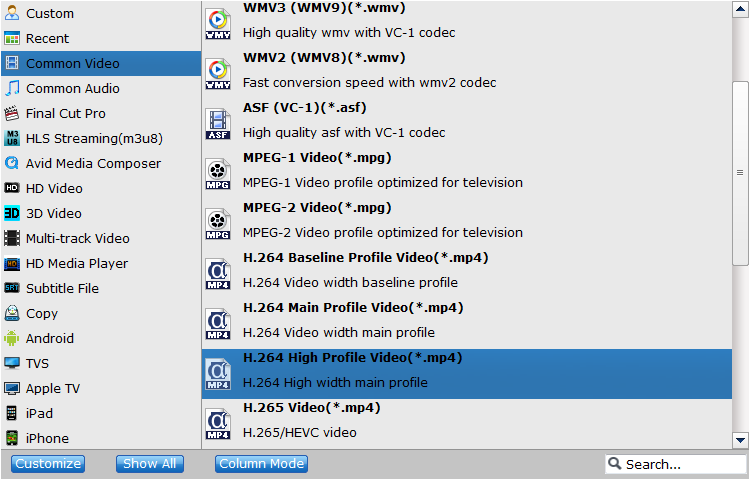 If you want to play 3D movie with Daydream VR, you can choose an output format from "3D Video" profile list. You are suggested to follow the path "3D Video > MP4 Side-by-Side 3D Video(*.mp4)" for ripping DVD to side-by-side 3D MP4 video for your Daydream View. You can also select 3D MKV SBS or TAB format according to your own needs. You can also click "Settings" to enter customize specs window; you can adjust resolution(size), bitrate, frame rate, 3D mode and depth here.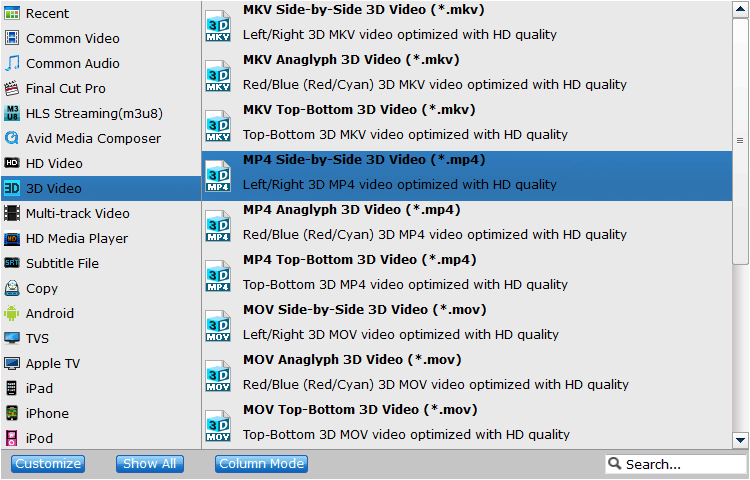 Step 3. Start to rip DVD to Google Daydream
The last step is to press the big "Convert" button on the right to start converting DVD files to Google Daydream. The conversion takes a few minutes, if you don't have time to wait, you can choose "Shut down computer after conversion". Then your computer will be turned off automatically after the conversion is finished.

When the conversion is completed, click "Open Output Folder" to pop out the folder with generated movie format.
How to Play Ripped DVD Movie on Google DayDream
After you have got the proper 3D SBS or TAB or 2D movie for Google DayDream VR, you can then following the steps below to transfer and play ripped DVD movie on Google DayDream VR:
1. Download the VRTV video player app from Google Play Store or VRTV official downloade page.
2. Transfer the 3D movie to a 3D labeled folder on one of Google DayDream compatible Android phone.
3. Start the 3D movie on your smartphone.
Android smartphone, start to play the 3D film with the downloaded VRTV player app.
4. Insert the Android phone into Google DayDream VR.
You May Also Like:
How to Digtize Your DVD Collection
How to Rip DVD with the Right Subtitle
How to Rip DVD to Plex for streaming