There are many tools and ways to copy a Blu-ray to your computer, but if you're looking for the most straightforward option, VLC is easy and free. VLC is one of the most famous video player due to its easy-to-use interface and availability for every operating system. You probably already have VLC on your computer, and if you don't, you should. In this article we'll show you how to copy and record a Blu-ray with VLC step by step. Of course, this assumes you have an external Blu-ray drive; remember that DVD drives won't play your Blu-ray discs.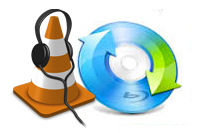 Somthing You Gotta Known
Actually, copying Blu-ray with VLC applies to VLC's video record function. So, the first thing is to make sure that you can play the Blu-ray with VLC. VLC doesn't offer direct support for Blu-ray disc, but the 2.0 and later version of VLC Media Player support Blu-ray media playback with some extra operations. So, it is possible to get VLC to play Blu-ray disc on computer. One minor defect is that the setup might be troublesome and a little tricky. To get the job done, you'd better upgrade your VLC Media Player to the latest version if you are still using the old version. For detailed guide, you can refer to "How to enable VLC to play Blu-ray".
Simple Steps to Copy a Blu-ray with VLC
First, make sure you have VLC installed. If not, go to http://www.videolan.org/vlc/ to download VLC Media Player and install it on your computer. Then launch the program.
Step 1. Open VLC Media Player and go to View > Advanced Controls to bring up the Record button.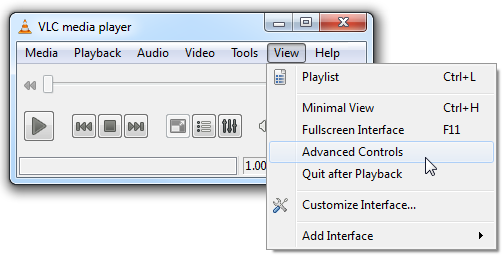 Some other buttons such as snapshot and looping are just beside the Record button.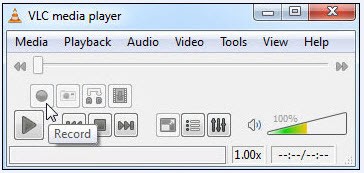 Step 2. Now start to play your Blu-ray by clicking "Media" > "Add File" to select the DVD videos you want to play. When playing, click the Record button on the top to start the recording and hit it again to end the video recording. The record button will turn blue to indicate that it is recording.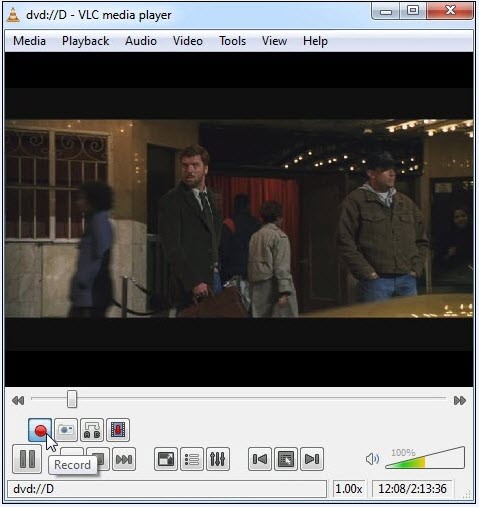 Step 3. You'll find the recorded videos in MPEG format in your Documents folder named as VLC record and the date and time of recording.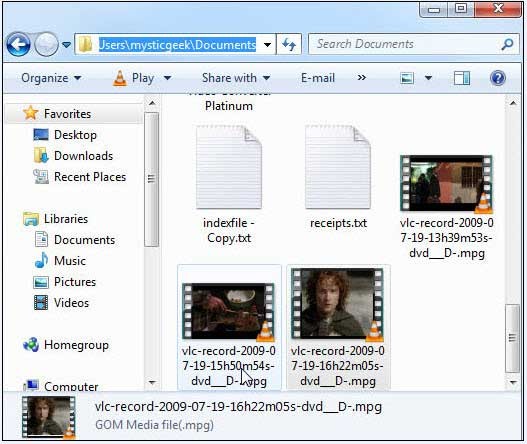 In fact, not all the Blu-ray discs are supported. VlC can only deal with discs which its library has the corresponding AACS keys. However, for legal reasons, AACS and BD+ DRM libraries and keys still are not shipped. Besides, VLC doesn't have as many controls for choosing exactly the right format or adjusting the quality of your rip to save storage space. You can fiddle with it a little, but you'll have a harder time than you would with an app like Handbrake (Handbrake Blu-ray Ripping Guide). However, apps like Handbrake are a bit more complicated, and require you to download extra software, so if you just want to get that movie on your computer, and don't care about quality settings, this is a decent free route.
Alternative Easier Way: Copy a Blu-ray with LosslessCopy
The problem with ripping a Blu-ray using VLC is that it's slow and won't always work. You're much better off getting a solution like EaseFab LosslessCopy, which can not only rip just about any Blu-ray and DVD, but can convert it into any format you want really easily.
It's literally as simple as inserting your Blu-ray/DVD and clicking a button. You'll get much better quality overall than using VLC or some other solution, and if you want, it will automatically be converted to the correct size for your device - if you use VLC you'll also need a video converter for that.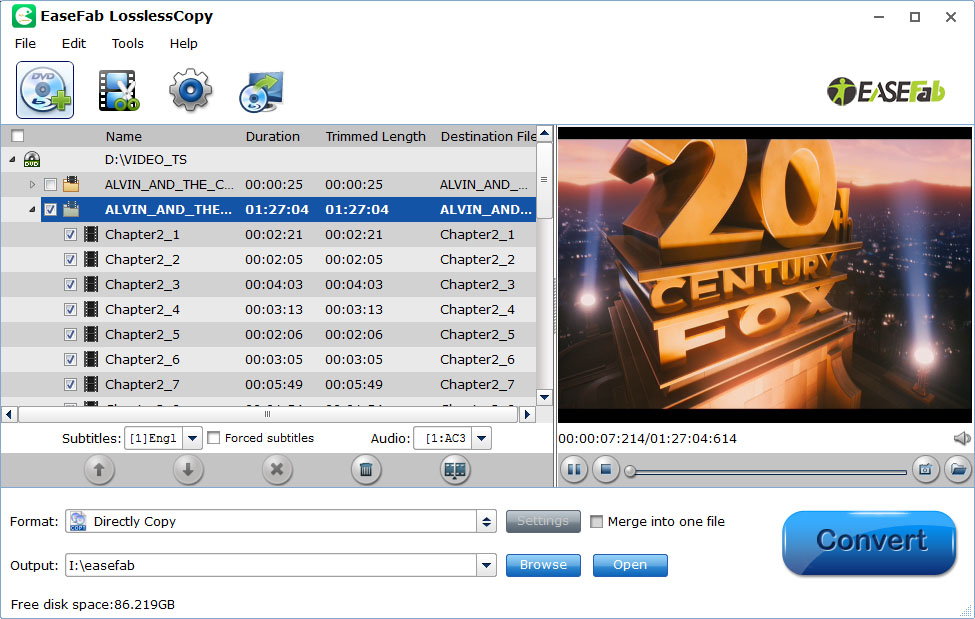 Key Features of EaseFab LosslessCopy
>> Losslessly backup BD/DVD to MKV with multiple audio/subtitle tracks
>> Convert BD/DVD to Multi-track MP4, MOV, AVI, etc. video files
>> Reads Blu-ray discs protected with latest versions of AACS and BD+
>> Preserve a 100% BD M2TS/DVD VOB movie without extras
>> Fast conversion - converts as fast as your drive can read data
>> No additional software is required for conversion or decryption
As we said earlier, this isn't the most robust way to copy a Blu-ray, but if you just need to do a quick rip with the tools you already have on your computer and don't need to fiddle with codecs or video quality - and don't want to pay for a better ripping tool - VLC can do it just fine.