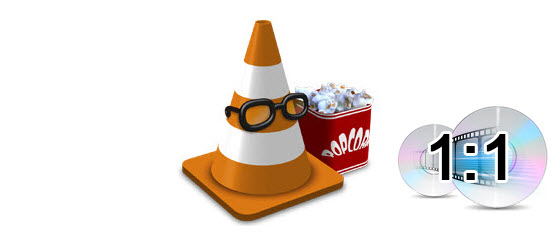 The Videolan VLC 1.0 or later allows you to rip DVDs to videos. In fact, this is only one of the cool features in VLC. There is another overlooked feature in VLC that allows you to copy and record DVDs to your computer. If you wnat to keep your DVD discs from scratching or getting lost, you can follow this simple tutorial to achieve your goal smoothly. Here we will take a look at how to copy and record movies from DVD for free bacakup (Not this guide is written for VLC 0.9.6 or up).
Something You Gotta Known:
The recorded video is in MPEG format and stored them in the Documents folder labeled as VLC Record with the date and time. This is a great way to save entire movies or specific scenes you want to watch later on your hard drive. And VLC Record feature is especially good when you just want to get part of the DVD movie. You can also record videos from videos in the same way. Just note that this is a much different process than "ripping" and you will need to play the video while it records. while recording and may get videos with lower quality than you have expected.
If you want to know how to rip DVD using VLC, refer to the article here.
The Steps to Copy and Record a DVD with VLC
First, make sure you have VLC installed. If not, go to http://www.videolan.org/vlc/ to download VLC Media Player and install it on your computer. Then launch the program.
Step 1. Open VLC Media Player and go to View > Advanced Controls to bring up the Record button.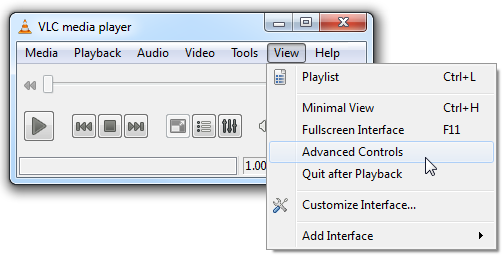 Some other buttons such as snapshot and looping are just beside the Record button.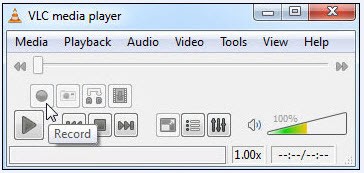 Step 2. Now start to play your DVD by clicking "Media" > "Add File" to select the DVD videos you want to play. When playing, click the Record button on the top to start the recording and hit it again to end the video recording. The record button will turn blue to indicate that it is recording.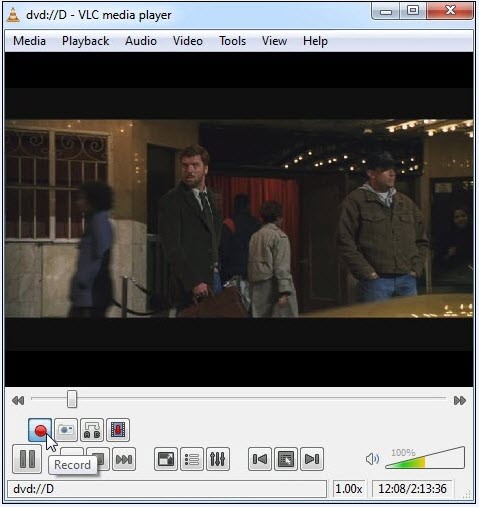 Step 3. You'll find the recorded videos in MPEG format in your Documents folder named as VLC record and the date and time of recording.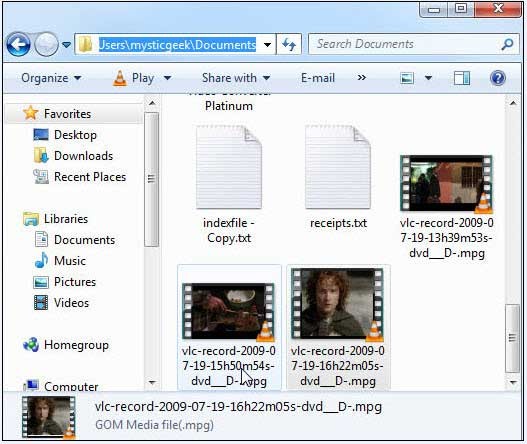 VLC Alternative to Rip DVD without Any Limitations
Though VLC Media Player comes with powerful abilities to record videos from DVD, it still has some drawback. For example, the supported output format is limited. And sometimes it can't recognize protected DVD well and failed to copy the DVD successfully. Plus, VLC Media Player is too complicated for a novice who has little knowledge about DVD recording process.
In fact, you can use other DVD backup tool to back up your favorite DVDs. If you wnat to rip DVD to hard drive, backup your DVD movies or convert DVD to popular video formats for playback on portable devices, you can use EaseFab DVD Ripper, a professional and easy-to-use DVD copy and ripping tool.
With it, you can easily DVD to any prevailed video and audio formats. If you want to convert DVD movies on Mac for playback on your portable device, this DVD ripping software is undoubtedly the best choice. You just need to select the device as the output format and you can rip DVD to fit your device without further settings. Plus, EaseFab DVD Ripper can be also used an exciting DVD copy software. It will help you easily back up any commercial DVD movies without any troubles.