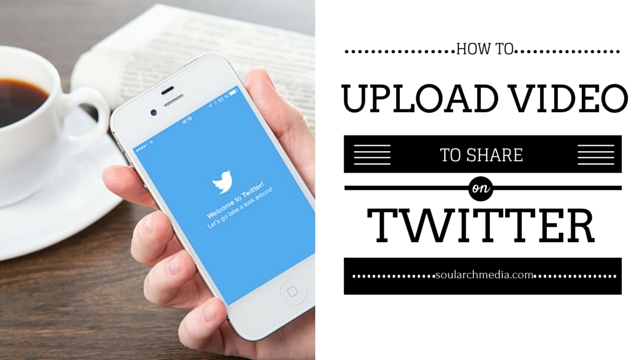 "I've googled and googled but i can't figure out how to get a video uploaded to Twitter. They're just 1 minute videos and I have them down to 14mb mp4 format."
You can tell your story on Twitter via text, pictures and now you can share and upload videos onto Twitter. However, questions like "Why can't I upload videos on Twitter?", "Why won't Twitter let me post videos?" come up from time to time. If you also have the similiar issues, you've come to the right place. In this article, we will show you the Twitter video uploading requirements and the effective solutions to fix the video and Twitter incompatible issue.
Read More: How to Fix Twitter Video Won't Play on iPhone/Android/Chrome/Firefox
Part 1. Twitter Video Uploading Requirements
Well, answers to these questions could be really a piece of cake if you get into the Twitter video uploading requirements. According to the official conditions from Twitter, the Twitter video length could be about 0.5s to 140s. That means you could upload video to Twitter of up to 140 seconds only. However, if you are select publisher, you will be able to continue to post videos up to 10 minutes long through Twitter's professional publisher tools. And they currently only support MP4 and MOV video format on mobile apps. On the web, they only support the MP4 video format with H264 format with AAC audio. What's more, you can only upload videos up to 512MB.
Below are the limitations on video resolutions and aspect ratios that can be uploaded on the web.
· Minimum resolution: 32 x 32
· Maximum resolution: 1920 x 1200 (and 1200 x 1900)
· Aspect ratios: 1:2.39 - 2.39:1 range (inclusive)
· Maximum frame rate: 40 fps
· Maximum bitrate: 25 Mbps
That means if you want to upload video to Twitter successfully, you need to make sure your videos are in accordance with the above conditions. If not, you'll need to encode, compress and cut the videos to match with Twitter video uploading requirements.
Part 2. How to Prepare Videos for Uploading to Twitter
As mentioned above, if you failed to upload a video to Twitter, you'll need to convert and cut the video length for Twitter. To get the job effortlessly, you can adopt EaseFab Video Converter (available for Windows and Mac users) for help. With it, you can easily encode/re-encode almost all popular video formats MKV, VOB, MKV, AVI, MOV, etc. to Twitter compatible MP4 format with H.264 codec. Besides, it enables you to change video and audio parameters like video codec, bit rate, aspect ration, video length, etc. What's more, it has a built-in video editor which allows you to trim movie length, crop movie size, add movie watermark, adjust movie effect, etc.
Now just download and install the right version of the program and follow the step-by-step guide below to make your videos ready for uploading onto Twitter.
Step 1. Add source video files
Click the Add Video button to load video or audio files from your computer or other devices like USB device, camcorder, MP4 player, etc. You can also directly drag and drop the files you want to convert to the main interface. Note that batch conversion is supported so you can add as many files as you like at one time.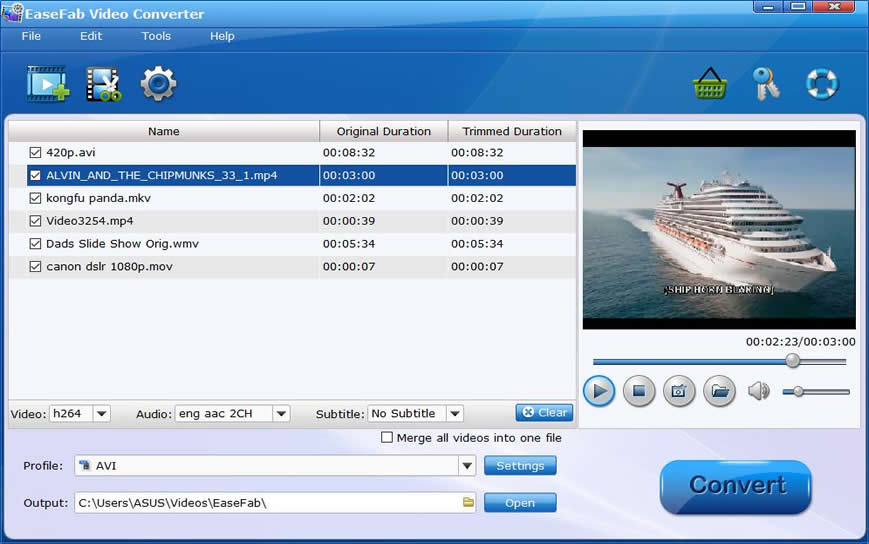 Step 2. Trim Video Length (Optional but important)
Trim the video length if necessary since Twitter accepts video under 2 minutes and 20 seconds. You can click Edit button to enter the video editor Window, and switch to Trim tab in Video Editor Interface. The Trim feature allows users to decide where to start and where to end when converting the selected clip, so that unwanted segments will be cut out after conversion. Other video editing functions like adding image or text watermark, cropping video size, adjusting video effect and rotating video, etc. are provided. When you've done the editing well, click OK to confirm and you'll return to the program's primary interface.
Learn more about trimming video clips >>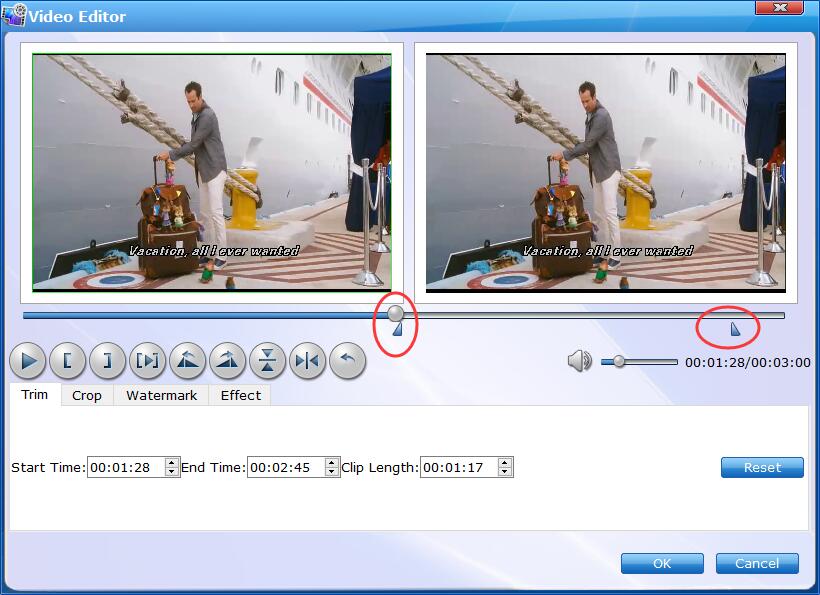 Step 3. Choose the output format
Click Profile (located below where your files are displayed) and select MP4 (encoded with H.264 codec) as the output format.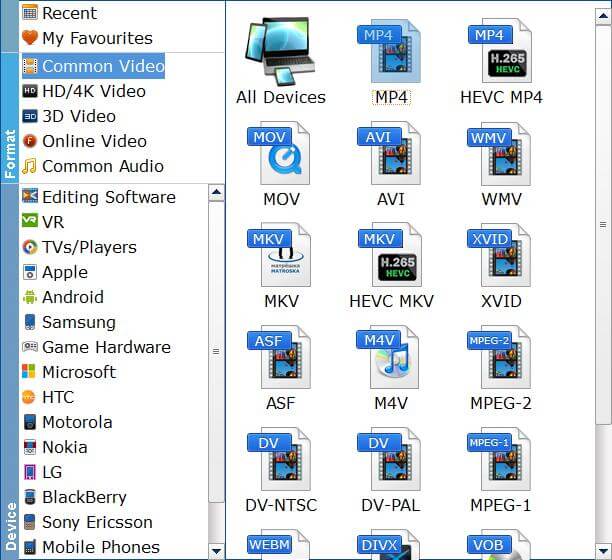 Step 4. Adjust parameters (Important)
This is important since it will determine whether the converted files would be accepted by Twitter or not. Click the Settings button to adjust video and audio parameters of output format, including video quality, video codec, bit rate, aspect ratio, frame rate, audio codec, channel, etc. Make sure you've made these changes according to the specifications mentioned above.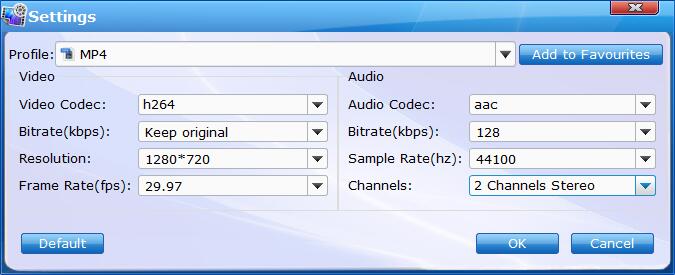 Step 5. Convert videos for Twitter
Then, click the bottom "Convert" button on the popup sidebar. This Twitter video format converter would start to convert videos to Twitter video format in no time.
Part 3. How to Upload Video to Twitter
After converting videos to Twitter video formats, how to upload a video to Twitter? If you are a veteran, this would be hard for you. You could make it smoothly as 1-2-3. But some people may be freshmen to Twitter video uploading. Therefore, let's show you how to upload video to Twitter in different ways.
How to upload a video to Twitter from your desktop
1. Click the Tweet button.
2. Click Add media button.
3. Browse target video and click Open. Make sure it's the right format.
4. Edit the length of your selected video to be in accordance with the requirements mentioned above.
5. Click Done to finish your edits.
6. Click Tweet to share your video with text content. You could set the text content as you like.
How to import and upload a video to Twitter on mobile
1. On your mobile phone, open the Tweet icon.
2. Find target video you want to share in your saved videos.
3. Edit the length by dragging the bar at the bottom.
4. Tap Trim to finish your edits. Make sure the length is in accordance with the requirements.
5. Preview your video by tapping the play button, and do any final edits.
6. Tap Tweet to share your video with a message. You could customize the text content as you like.
There are actually several different ways to post a video on Twitter, like sharing videos from other twits, share live-video, etc. Click how to share videos on Twitter for detail.