Plex is a nifty streaming media server capable of storing users' movies, videos, TV shows, songs, photos, and more on a central server. It allows users to access media content on all devices they love to watch anytime and anywhere. Just like other platform, Plex also has its own regulations on supported media formats. Then, what video and audio formats does Plex support? And what's the best file format for Plex streaming or playback? How can I play physical Blu-ray and DVD movies thru Plex? What if Plex doesn't support my videos? All of these can be found in this article.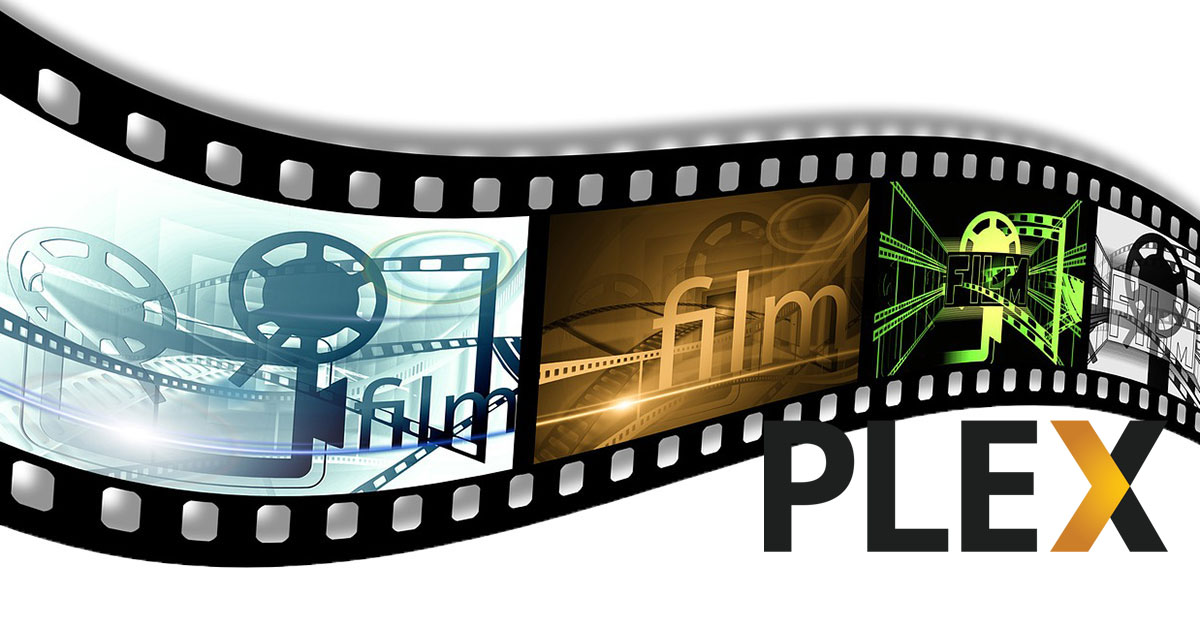 Part 1: What Media Formats Are Supported by Plex?
Plex Media Server does does support many file formats, with the exception of DRMed sources, ISO, IMG, VIDEO_TS, or other disk image formats. The formats that can be direct played, however, is dependent on the client that is streaming the media file. This means that not all content can be Direct Played on your client device because your device always has special requirements for media encoding format, container format, and resolution. Direct Stream is enabled when Plex client can support the video and audio codec formats but your client can't support the container format. Transcoding is used when Plex client can't read either the video or audio format or can't support the resolution, bitrate, etc.
✦ Plex Supported Video Formats for Direct Play:
● ASF container (Video Encoding: vc1, wmv2; Audio Encoding: wmav2)
● AVI container (Video Encoding: mpeg4, msmpeg4, msmpeg4v2, msmpeg4v3, vc1, wmv3; Audio Encoding: aac, ac3, mp3)
● MOV container (Video Encoding: H.264; Audio Encoding: aac)
● MP4 container (Video Encoding: H.264, hevc (H.265), mpeg4, vc1, wmv3; Audio Encoding: aac, ac3, eac3, mp3)
● MPEGTS, TS containers (Video Encoding: H.264, mpeg2video; Audio Encoding: aac, ac3, mp2)
● MKV container (Video Encoding: H.264, hevc (H.265), mpeg4, msmpeg4v2, msmpeg4v3, vc1, vp9, wmv3; Audio Encoding: aac, ac3, alac, e-ac3,flac, mp3)
● WMV container (Video Encoding: wmv2, vc1; Audio Encoding: wmav2)
The mp4 container is chosen as the recommended specification since it has the widest support. Web browsers can natively play mp4 files. You may be wondering: "can plex play MKV files?" Yes, plex can play MKV files, as long as the Plex client can play those. >> Why & How to Fix Plex Won't Recognize/Play MKV Files
While Plex supports the the formats listed in the table above, the clients you use to play your files must also support the formats. If a client does support the format, then Plex will direct play the file instead of transcoding, or direct stream, the file to the client.
✦ Plex supported audio formats for Direct Play
aac, alac, e-ac3, flac, mp3, m4a, wav
For music, the most widely-supported format is the mp3 format. The mp3 format, however, is lossy (quality is loss during compression), so if you prefer the best quality from your music, a format such as FLAC might be a better choice for you. The FLAC format is compressed, however, it is a lossless compression so no quality is lost.
Part 2: What Is the Best File Format for Plex?
Plex supports a wide range of video file formats. There is a known specification that allows for the widest support among media players. A highly supported format is as follows:
Container: mp4
Resolution: 1920x1080 or lower
Video codec: H.264 (level 4.0 or lower)
Framerate: 30 fps (bit depth: 8)
Audio Codec: AAC (2 channels)
Bitrate: 20 Mbps or lower
Part 3: FAQs About Plex Supported File Formats
■ Does Plex support MKV format?
Plex supports MKV, but some client devices / Plex players like iPhone and Plex for PlayStation app do not support this container format via Direct Play in Plex. Direct Stream and Transcode may be necessary.
■ Does Plex support M4V files?
Plex does supports M4V files. But if the M4V files are DRM-protected, Plex will be unable to detect, recognize or show them. Apple encodes movies, TV episodes and music videos from iTunes Store in M4V format with FairPlay DRM copy protection.
■ Does Plex support multi-channel (AC3, eAC3, DTS, etc.) audio?
When possible. Enabling AC3/eAC3/DTS is prevented on devices we have directly found to be incompatible. On other devices, users can enable settings for their own testing.
Note: If you enable one of these settings but your device/setup doesn't actually support it, you'll typically experience silence or strange audio playback.
■ Is 3D playback supported by Plex?
Yes. However, note that there is nothing special that the Plex app can do to instruct the television that a specific video is 3D. You will need to enable the appropriate 3D viewing mode on the television yourself.
■ Can Plex Direct Play H.265 file?
It depends. If your client device supports H.265 and meet other conditions of Direct Play, then you can enjoy it via Direct Play. If not, transcoding will be enabled. Check Plex Won't Play 4K HEVC/H.265? How to Fix?
■ Does Plex support 4K?
When possible. We currently support 4K on the TiVo Roamio & Bolt (Series 6) devices, supported 2016 or newer Tizen-based Samsung models, as well as VIZIO televisions.
Part 4: How to Play Physical Blu-ray/DVD movies via Plex?
Many people want to add DVDs or Blu-rays to Plex Media Server for easier access. But to do this, first of all we need to digitize and rip DVDs and Blu-rays for Plex. Along with some help from third-party program like EaseFab Video Converter Ultimate (available for both Windows and Mac users), you can easily get the job done. This program covers the best format for Plex and can fast convert Blu-ray/DVD and any other unsupported video content to Plex format with best quality in a smaller file size. Now, let's check more details about EaseFab Video Converter Ultimate.
● It can convert DVD/Blu-ray to MP4 (best format for Plex media server), MOV, MPEG, WMV, MKV, and more mainstreaming formats.
● Plex doesn't support ISO image and VIDEO_TS folder. Never mind. EaseFab Video Converter Ultimate can convert ISO and VIDEO_TS to Plex compatible format.
● Convert any Plex unsupported video/audio formats including MKV, VOB, HEVC and many more.
● It can handle both home-made and copy-protected Blu-rays and DVDs. No need to install 3rd-party software.
● It allows adjusting output video/audio parameters, including change resolution (e.g., 4K to 1080p), codec, bit rate, frame rate, aspect ratio, etc.
● It comes with some video editing features: trim, crop, merge, deinterlace, add external subtitle...
How to convert DVD/Blu-ray/Video to Plex supported format?
Step 1. Import Media Files
① Load Source Blu-ray or DVD files: Insert your Blu-ray disc to BD drive or DVD to DVD drive, then click the "Load Disc" button to have movies uploaded to the program. Here you can also import BD/DVD folders, ISO files and IFO files
② Add Video Files: Click the "Add Video" button to load video or audio files from your computer or other devices like USB device, camcorder, MP4 player, etc.
Note that batch conversion is supported so you can add as many files as you like at one time.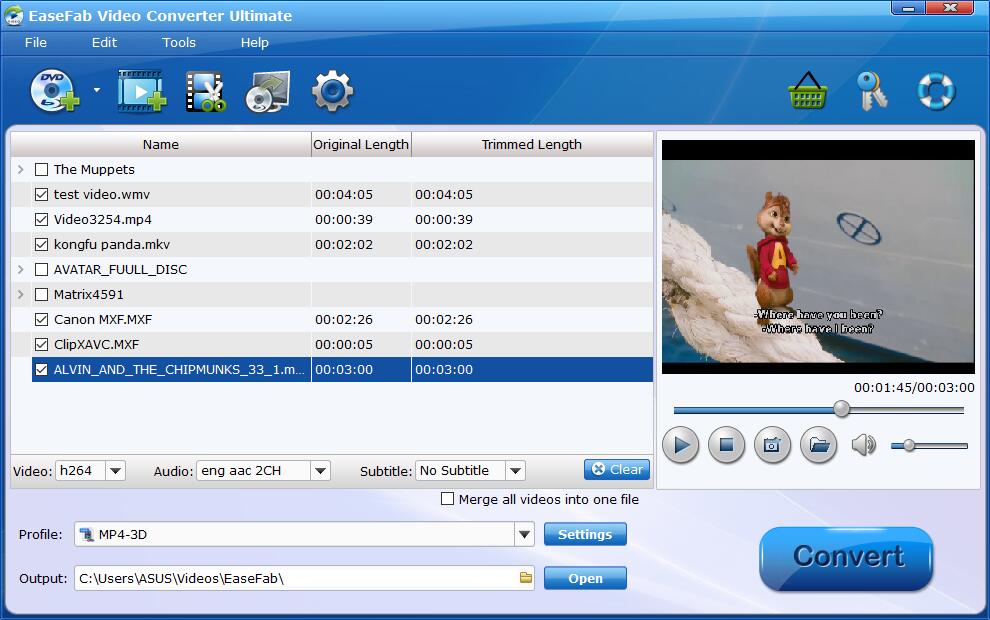 Step 2. Select MP4 as the Output Format
Go to "Profile" bar and choose MP4 (h264+aac) from "Common Video" category. Optionally choose preferred audio track, subtitle, output folder according your needs.
Click the "Settings" icon, you can adjust video audio parameters. But if you don't know parameters very well, just keep the default settings which are the best settings for your Plex.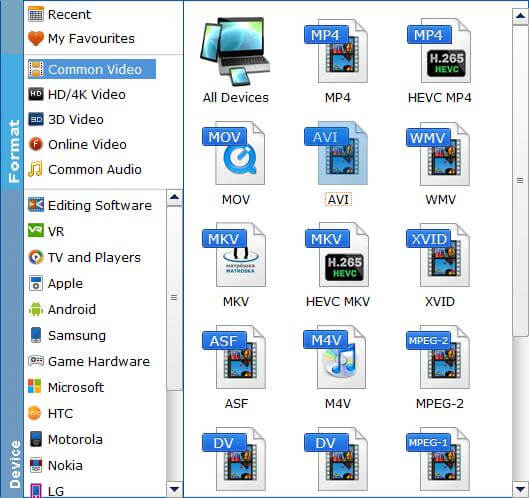 Step 3. Start the Conversion
Click the Folder icon in the Output bar to specify a destination folder to save the transcoded file. Finally, click the big "Convert" butotn to start re-encoding your DVD, Blu-ray or video files.
After the process is done, destination folder will pop up. Play the resulting MP4 files via Plex. There's no trouble any more.
Part 5: How to Install Plex Media Server?
The Plex installation is straight forward on a Windows PC and there is no special tweaking needed. You must create a Plex account during the installation which is free. You must also tell Plex which folders contain your media.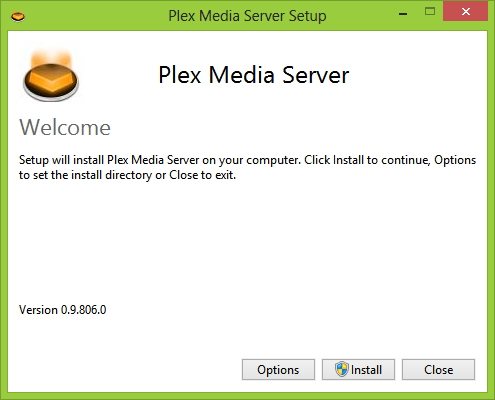 The Plex sign-up screen is where you assign the server name: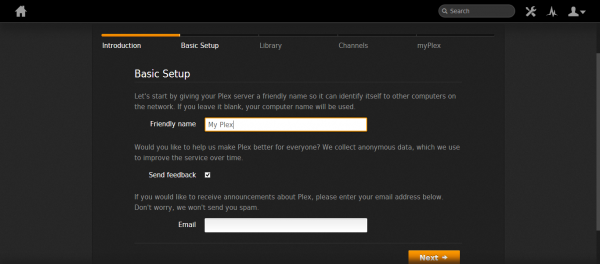 This screen lets you assign your media folders: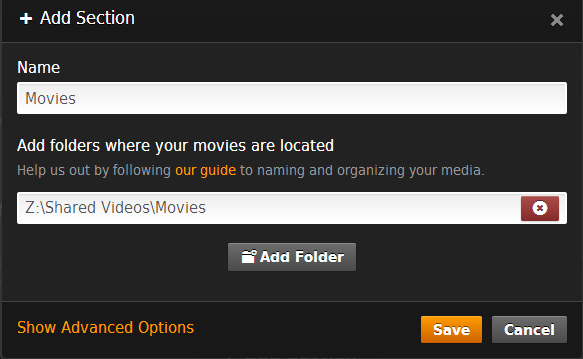 You can configure Plex for Internet channels: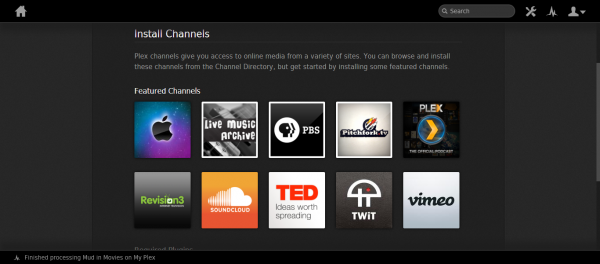 Plex adds meta information to your media which it gets from the Internet: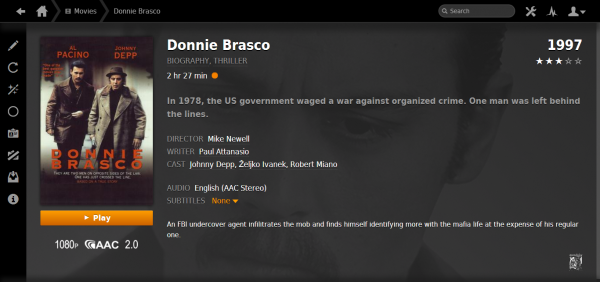 Plex is free. The only charge for Plex is for something called PlexPass which allows you to share media or to share your media, sync media with another device, and get the Android client for Plex. PlexPass is charged on a monthly rate of $3.99 per month.
The free version of Plex is quite usable on its own. You can use it for a home theater PC or as a media server for your DLNA media player or smart TV. It is also quite usable with Android devices with DLNA players. The Plex Android app isn't required.