"I'm using a Roku with Plex upstairs to stream media from my HTPC downstairs. It works great for movies, but I'd like to be able to stream recorded tv without having to convert it. Is that possible? I'm recording basic network tv using WMC so it's recording it as a wtv file."
Most of us are fond of the Windows Media Center for recording TV shows. However, the .WTV files are very hit and miss if they play or not via Plex. The files work fine in Media Center (as you'd expect) and they show up in Plex complete with artwork. However, when you come to play WTV files on the Roku 3 box you get the loading bar sit there for some minutes before it announces the server is not working or the file is unavaliable. Sometimes it will play, and play well. It seems that if you play it via Plex on the server PC it will sometimes eventually load and play, and after that it will sometimes play on Roku, but mostly not. Luckily, I've figured out the best way to play WTV files using Plex. If you are in such issue, read on to get the quick solution.
To get WTV files and Plex to play nicely, the easy workaround is to convert WTV to Plex compatible format. Actually, it's not as difficult as you imagine. What's need is a just a common WTV converter for EaseFab Video Converter. It supports encoding WTV to Plex highly compatible MP4 videos with best quality. In addition, it also handles various common video formats, like VOB, AVI, MOV, TiVo recordings, MPG, WMV .etc. The process the straightforward. After launching, drag and drop your video files to the program, choose H.264 Video (MP4) as output and then start the conversion. Below is step-by-step guide to follow.
How to get Plex read and detect WTV files perfectly
Step 1. Add WTV files
Launch the WTV file converter, then head to the folder where the windows media center recording are stored, by default, the destination is user/public/recorded TV. Add the files to the program.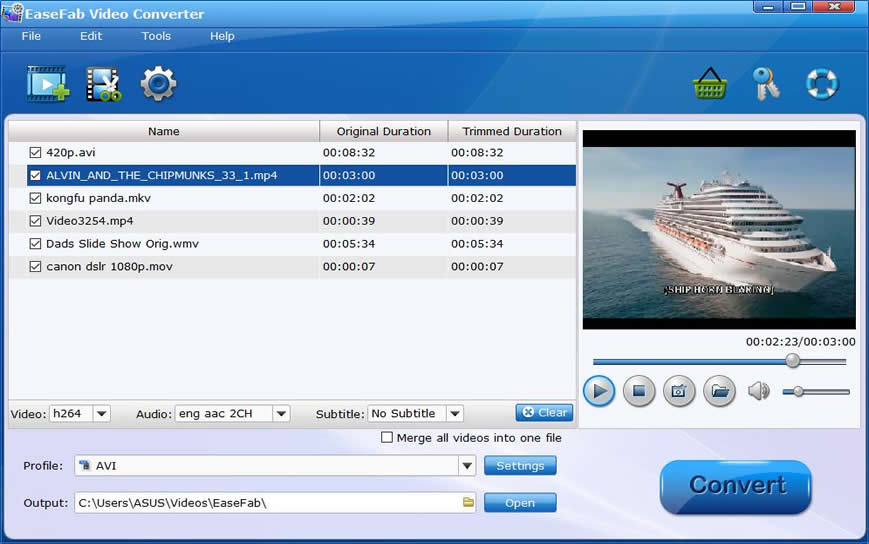 Step 2. Select output format
After the files are added, click Profile and choose MP4 video from Common Video, which can be recognized by Plex well. MKV is also a good choice; as a container format it takes whatever you give it.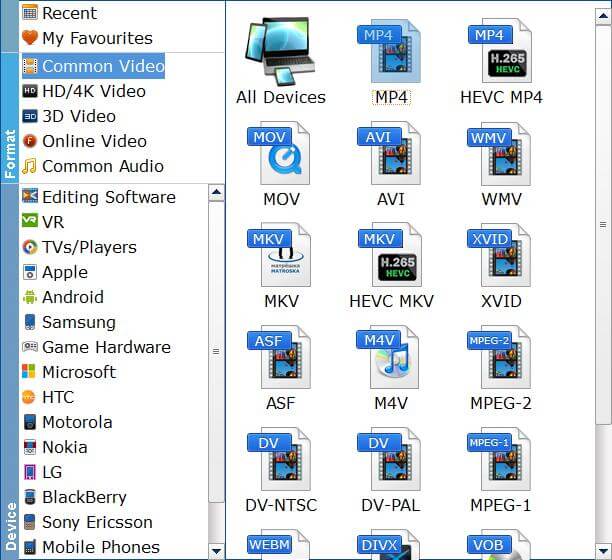 Tip: There are also some optional tinkering you can take to make the videos look better on a HDTV screen, such as changing the aspect ratio or specifying the video resolution. Just click the Settings icon to do it.
Step 3. Start converting WTV files to Plex
Finally, hit the Convert button to begin the conversion from WTV to MP4 which is ready to be streamed over Plex to Roku, iPad and any other devices.
Additional Tips:
If your movie is not in the supported list of Plex or it's still on a DVD or Blu-ray or it's an ISO or Video_TS file, you'll need to encode/re-encode it first for further streaming. To get all the work done, you can get the all-in-one solution - EaseFab Video Converter Ultimate to make it.