Usually, you may find forced subtitles easily with your Blu-ray disc and DVD disc. While, unlike DVD, on Blu-ray, each subtitle item has an attribute that specified whether particular subtitle appearance should be forced. Forced subtitles are shown regardless of current player setting, typically when movie contains a foreign language scene. The "forced" attribute is assigned per individual subtitle image, so entire subtitle track must be scanned to determine if forced subtitles are present.
There are two ways forced subtitles are authored on Blu-ray discs. The first is to have a separate track with only the forced subtitles present. The second is a single pgs with certain lines flagged as forced.
Free tools like FFmpeg, Handbrake usually can't rip Blu-ray disc with forced subtitles correctly. Then how to work it out? Forced subtitles option in EaseFab Blu-ray ripping tool is a great choice to preserve only subtitles and lines in foreign language. The program can allow users to create videos only with forced subtitles when ripping Blu-ray to MKV, AVI, MP4, MOV, M4V, WMV, etc, as you like by removing all the restrictions of Blu-ray like AACS, BD+, MKBVv47, etc.
It's also the best choice if you want to convert Blu-ray/DVD movies for playback on your portable media devices. You just need to select the device as the output format and you can rip DVD/Blu-ray to fit your device without further settings. And it offers enough freedom for all movie lovers like you to back up your favorite Blu-ray and DVD movies in a personalized way.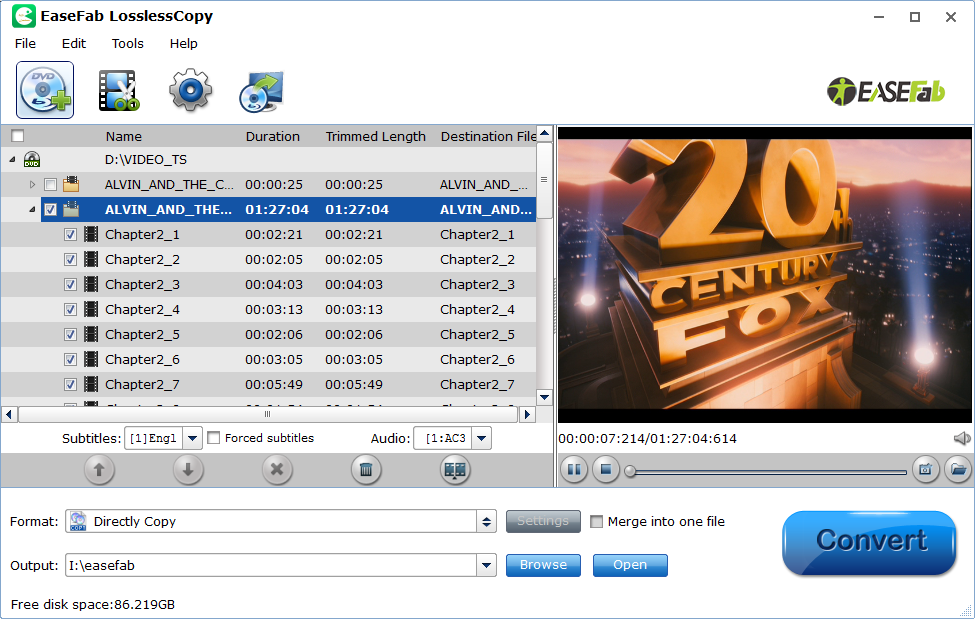 Related External Source
Forced subtitles are common on movies and only provide subtitles when the characters speak a foreign or alien language, or a sign, flag, or other text in a scene is not translated in the localization and dubbing process. In some cases, foreign dialogue may be left untranslated if the movie is meant to be seen from the point of view of a particular character who does not speak the language in question.