Home
>
Resources
>
Free Watch DVD on Windows 10
Posted by Matthew Watt - Sep 11, 2021 | Contact Author

How to Free Watch DVDs on Windows 10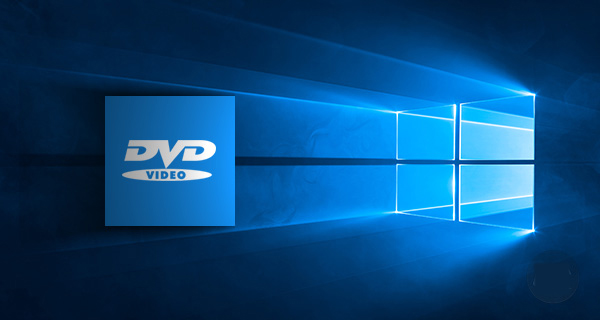 Microsoft's new OS Windows 10 has a lot of good features, but Windows Media Center isn't one of them. That's a problem for people who want to pop in a good, old-fashioned disc to watch a movie on DVD. Just like Windows 8 and Windows 8.1, Windows 10 cannot play DVDs without a little help from some sort of application. Of course, Microsoft will be happy to sell you one, the Windows DVD Player app is now available from the Windows Store for $14.99. But what if you don't want to give Microsoft, or anyone else, for that matter, money for something as simple and obvious as a way to play DVDs. Thankfully, it's pretty easy to fix this issue. You've got one of two options, depending on your circumstances: You can download a free version of the official Windows DVD Player application, or install a free third-party program.
Option 1: Grab Windows DVD Player for Free to Watch DVDs in Windows 10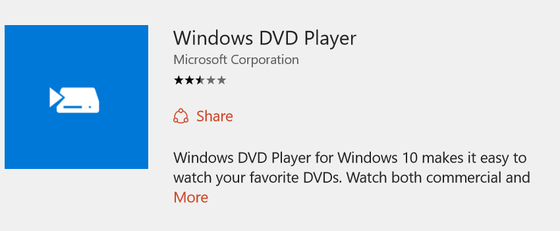 First, the caveats:
* You must be running Windows 10 as an upgrade from a Windows 7 or Windows 8/8.1 installation, and only certain versions of 7 and 8/8.1 qualify. If you've done a clean install, or your copy of Windows doesn't meet the criteria, you'll have to pay $15 for the program.
* The free version of Windows DVD Player will only be available to the PC that qualifies. (This is in contrast to buying the app, which lets you install it on your other PCs.)
* This freebie is available only for a limited time - Microsoft hasn't explicitly said for how long yet (the details are still being "finalized"), but the rough window they've given is that it'll end at or before the Windows 10 upgrade offer ends.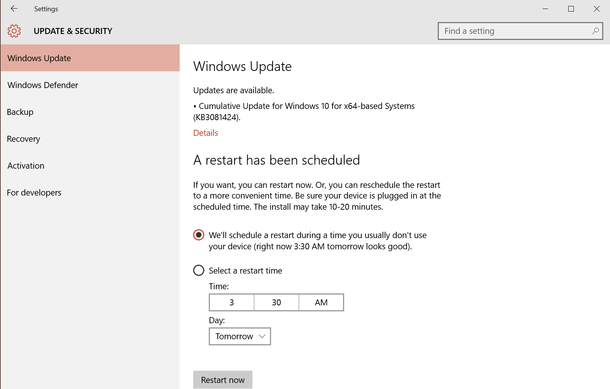 To get the program, you don't need to do anything-the free version will come to you as a download through Windows Update. If you haven't gotten it yet, you can bypass the wait by going to Settings > Update & Security > Check for Updates. If KB3081704 is among the available updates that begin to download and install, you'll have the free Windows DVD Player app afterward.
Once the program's been installed, you'll get DVD disc playback - and that's it. It won't play backups of DVDs (i.e., VOB files), nor play Blu-ray discs. If you're looking for more functionality, you have to use another program.
Option 2: Use VLC to Watch DVDs on Windows 10 for free
But what if you didn't upgraded to Windows 10 from any of the above mentioned predecessors, and also don't want to give Microsoft, or anyone else, for that matter, money for something as simple and obvious as a way to play DVDs. Well, there is, indeed, another way.
You're probably familiar with VLC, the open source media player that has been a popular app for playing video files for a good long while now, but did you know that it can also be used to play those shiny plastic discs you're hoarding?
All you need to do in order to play your DVDs for free is install VLC, making sure that the "Discs Playback" (it is by default) is selected during installation, and then pop your disc into your DVD drive. Now it's just a case of clicking Media and then Open Disc. If you really want to cut down on the clicking, CTRL+D will do the same thing. Go on, you'll feel like a media-playing god.
Windows 10 isn't the first version of Microsoft's operating system to come sans a way of playing DVDs, and it won't be the last given the move to digital streaming that we are in the middle of. For most folks, this is the free and easy path to DVD nirvana in Windows 10. Thanks for the $15 app, Microsoft, but no thanks.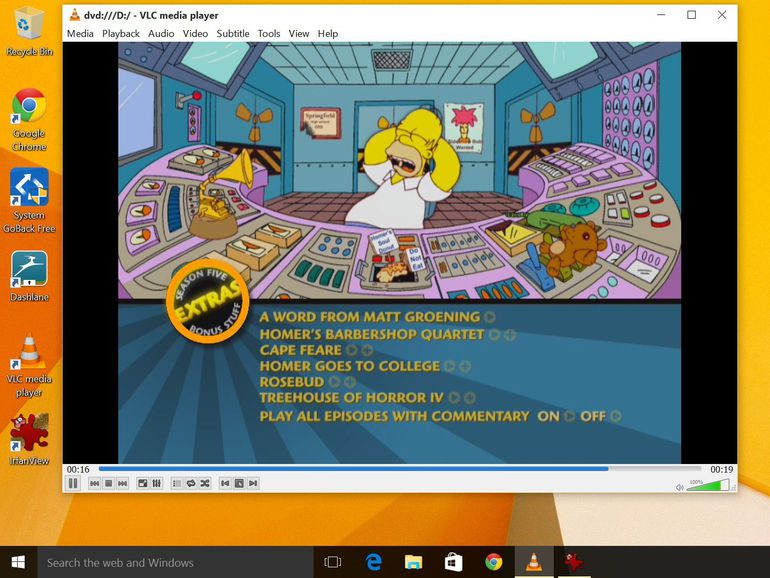 You can get VLC media player for free from the official page.
Option 3: Rip DVD discs for Playback in Windows 10 Without Any Limit
Besides using the third party optical player to play DVD discs in Windows 10, you can also choose to rip DVD discs to digital video formats for playback without any limitation. There are many programs out there that allow you to make copies of your DVDs and let you watch them the way you want to view them. One of best options is EaseFab DVD Ripper (Windows 10 compatible), which is one of the powerful DVD Rippers and converters in the market today. It has the ability to rip convert any commercial and homemade DVDs to any format that you think of. These formats include AVI, MOV, MKV, M4V, FLV, 3GP, MPG, ASF, VOB, TS, HD MP4, HD AVI, HD MKV, HD WMV, HD MOV, MP3, WAV, AC3, AAC, MKA, OG among others. It Performance is a comparison to a common DVD ripper. By just a single click, you can convert your DVD movies, with fast speed and high quality.
It also provides optimized output formats for iPhone (iPhone 6/6 Plus), iPad (iPad mini 2, iPad Air), Samsung tablets, LG, HTC smart phones and many other devices.
Refer to the guide on how to rip DVD in Windows 10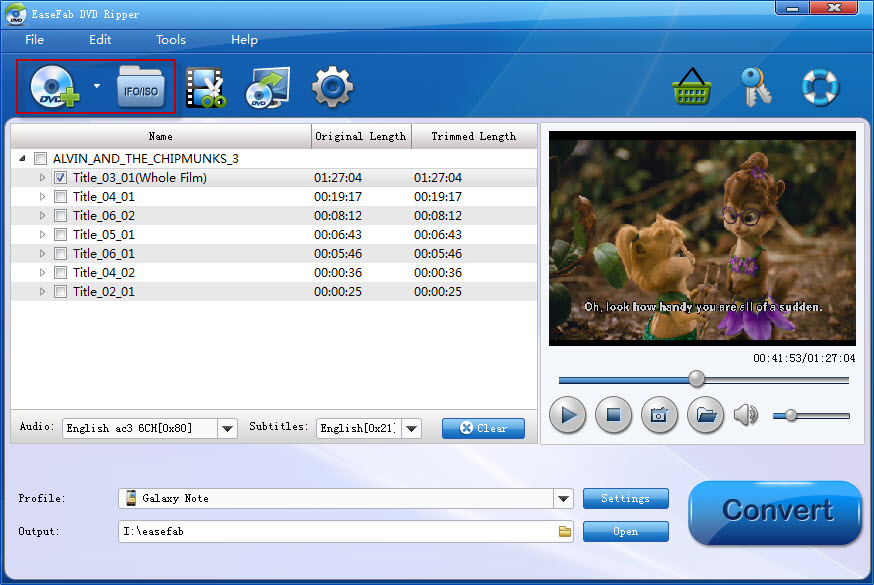 Other Useful How-to Guides & Tips
Want to rip DVD with VLC media player? The article will guide you to convert DVD to videos using VLC in just a few steps.
This article tells you step-by-step guide to extract audio information from DVD with VLC Media Player. Also, you can learn how to extract just a part of the audio track from DVD discs.
Here is a simple guide on how to copy and get your DVD collections to Plex Media Server for easily streaming and playback across all your devices without discs.
Can Chromebook play DVDs? Yeah, you can do it easily as long as you use a DVD Ripper to rip and convert DVD for smooth playback on Chromebook.
Copyright © 2023 EaseFab Software Corporation. All Rights Reserved.