4K content is now a trend and 4K is widely supported by more and more devices. Some Windows 10 computers are in compatibility with 4K videos and a Mac computer running OS X 10.9.3 or later is also capable of playing 4K videos. However, it's difficult to reach the truly original resolution 3840x2160 on the display and show details at 100% without a real 4K video player. What's worse, 4K video playback errors like 4K 60fps videos lagging, 4K video stuttering, 4K choppy issues, player crashes still come from time to time. But you should be clear, in the most likelihood, that it is not the problem of your Mac or PC, but of the default media player. That's why you need a professional 4K media player.
If you're looking for a powerful 4K UHD video players for your PC or Mac, you've come to the right place. In this article, we've collected the top 5 free 4K video players to help play your 4K video contents much easily.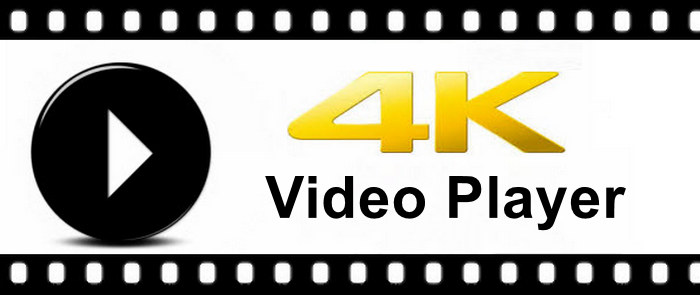 Top 5 Best Free 4K UHD Video Players at a Glance:
2021 Best Five 4K UHD Video Players for PC/Mac
1. VLC Media Player (Open-source Media Player with 4K Video Playback Ability)
VLC Media Player started supporting 4K video playback up to 60fps in its version 2.1, however, VLC H.265 HEVC 4K playback fail or errors never ends even the VLC 3.0 Vetinari has added Hardware acceleration support to help decoding HD and UHD videos much more smoothly. As is well known to all, nothing is perfect. Though blemishes exist, this 4K video player is still a very good choice to get 4K and even 8K playback.
Shining as the most downloaded media player worldwide, VLC also has many other features for you to try. You can use it to play discs, webcam, IPTV streaming and cast media files to TV. You can also use it to play 360-degree videos and download YouTube videos easily.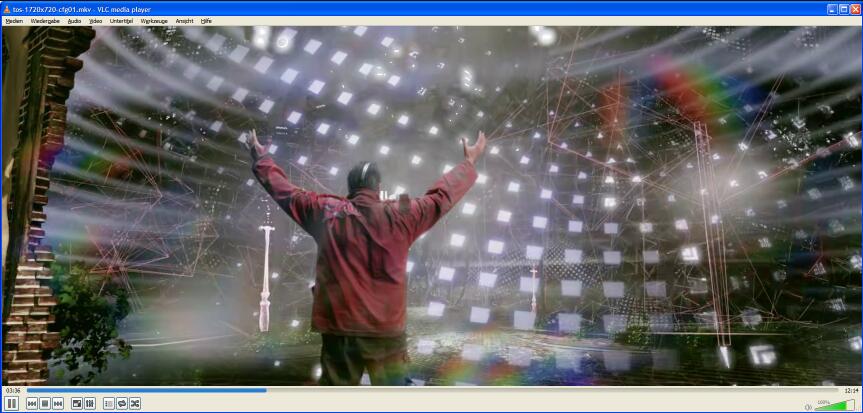 2. 5KPlayer (Popular 4K Video Player for Multiple Formats 4K UHD Media)
5KPlayer is another top 4K player for both Windows and Mac users. It's free, clean and safe to use. It doesn't have any malicious stuff. With DXVA2, Intel QSV and NVIDIA hardware acceleration integrated, it allows you to play 30fps, 48fps, or even 60fps 4K video at any format (e.g. MKV) in dolby atmos audio without choppy, lag, or other issues.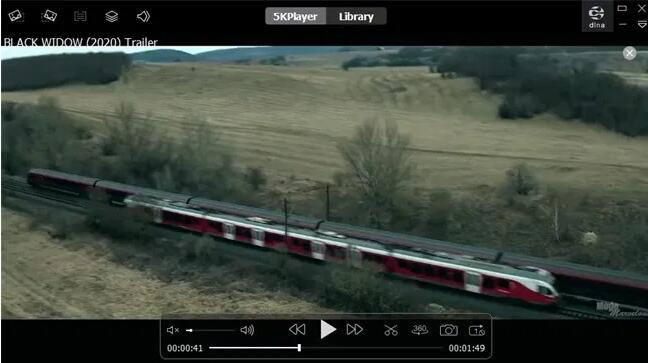 3. PotPlayer (Most Comprehensive 4K Video Player for Advanced Users)
PotPlayer is a treasure. If you use it to play media files for a few days only, you probably think it is a common media player with 4K video playing function. The truth is that there are many hidden features needed time to explore. For example, there are many advanced settings in PotPlayer that can help you to turn PotPlayer into an advanced media player. As for playing 4K UHD videos, its strong decoding ability helps a lot. Even you haven't turned on the Hardware acceleration mode, you can play 4K UHD videos only consuming very low CPU. Also, you can feel free to play your high definition videos without worrying changing the image and sound effects. High quality and smooth as silk.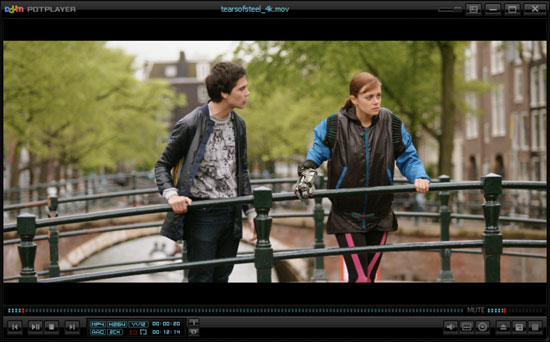 4. DivX Player (Play DivX, AVI, MKV and HEVC Files up to 4K)
DivX Player is another HD video player supporting high-definition video playback up to 4K. It is optimized for playing videos in MKV, AVI, MP4, HEVC (H.265), DIVX and more formats.
This player permits you to fast forward or rewind to your desired time point quickly, choose a chapter, create a playlist based on your own needs, and switch seamlessly among soundtracks to hear other languages. And Resume Play enables you to jump right back into the scene you left off quickly.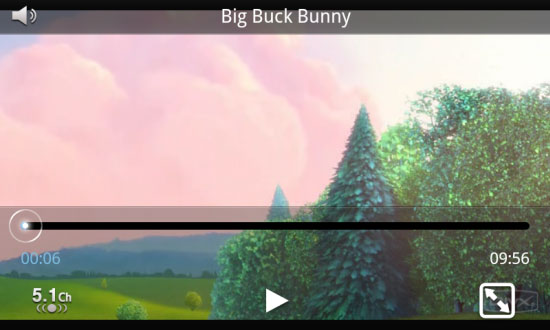 Note:
1. There's an open candy in the DivX 4K player download package. Make sure to clean it while installing.
2. If you don't need DivX Converter and DivX Web Player, make sure to uncheck the boxes while installing.
5. KMPlayer (Designed for Windows 64bit, Supporting Videos up to 8K)
The new KMPlayer has been optimized for high-end Windows PCs to play videos up to 8K 60fps, let alone the 4K video. The performance of playback speed has been largely improved, so there are sledom choppy or stuttering playback errors. To be more specific, it is easy to use this 4K video player to decode HEVC (h.265), h.264, VP9 4K videos with the help of its hardware acceleration function, so as to reduce the CPU usage. Though it is especially designed for high-end PCs, you can also enjoy high quality movies even in low-end PC or multitasking environment. However, you should note that the minimum system requirements are Windows Vista 64-bit, Direct X 9 or later, and 150Mb of installation space. It has the features that nearly all media players have, but it also has extra functions that you can't find on other media players like supporting Blu-ray image subtitles, playing Blu-ray discs, GIF capture and supporting languages in 42 countries.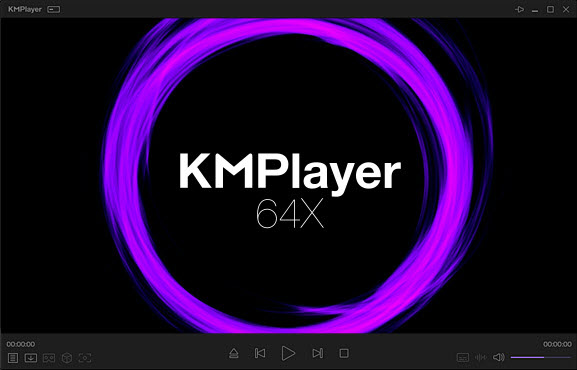 The Minimum Hardware Configuration for 4K Video Playback
Besides the 4K video player, hardware configuration also matters a lot for playing 4K HEVC videos. Before you play your 4K footage, check if your hardware configuration supports 4K HEVC playback.
Which Kinds of Windows PC Support 4K Video Playback

Must-have ingredients

1. Upgrade your operating system to Windows 10. 
2. GPU memory should be at least 4GB to handle 4K 2160p video decoding.
3. Graphic cards are required to have a 256 bit memory bus as the entry level.
4. The entry-level of GPU frequency is approximately 1 GHz.
5. Integrated 4K UHD panel is a must have on your Windows laptop.
6. Keep a 4K UHD panel with HDCP2.2 on your Windows desktop.
7. Don't forget to feature the system with HDMI2.0 or DisplayPort output.

Which Kinds of CPU & GPU are needed for 4K HEVC hardware decoding

4K 8-bit (HEVC)

4K 10-bit (HEVC)

4K 12-bit (HEVC)

Intel QSV Supported CPU

Skylake

Apollo Lake, Kaby, Gemini,
Coffee Lake

/

Nvidia NVDEC Supported GPU

/

Maxwell (GM206)

Pascal & Volta>

Note: if you're running a Mac-based computer and plan to play 4K x265 video on macOS, make sure the operating system being upgraded to macOS High Sierra or above and internal memory being 8GB or larger. As for the Mac computer, you'd better choose iMac 5K (27-inch), iMac Pro (2017) or later iMac with native 4K display. As for even older Mac, you need to buy an external 4K display screen to enjoy the real 4K quality.