[Updated] PS4 Pro plays 4K movies rather than 4K UHD Blu-rays. But you don't have to worry about that. Along with some help from a third-party program like EaseFab UHD Blu-ray Ripper, you can easily and quickly convert 4K UHD Blu-ray to PS4 Pro compatible 4K video files without any quality loss for enjoyment with ease.

Sony new console, the PS4 Pro, promised to bring 4K gaming and HDR video content to the best-selling HD console on the market. However, all that content couldn't come from a 4K Blu-ray disc because the PS4 Pro doesn't support it. But it doesn't mean that you cannot enjoy 4K Blu-ray movies on PS4 Pro. While Sony's PS PS4 Pro still isn't able to play UHD movies via its disc drive, you can rip and convert your UHD Blu-ray to PS4 Pro supported video formats then stream the ripped Blu-ray movies via USB or media server without worry about the limitation. Here is the simple how-to.
To achieve this goal, a Blu-ray ripping tool is necessary. There are many programs out there that allow you to make copies of your Blu-rays and let you watch them the way you want to view them. If you are seeking for the best video output quality, fastest video conversion speed, and the most formats supported, EaseFab Blu-ray Ripper (available for Windows and Mac users) will be your best choice. With it, you can effortlessly convert any Blu-ray discs including UHD Blu-ray to PS4 Pro supported H.264 MKV, MP4, AVI with 4K resolution and zero quality loss. What's more, it also supports copy-protected Blu-ray discs and provides lots of optimized format presets for almost all popular multimedia devices including iPad, iPhone, Samsung TV, Xbox, PS3/P4. Download the program and rip UHD Blu-ray discs to UHD MP4 video for playing on PS4 Pro via USB Drive.
PS4 Pro plays 4K movies rather than 4K UHD Blu-rays.
The easiest solution: Converting 4K UHD Blu-ray to a digital format well accepted by PS4 Pro
Step-by-step Guide: How to Convert 4K UHD Blu-ray for Playback thru PS4 Pro
Step 1. Add Blu-ray files
Insert your Blu-ray disc into your BD drive, run the Blu-ray Ripper and click "BD/DVD disc" icon to load movies. You can also import movies files from Blu-ray folder, ISO.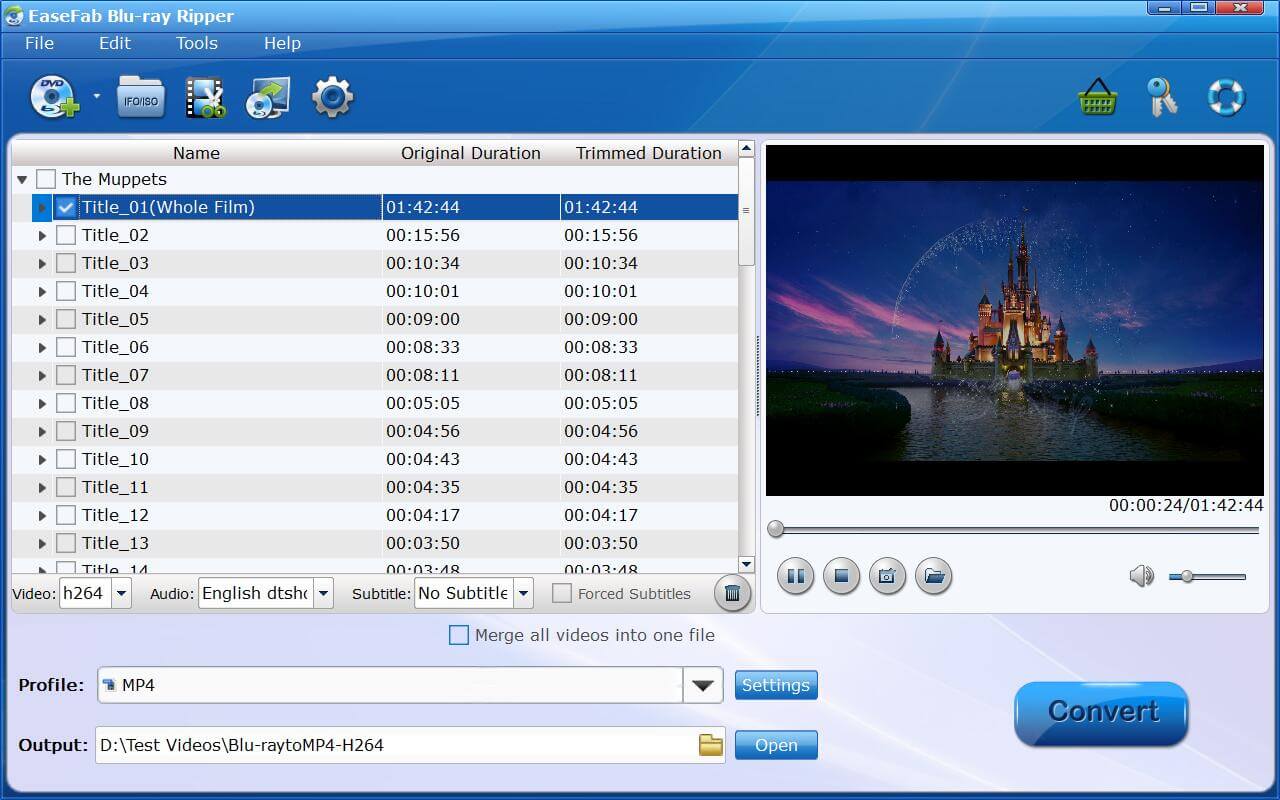 Step 2. Choose the output format
Now you should choose MP4, MKV, AVI (for MP4, MKV, MOV is usually encoded with H.264) as the output video format then press the "Settings" button to choose H.264 as the codec. You acn also directly choose MP4-4K or MKV-4K from the "HD/4K Video" catelog.
Note: If you choose the 4K profile, make sure you meet the requirements for Playing 4K Content on PS4 Pro.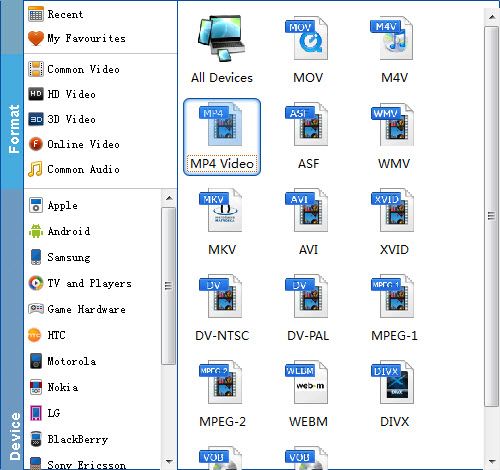 Step 3. Start the conversion
Finally, tap the "Convert" button, this Blu-ray converter will start to rip UHD Blu-ray discs to PS4 Pro playable H.264 MP4 videos immediately.
Once the conversion is finished, click "open" button to locate the converted files and copy the converted 4K UHD Blu-ray movies to a USB Drive.
How to Play Converted UHD 4K Blu-ray on PS4 Pro via USB
You'll need to download the Media Player from PlayStation Store before you can play video on PS4 Pro via USB. Select Media Player from the content area and then select Download from the screen that appears. Then following the steps below to start view videos on PS4 Pro via USB.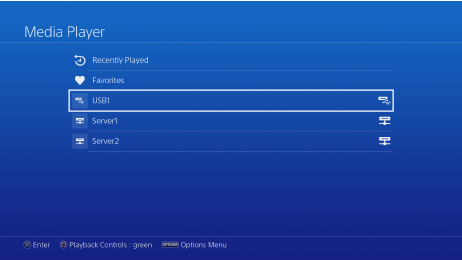 1. Select (Media Player) from the content area. Connected USB storage devices or media servers that are on the same network as your system will be detected and automatically displayed.
2. Select the USB storage device or media server.
3. Select the converted 4K Blu-ray video that you want to play on PS4 Pro.
Requirements for Playing 4K Content on PS4 Pro
PS4 Pro can play 4K movies, 4K videos and 4K video games, regular HD and 3D Blu-rays, as well as ordinary DVDs, on premise that your PS4 Pro is connected to a 4K compatible display or monitor. Besides, High Speed or Premium High-Speed HDMI cable is needed to connect 4K television or monitor. Make sure the HDMI input on your device supports 4K, which can be verified via 'Automatic' > 'Resolution' > 'Video Output Settings' > 'Sound and Screen' > 'Settings'. Only by meeting all requirements can PS4 Pro play 4K movies and video games at 4K UHD resolution. By this token, PS4 Pro plays 4K movies rather than 4K UHD Blu-rays. Hence, next time when someone asks 'Can PS4 Pro play 4K Blu-rays', you can tell him or her the truth and the easiest solution ( Ripping 4K UHD Blu-ray to PS4 Pro ) without the slightest hesitation.