The Wireless Plus provides a ton of storage and easy accessibility for iPads, laptops, Android tablets, smartphones and more. You can take your purchased movie downloads with you on vacation and store them wirelessly, and three people can watch three different movies at the same time, all streaming from the Wireless Plus device. Have you ever thought of loading your Blu-ray collections up on the Seagate Wireless Plus for watching anywhere? If you have no idea abou that, here is a simple guide for you. This article shows you an easy way move movies on Blu-ray discs to Seagate Wireless Plus for widely sharing wirelessly on a trip.
Since Seagate Wireless Plus can not meet the demands of put Blu-ray discs online, to save Blu-ray on Wireless Plus for convenient access, you need to convert and rip Blu-ray to Seagate Wireless Plus supported video files at first. To finish the task easily and quickly, EaseFab Blu-ray Ripper (Blu-ray Ripper for Mac) is highly recommended. The program can not only rip Blu-ray yet DVD to Seagate Wireless Plus with super fast conversion speed and excellent image and sound quality, but also backup your Blu-ray/DVD disc with whole content copy or backup main movie. After that, you can easily upload Blu-ray collections to Seagate Wireless Plus and reach Blu-ray movies on iPads, laptops, tablets and smartphones. Now let's have a closer look at the basic steps.
Free download Blu-ray to Seagate Wireless Plus converter:
How to rip and copy Blu-ray to Seagate Wireless Plus
This quick start guide takes Blu-ray Ripper Windows version (Including Windows 10) screenshots as an example. The method to convert Blu-ray movies to Seagate Wireless Plus is the same. All that you should take care is to download the right version according to your situation.
Step 1. Load Blu-ray movies
Click the "Load Blu-ray" button on the top left to add the Blu-ray movie file to the ripper. After the BD files are loaded, you can preview them on the right viewing window and take snapshots of your favorite movie scene. DVD, ISO and IFO files are also supported.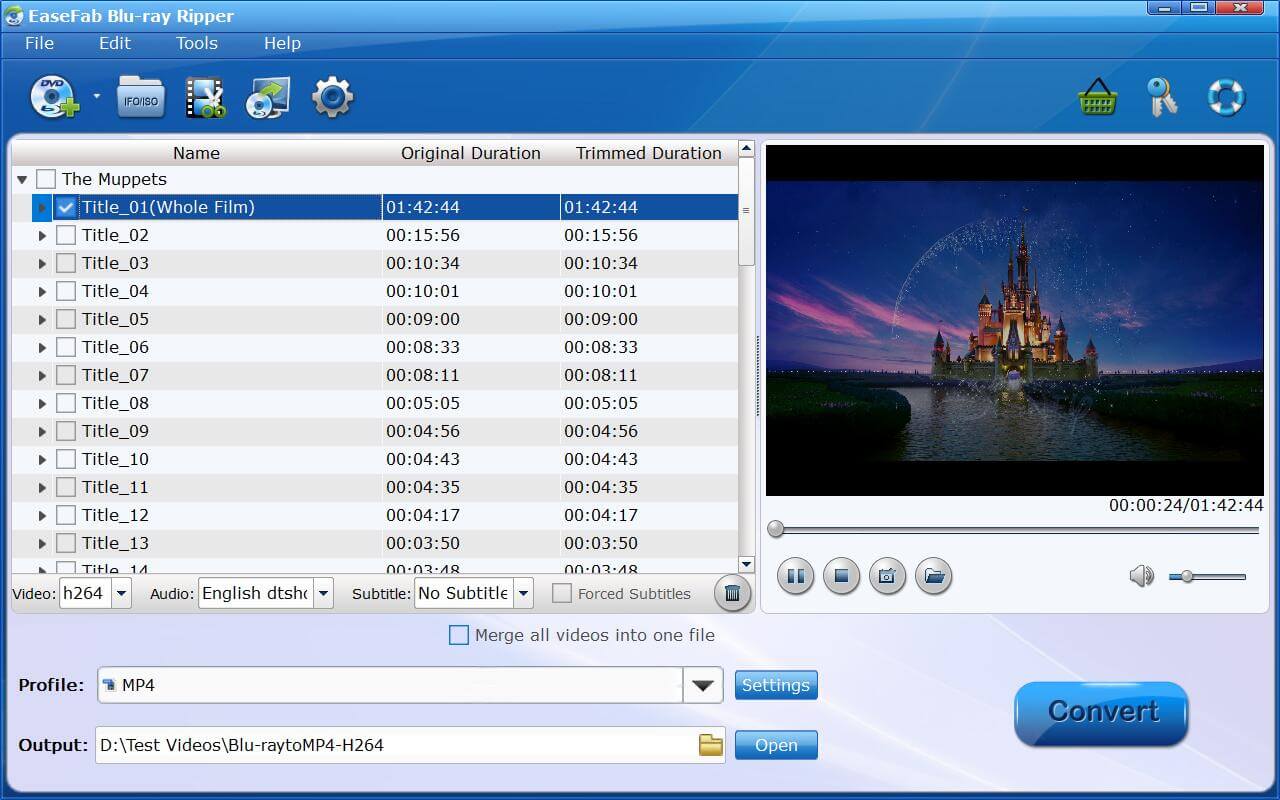 Tip: Highlight the movie title you want to rip, and then you can click the dropdown menu after "Subtitles" and "Audio" respectively to select your wanted subs and audio track to be preserved in the resulted files.
Step 2. Choose output format
As Seagate Wireless Plus is powerful enough to support almost all kinds of formats, you can choose the format according to your own needs like MP4, MOV, AVI, MKV, etc. If you would like to enjoy movies from physical discs to your mobile phone and tablet, you can select a decent format like "Apple > iPad Air" from the profile list comes with the software.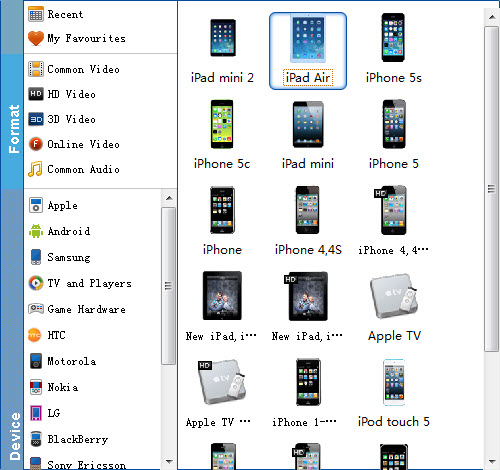 Tip: Click Settings bar, you can adjust the level of compression to suit the quality you want. If you prefer a much better video quality and don't mind the output file size, you can rise the video bit rate higher. Generally speaking, the higher video bit rate will result in the larger output file size, and vice versa.
Step 3: Rip Blu-ray to Seagate Wireless Plus
Finally, click "Convert" button to convert Blu-ray to optimized format for Seagate Wireless Plus. When the conversion finishes, click Open button to find the output files and you can do the online movie sharing via your Seagate Wireless Plus on iPad with family members and friends. Also you can stream your video onto any smart TV or devices in the house using Seagate.
Once the Blu-ray movies are ripped on your computer, then it's simple to load them up onto the Wireless Plus device:
1. Connect to the Wireless Plus network from the device where you've downloaded your movies.
2. From the Wireless Plus main screen, navigate to one of the media views: Videos, Photos, Music, Documents.
3. Click the Upload button on the top menu.
4. Enter the file name or click Browse and then locate the file you want to copy to your Wireless Plus device.
5. Click Upload. The file will be added to the category you selected.
Now you can take more than 300 HD movies with you and watch them wherever you go, no wires necessary. You can start downloading data for all your travels, whether to work at a cafe or to see the world.