"When I try and import MOV files from my new ipad 4 into Vegas Pro 13 it crashes. What do I have to do to be able to edit my iPad videos in Vegas 13?"

The Apple iPad camera features are impressive for a camera phone which you can use to record videos in a very convenient way. Many people love to use their iPad (iPad Pro, iPad Mini, iPad Air, iPad 4, etc.) to shoot videos. Before uploading to YouTube or posting them on Facebook, many people like to edit them. However, many people have been having a problem when importing iPad recorded video to Sony Vegas Pro. The audio doesn't import, the video is clunky and choppy. Sometimes the video plays upside down and every time I make a minor change I have to render again, which takes forever! What's matter? How to fix the issue? Read on to find it out.
As is known to all, the iPads record in MPEG-4 and outputs its files as .MOV or .MP4 files (the container). Files are compressed using the h.264 codec (as opposed to AAC or Xvid and DivX usually found in .AVI containers). So the files you are getting out of iPad are suited to be delivered as is, which is usually not what you want. To make iPad videos compatible with Sony Vegas Pro, the easy option is to convert your iPad videos to a fully compatible format (e.g. MPEG-2) with Sony Vegas Pro. Then you can import those videos to Sony Vegas, edit, and do anything you want there.
To get the work done, here we need a workable video conversion program to convert iPad video files to Sony Vegas Pro edit-friendly formats. EaseFab Video Converter is highly recommended to help you achieve your goal smoothly. With it, you can convert any video files including MOV, MP4, VOB, AVI, MPG, MPEG, etc. to seamlessly fit Sony Vegas, Windows Movie Maker, Adobe Premiere Pro, Avid Media Composer and more. See below how to do the basic conversion task.
Free download the iPad Video to Sony Vegas Converter:
How to convert iPad Video to edit in Sony Vegas Pro 11/12/13
1. Free download EaseFab Video Converter, install and run it, then click "Add Video" button to add source iPad video files, or you could simply drag-and-drop the file.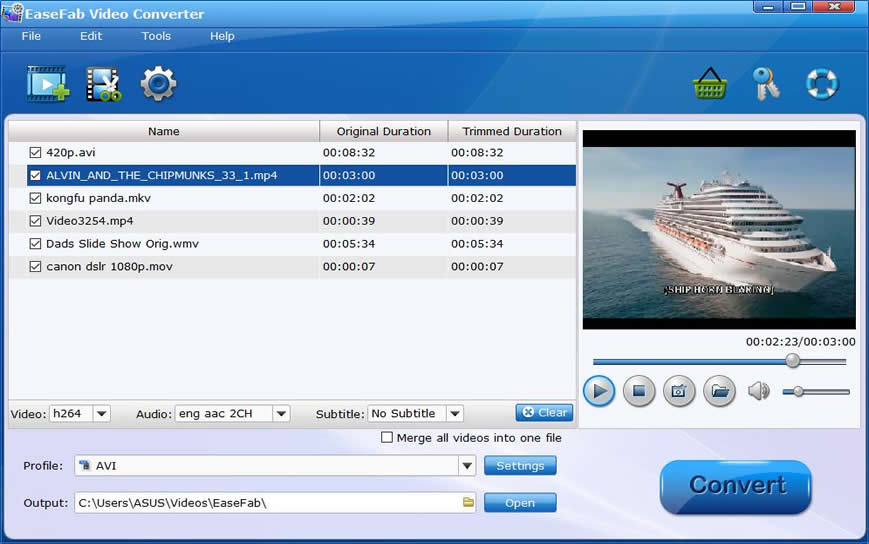 2. Select "Editing Software" - "Vegas/Premiere (MPEG-2)" from the format drop-down menu. The output video seamlessly fits Sony Vegas Pro 13/12/11/10, etc. and the original quality of iPad video will be kept.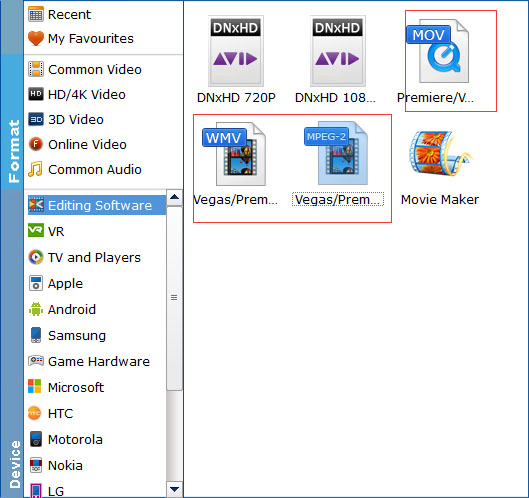 3. Click "Convert" button to convert iPad video to Sony Vegas Pro friendly format, after the conversion is finished, you can access converted files by click "Open".
You're done! Now you can easily open and edit iPad videos in Vegas Pro 13/12/11/10 without problems.
Related Articles:
How to import iPad videos to Final Cut Pro 7/X
How to Import iPad Videos to Adobe Premiere for editing
How to work with iPad videos in Windows Movie Maker