VOB stands for DVD Video Object. It is basically one of the core files found on DVD Video discs and contains the actual movie data, including an MPEG-2 video stream and support audio (MP2, AC3, DTS ). Unfortunately, the official Apple QuickTime player doesn't support a .vob file natively. Frankly, there are many third-party programs out there allow you to play VOB files on Mac. Now, I'll share the top 5 VOB players for Mac with you so you can easily playback the VOB files on your Mac OS X(EI Capitan & Yosemite included) with any trouble.
Top 1. VLC Media Player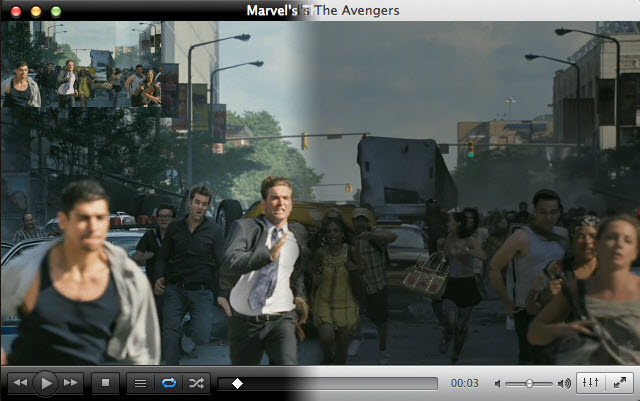 This is one of the standard players for various people and there's not a bought about it, VLC really brings some of the best video playback as it provides seamless support for multiple file types and it's very easy to use as well. It's also very customizable and it doesn't require any codec packs in order to run properly.
Pros: Works with a plethora of video formats, it's easy to use and scalable.
Cons: Needs some interface improvements.
Top 2. UMPlayer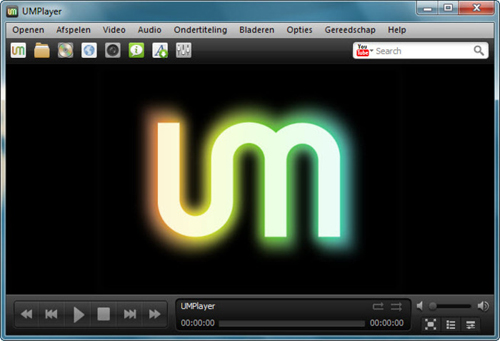 This application is available for free and it comes with complete support for a plethora of video and audio formats, including VOB of course. It can even play incomplete or damaged files if needed and it can also be used for viewing streams and multiple other types of video without hassle.
Pros: Comes with an added set of features that make suitable for all types of video playback.
Cons: Some VOB files can't be read properly.
Top 3. Flip Player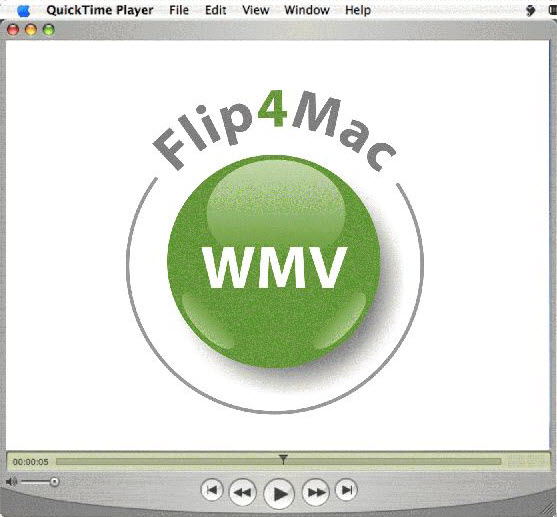 Even if this player comes with a commercial version that brings additional features, the free version comes with retina display support, great playback controls, loop and instant replay navigation features which make it an instant hit. It's easy to use, very reliable and definitely recommended for any type of user.
Pros: Retina display support and very easy to use.
Cons: More advanced features are locked behind a paywall.
Top 4. Eltima Player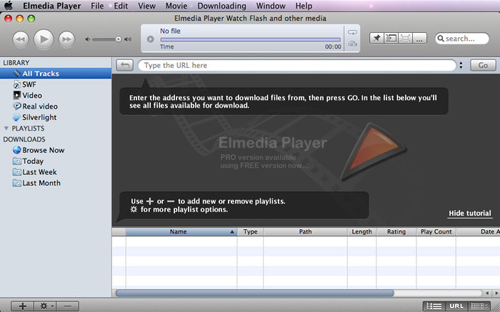 This is a multifunctional media library and video player that brings just about any feature you might need in order to enjoy your VOB files on a Mac. You can even create your own playlists if you want. It brings a paid version that comes with the ability to download videos, fullscreen playback and screenshot integration.
Pros: Stylish, professional interface and great playback.
Cons: You have to pay for advanced features like fullscreen mode.
Top 5. MPEG Streamclip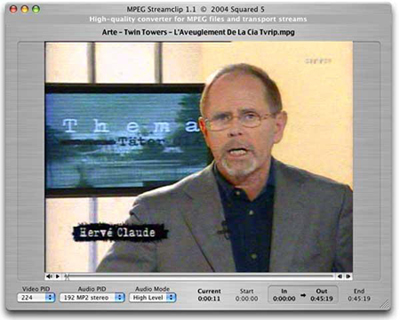 Even though this application is primarily a converter, it works great for playing VOB files as well. It doesn't require a lot of resources and loading a movie is as simple as drag and drop. The playback speed is good and the overall quality recommends the app as a good one to try if you need a VOB player.
Pros: Fast loading, good playback.
Cons: Lack of additional features due to the fact that it's a converter at first.
How to Play VOB files with Any Player
Apple products are not compatible with the VOB file inherently. So, in order to handle this incompatibility issue, you'd better convert the VOB file to an Apple-friendly formats for broader purposes on your Mac OS X (EI Capitan supported). To do it, you can try the Video Converter for Mac to convert videos quickly, easily and with no quality loss.
<Step 1: Directly drag-and-drop the MKV files onto this program.
Step 2: Choose an output format like iPod, iPad, iPhone, iPad or etc.
Step 3: Simply hit Convert at the bottom-right corner of its interface.