HitFilm (now at version 3 Pro) is really good for the video editor who is also a special effects specialist. It has wonderful tools for creating particles, 3D models and dazzling eye-candy that an audience will eat up in the cinema. This software does support a wide variety of file types and AVCHD, MTS, M2T, M2TS is included. However, still many users are facing problems when working with AVCHD MTS/M2TS/M2T files in HitFilm, even the latest HitFilm 3 Pro. And there are some frequently asked problems quoted as below:
"My canon camera records mts files, when bring them into the editor in hitfilm, slowa to a crawl. One click on the timeline and it may be 30 seconds before I can do anything again. If I make a composite and work with it, it's not too bad, but in the editor, it's unusable."
"When I started using hitfilm, the on screen rendering was very jumpy when some effect were applied to the composit shot. The imported clip is .m2ts from my sony camera, the format is AVC / H-264 in 1920 x 1080 25 fps."
"I've noticed that HitFilm 2 will become unresponsive whenever I try to use a large file, in this case a 3.30GB m2ts ... Sometimes when I try to play or select the item in the editor or add an effect then HitFilm will lock up for a few to many seconds."
As you see, the incompatibility of AVCHD .mts/m2ts/m2t files exists among different camcorder manufacturers. Mostly, the AVCHD footage captured by Canon, Pansonic, or Sony cameras is encoded with H.264/AVC codec which does not work well with video editing software except for few ones. Despite of this, H.264 codec is acknowledged as a universal codec for camcorder videos, especially for HD contents. The advanced compression method of H.264 results in much less storage and the same picture quality comparing with MPEG-4. However, the highly-compressed content is not so friendly for editing software.
Then how to get Fitfilm working perfectly with AVCHD MTS, M2TS and M2T footage? Talking about video editing, the tech support at HitFilm has assured that the best video codec to use for editing with HitFilm is the Avid DNxHD codec and also for the video format to be .mov. So the easy workaround is to convert AVCHD MTS/M2TS/M2T to DNxHD MOV for HitFilm. Below we will present how to transcode AVCHD, MTS, M2TS, M2T to DNxHD MOV for HitFilm in detail.
Converting AVCHD .mts/m2ts/m2t to DNxHD MOV for Editing in HitFilm
To finish the task, you're recommended to use EaseFab Video Converter, a professional yet easy-to-use video converter and player. With it, you can effortlessly transcode any video to Avid DNxHD MOV - ensuring maximum editing quality and efficiency when working with HitFilm. If you're using a Mac, please turn to the alternative Mac version - Video Converter for Mac. Below is the simple steps.
Step 1. Add Video Files
First download and install EaseFab Video Converter. When completed, start the program and then drag and drop your .mts, .m2ts or m2t files to the program. You can add multiple video files to convert at a time.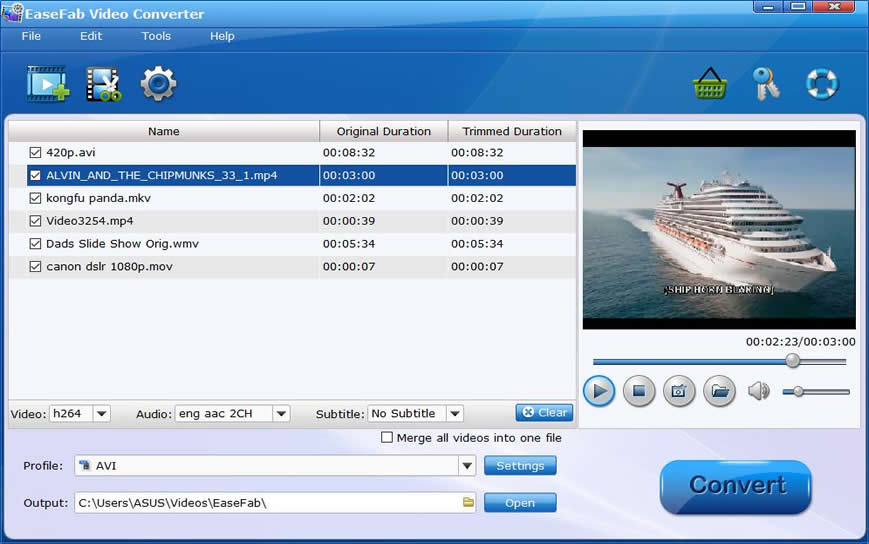 Step 2. Select output format as DNxHD
You can directly choose the DNxHD preset from "Editing Software" category for Avid Media Composer. The settings also works for HitFilm 2/3 Ultimate and HitFilm 3 Pro.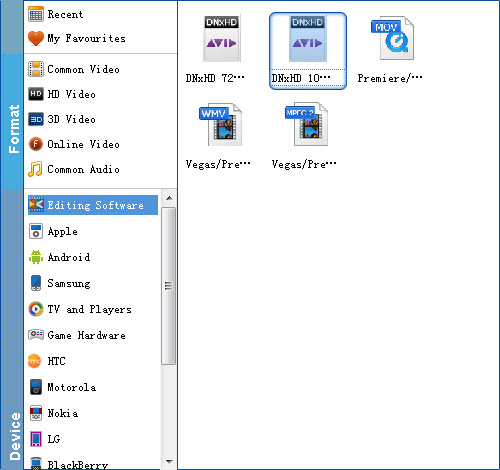 Tip: By clicking the Settings icon, you can adjust video and audio parameters like codec, bit rate, frame rate, sample rate, etc., in that way, you can take charge of the size and quality of the output files. In principle, the larger input values, the better output quality, but the corresponding larger file size.
Step 3. Start to convert MTS/M2TS/M2T to Avid DNxHD
As soon as all the above settings are completed, you can press "Convert" button to start conversion.
After conversion is done, simply click "Open" button to find generated DNxHD videos. Afterwards, you can transfer the converted MTS/M2TS/M2T files into HitFilm video editor for editing smoothly on Mac with ease.