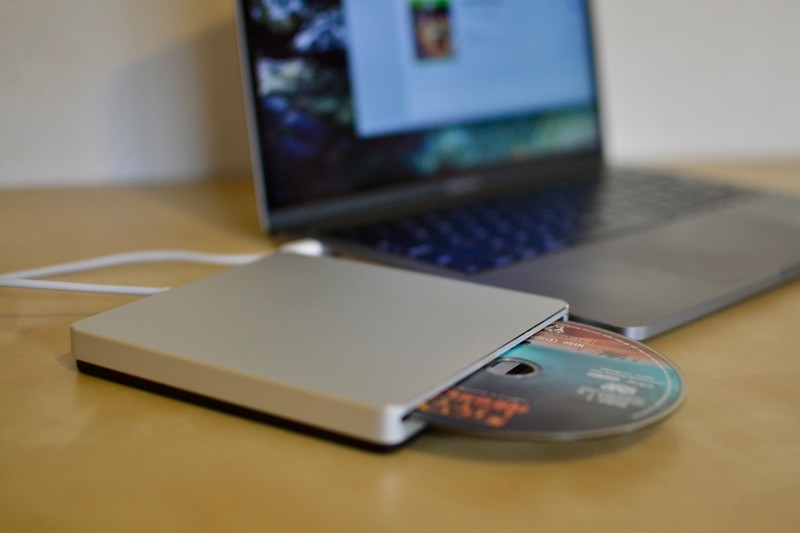 Playing a DVD on a Mac is extremely simple. Just insert the DVD into your Super DVD drive (external DVD drive for modern Macs) or its built-in drives. The DVD player will open automatically and start playing the disc. However, the issues like "DVD won't play on Mac", "supported disc not available", " DVD player won't respond ", etc. still come from time to time. And below are two of the frequently asked questions quoted from Apple's communities or forums:
"I want to use my Mac to present a DVD with projector. I put it in my Mac and the DVD player pops up. But when I press Play, it says "Supported Disc Not Available". Why my Mac won't play DVD? Any help would be great!"
"Since I upgraded to macOS Mojave DVDs won't play. I put one in. It makes a wheezing noise and spits all disks back out."
Why sometimes DVDs cannot play on our Mac computers (MacBook Pro/Air/iMac/iMac Pro etc.) and how to fix the problem for playing DVDs on Mac smoothly? If you are one of the Mac users subjected to DVD won't play on Mac, scroll down this article to find out the reasons and the solutions.
Part 1: Reasons and Fixes for DVD Not Playing on Mac
Generally, there are many possible reasons which can lead to DVD not playing issues on Mac. You have to make certain of the exact reason and then fix the problem when your Mac refuses to play DVD accordingly.
1. Mac won't recognize DVD.
If the optical drive refuses DVD disc or no disc found/detected, you will experience a DVD not playing on Mac computer error. Usually, when you insert your DVD disc improperly, have a corrupted disc or DVD drive, or your DVD drive driver goes outdated, your DVD will not be recognized/read, accordingly DVD failed to play on Mac. For that, you can repair scratched DVD or buy a new DVD drive, or reset NVRAM (or PRAM) via press and hold the Command-Option-P-R keys to shut down your computer and turn on later.
2. DVD Player won't read DVD contents (not working).
It probably hits a block when Mac DVD player to read a DVD encrypted with region code which is not matching region code of your DVD player or a scratched disc. Typical scenarioes come that you cannot play a UK DVD in USA or Japan, or an PAL disc cannot be played on a NTSC standard player. In this case, you can change the drive or DVD player region code. But it's pity that you can change it up to 5 times only before it's locked permanently.
3. System/Software Update
Mac OS upgrade often results in system problem, and Mac won't play DVD issue is no exception. And software Update is to blame for "iMac won't play DVD" problem. If software update hampers the smooth DVD playback on iMac? Follow the below solutions to fix it:
1) Start up Disk Utility, select your startup volume.
2) Tap Repair Permissions button and it will run through your hard drive on your mac.
3) Have a check on the permissions set on each Apple application file component and match it against the permissions recorded in the Receipts file that was saved when the application was last updated.
4) Your Mac will correct the permissions setting on the errant component if any mismatch is found.
Part 2: Rip DVDs to Digital for Fixing "DVD Won't Play on Mac"
The above solutions may not solve some problems, e.g. VLC cannot play damaged or scratched DVD, resetting SMC or repairing disc permission can't fix "DVD player not working on Mac". Any other solution to solve "DVD not playing on Mac" once and for all? Actually, in most cases, your DVD won't play on Mac just because the DVD you are playing is encrypted. Rather than purchasing an extra DVD drive ($40 or so) for an limited and uncertain DVD playback on Mac, let's rip DVD to MP4, MOV or other video formats supported by Mac for watching without DVD drive/player.
EaseFab DVD Ripper for Mac is one of the leading DVD ripping software on market. It's available on macOS Mojave (32 bit & 64 bit) and lower versions, which offers an easy yet effective solution for digitizing DVD of sorts, from latest released DVDs to dusty old discs. It updates weekly to make it powerful enough for DVD decryption, no matter the DVD is encrypted by region code, CSS, UOPs, Sony ArccOS, Disney 99-title DRM or some more advanced encryptions. The process of digitizing DVD on Mac is simple. Pop in your disc, choose an output profile (MP4, MOV, or M4V) and click "Convert".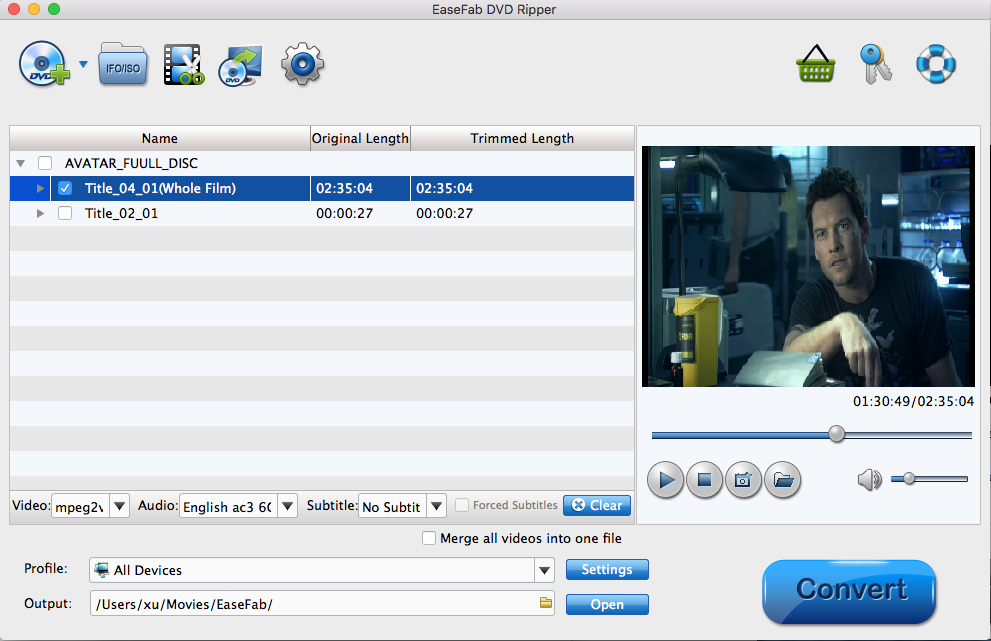 Key Features of EaseFab DVD Ripper for Mac:
· Rip any DVD movies with fast speed and high quality
· Convert DVD to any popular format with ease
· Back up any DVD with 1:1 original quality
· Supports 150+ ready presets for multimedia devices
· Directly rip your DVD for editing with iMovie, FCP, etc.
Conclusion:
Even if "Mac won't play DVD" error can be settled manually through buy another drive or resetting NVRAM, there is a possibility of resurgence in the near future. Comparatively speaking, ripping DVD to Mac is an easier, more convenient and more effective method to slove DVD not playing on Mac issue.