Get Started
Note: We have both Windows version and Mac version for EaseFab Video Converter Ultimate. For the whole guide of EaseFab Video Converter Ultimate, we will mainly introduce the Windows version, and the Mac version has the same functions if there is no special remark. Meanwhile, you can complete the tasks on your Mac computer by duplicating the video tutorial or the steps mentioned below.
To facilitate your use of EaseFab Video Converter Ultimate, there are 4 main modules available to get started: Install, Basics, Settings and Register.
Part 1. Download & Install
Step 1
Download the installation package. Choose the right version per your needs.
Step 2
Install EaseFab Video Converter Ultimate.
Double-click the setup file.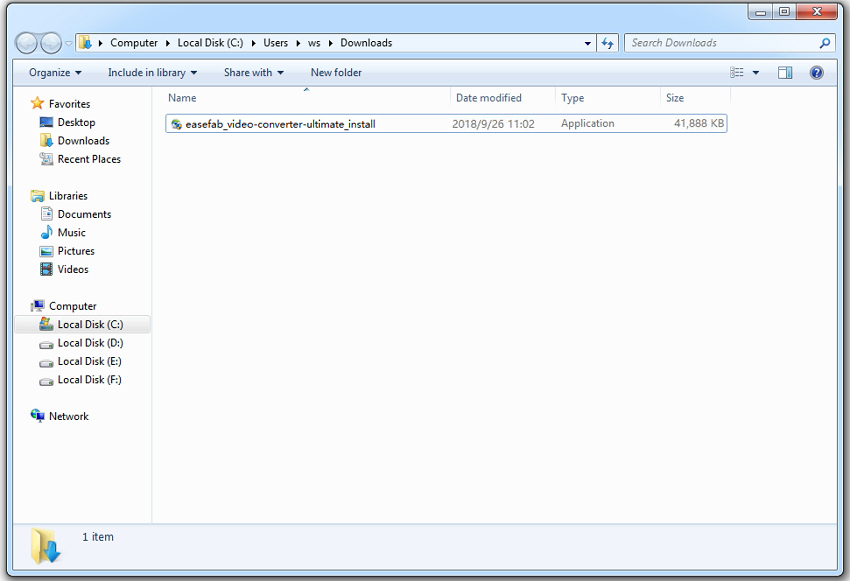 From the pop-up window, click Next to go ahead.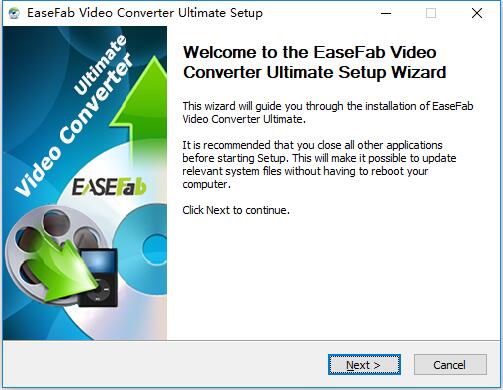 In the coming window, read the end user license agreement carefully and click I Agree to go ahead.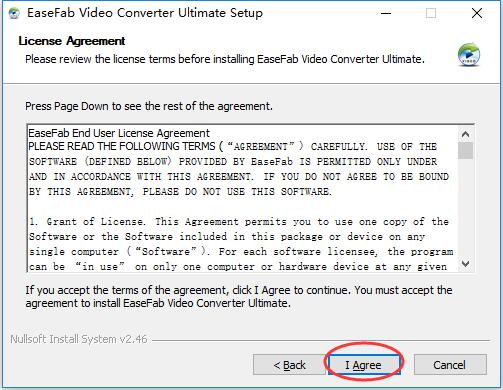 Then, browse the destination folder to save your installation files.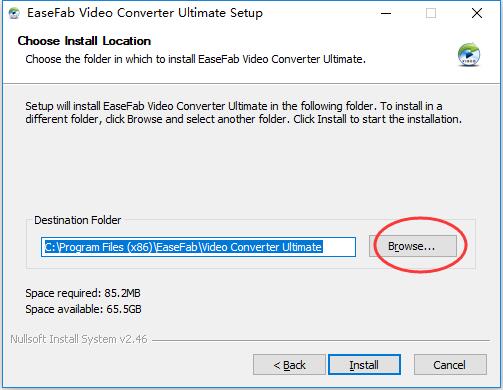 After that, click Install to finish the installation.
Step 3
Launch EaseFab Video Converter Ultimate
It will take seconds to install EaseFab Video Converter Ultimate successfully. A window like below will prompt you that you can click Finish button to open EaseFab Video Converter Ultimate at once.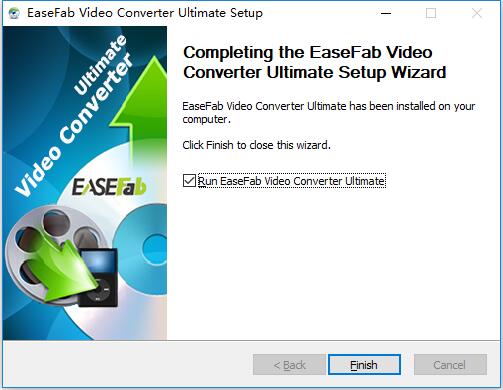 After clicking Finish button, you will enter the main window of EaseFab Video Converter Ultimate shown as below.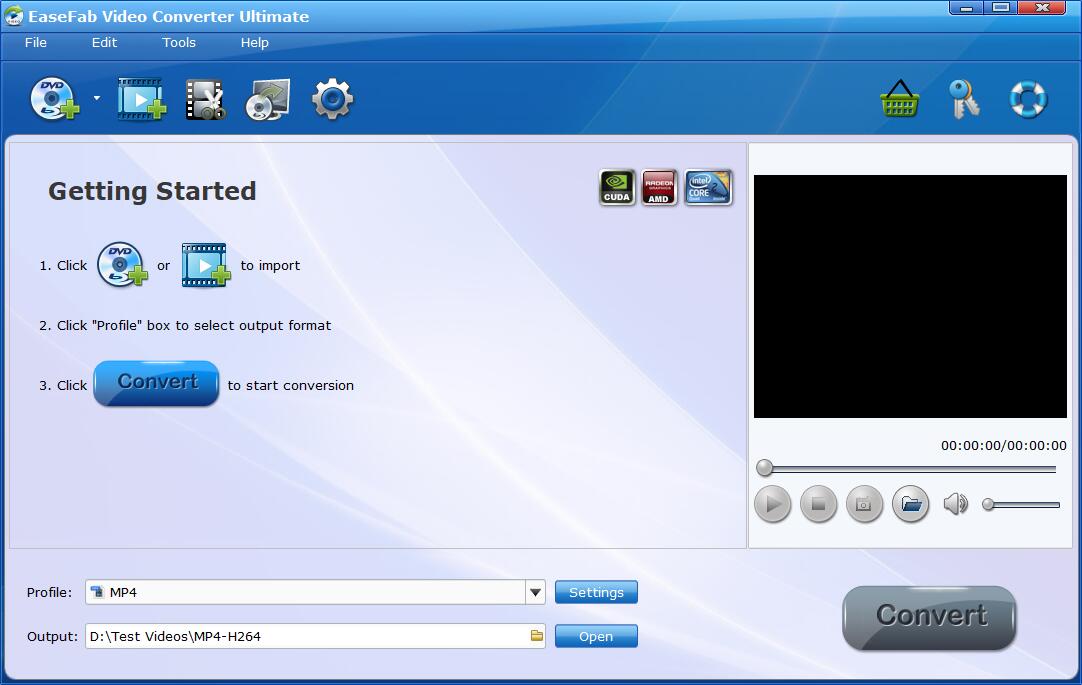 Part 2. Register & Update
1
Register
With the trial version of EaseFab Video Converter Ultimate, you'll have the following limitations.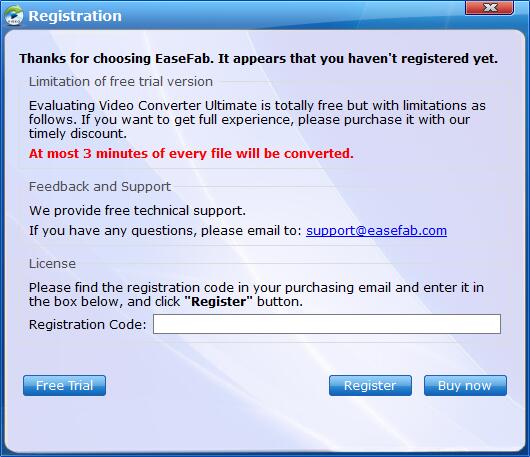 If you want to enjoy the full features without any limitation, please simply click

icon at the upper-right corner to purchase EaseFab Video Converter Ultimate from the website; If you already have one license code, please click

icon to enter the Register window.

Then, copy and paste the licensed E-mail address and the registration code to avoid any typos, then click the Register button to go ahead. Meanwhile, please make sure that the Internet connection is fine while you register EaseFab Video Converter Ultimate. Once EaseFab Video Converter Ultimate is registered successfully, you'll see a pop-up registration successful page.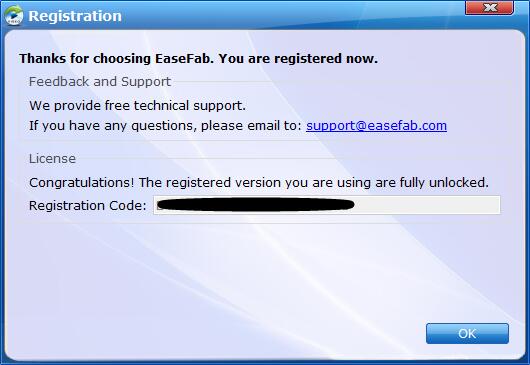 2
Update
If you want to check if your Video Converter Ultimate is the latest version and update it, you can follow the steps below to update automatically.
Go to the Menu icon > Help > Check for updates...,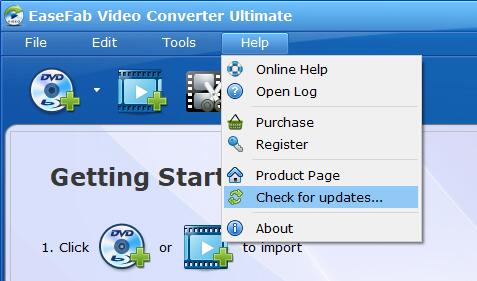 After that, a Update window will pop up to see if you need to update the program. You can also click Cancel to install it next time.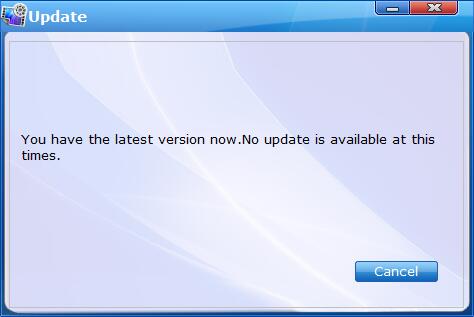 You can change Check for updates automatically to Every Day/Week/Month/Never accordingly in Options Window by moving mouse cursor to Tools > Options.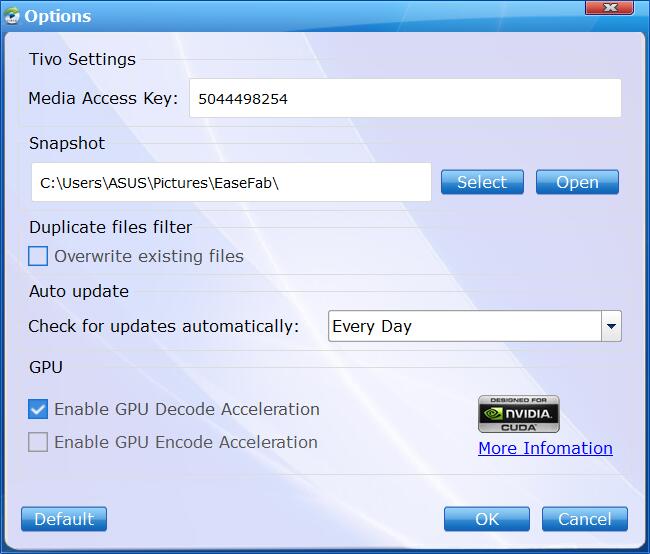 Note:If you're used to using the same version all the time, please choose Never to stop the automatic update. Whenever you need an update, please choose Check for updates under Menu to make an update manually.
Part 3. Basics
Basically, EaseFab Video Converter Ultimate is a blazing-fast, intuitive all-in-one media toolkit which lets you convert, edit, and play all media files in one place. With it, you can effortlessly achieve all your multimedia demands and enjoy video/DVD/Blu-ray anywhere and anytime you like.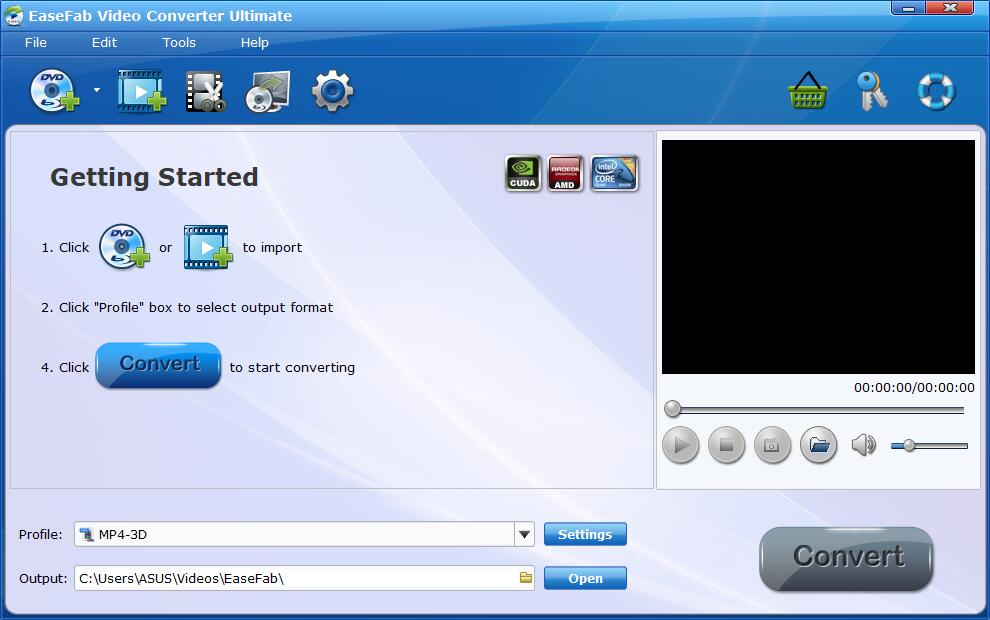 Part 4. Additional Tips
1. Preview & Take Snapshots/Thumbnails
After importing, all video files will be listed in the program. You can preview the imported movie file by double clicking or checking one of them and click the

button under preview window.
By clicking the

button under the preview window, you can take snapshot from the playing window as Thumbnail or for other use. By clicking the

button, you can find the snapshots you took.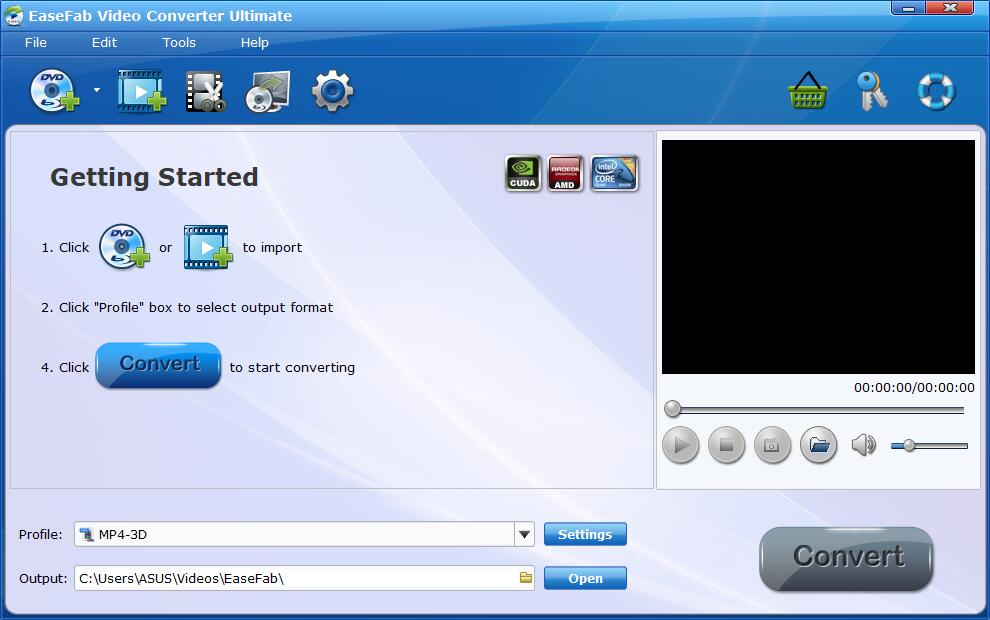 2. Choose Output Directory and Find the Output Folder
By clicking Select Output Folder

button on main interface, you can choose the directory where you'd like to put the output files.
By clicking Open button, you can popup the output folder.
3. Merge and Clear all videos
By ticking off Merge all videos into one file option above Settings button, you can merge the ticked files in list into one single file.
By clicking Clear button, you can remove all video files.