"Reasonably new to plex. Very impressed so far! The only issue im having is playing AVI files over Plex. I used to use servio which worked fine. I take it the server has to convert the file while streaming in some way. Is there any way this could be set up?"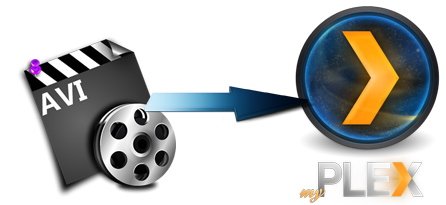 Plex announced that it supports wide range of media formats. If your device supports it, Plex will stream it directly. If it doesn't, Plex will transcode it to an acceptable format for your device. However, many users still can not add AVI files to Plex Media Server for smoothly playback. And people may encounter problems 'Plex can't play my AVI files' mentioned above. What are the steps you need to take for the .avi files to show up on the list? Any fix to play AVI via Plex without any issue? Read on to learn details.
Something You Gotta Known About AVI:
AVI, Audio Video Interleave video file format is developed by Microsoft mainly for Windows operating systems. Audio and video can be played in synchronous format without any halt in the video. AVI file format can be played with various media players like AVI media player, Media player classic, Plex and many others.
Sometimes, while playing your AVI media file with Plex media player, you may face 'plex error while opening file'. This may because the inner codec stop you from correctly playing. AVI can also called the "Container" format, which the real things are behind it. You can know the detailed information about your AVI files by using Media Info.
Reasons lead to Plex errors while opening AVI file:
Software / Hardware conflicts: Software / hardware conflicts in the system can lead to plex error as a result of which the AVI file becomes inaccessible and generates error while playing AVI file on your system
Bad Sectors: Increase in the number of bad sectors on the hard drive can damage your AVI file. Once the AVI file gets corrupted, it generates an error 'plex error while opening AVI file' when being played in Plex player
Other reasons: Apart from above mentioned reasons, there are others scenarios like power surge, system crash, hard drive failure and virus infection that can cause damage to AVI files leading to 'plex error while opening file'.
Possible Ways to enable Plex read AVI files
Solution 1: First, make sure your AVI files are intact and can be playback on your computer. You can download some free player to have a test, such as VLC, QuickTime. If your files are complete clean, then you can try to update your PMG server, which may fix the AVI problem.
Solution 2: If above all the PMG server can't solve it and you are not such a technical guy, you can try to transcode them into H.264 MP4 for solve the AVI problem. Actually, the Plex will convert the uploading files default, but sometimes it just failed to do so. To save you from complex running steps, here suggest you this EaseFab Video Converter ( Video Converter for Mac ). This video app will help you convert AVI to Plex compatible video format without qualty loss at a fast encoding speed. Below are the steps.
Simple Steps to transcode AVI to Plex friendly formats
Step 1: Run the AVI to Plex Converter, and then click "Add" button to import AVI files you want to stream over Plex Media Server. Also you can directly drag and drop the files into this program. This application supports batch conversion, so you can add more than one file at a time.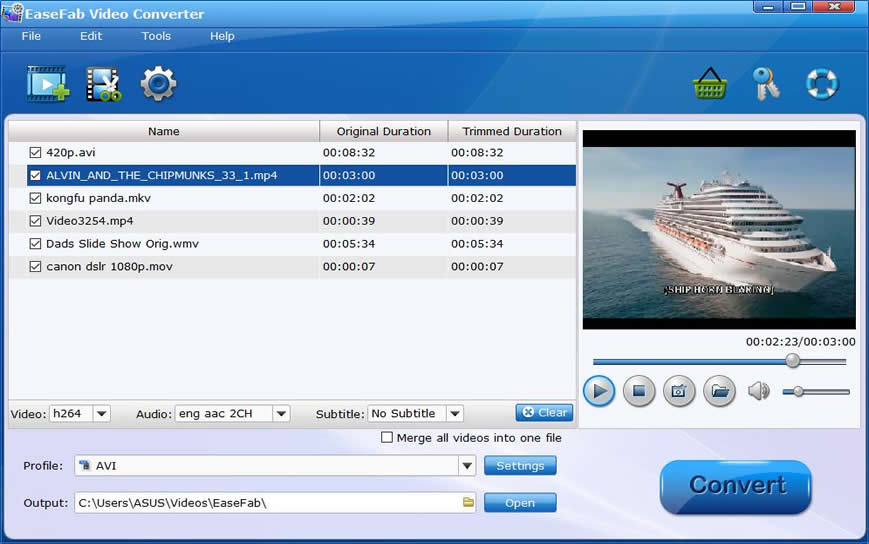 Step 2: Click "Profile" (located below where your files are displayed) and select the format you want from the drop-down list. To convert AVI for Plex, just choose "MP4" from "Common Video" as the output format.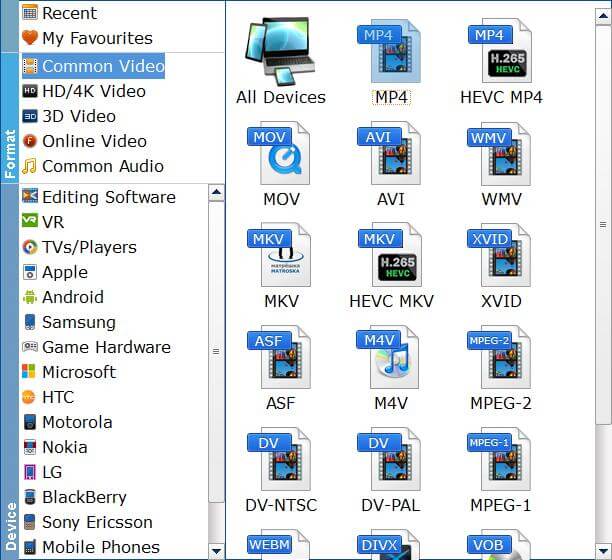 Tips: The default setting works well. Of course, if you want to customize video and audio encoding settings, just click the "Settings" button to customize these settings. You can adjust the output video/audio resolution, frame rate, bit rate, etc. to customize the output files to get the best quality you want.
Step 3: Tap the Convert button on the main interface to start converting AVI to Plex Media Server.
The process will be finished soon. After the conversion, you can easily find the encodedAVI video clips in the destination folder by clicking "Open"button for playing and sharing to your other devices via Plex Media Server.