[Updated] EaseFab Studio decided to extend the promotion time to June 20. We, although a small team of an individual enterprise, want to stand with all Coronavirus sufferers and support WHO and partners.
EaseFab Studio announces official online deals in the summer shopping season. Customers will enjoy the biggest discount on all hot products of EaseFab studio from June 1 to June 20.
It's the biggest discount promition this year. And customers will have the following benefits:
1. User can enjoy 40% ~ 50% off summer discount from the original price of ALL EaseFab softwares.
2. Giveaway of EaseFab iPhone Data Recovery tool no matter you bought any other EaseFab lifetime-licensed softwares.
3. Extra Giveaway of EaseFab DVD Creator for users bought the lifetime-licensed EaseFab Blu-ray Ripper or EaseFab LosslessCopy.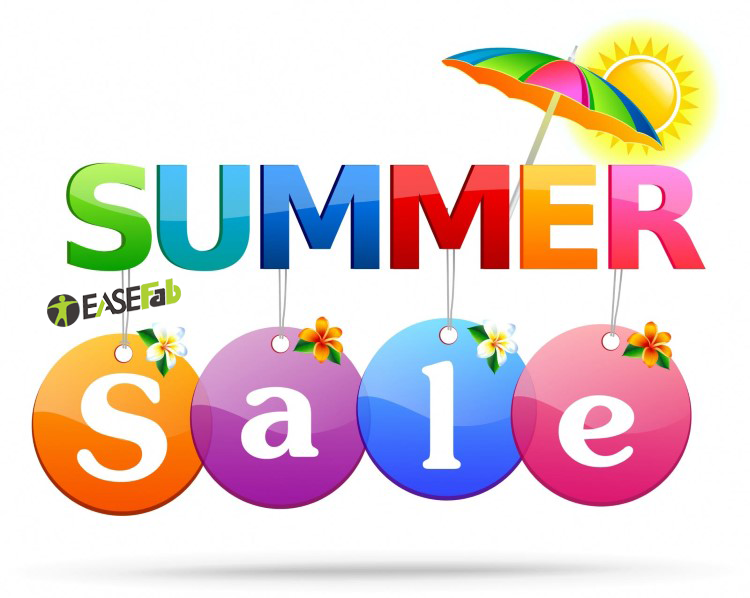 Why Does EaseFab Sponsor the Summer Big Sale?
For one thing, the epidemic continues spreading like wildfire. Today's Coronavirus news shows that the world has already detected and reported 4.17 million confirmed cases, and the United States has 1.38 million. The COVID-19 is having serious impact on economy worldwide. For instance, White House predicts there would be more than 20% unemployment this month. EaseFab team said the deals are to ease customers' burden during the special period.
For another, in the competitive market, the maker has to try to fight with price, which is always the no.1 concern for the shoppers.
For most people, software quality and ease-of-use are other factors to consider. Although there are plenty of affordable video editing and converting applications nowadays, few can keep pace with all up-to-date user demands. For example, some have obsolete user interfaces, while others do not support the latest codes like HEVC, VP9, VP10, ProRes, AV1, CineForm and DNxHR. The developer wants EaseFab to be used more widely.
Pricing and Availability
During the Summer Sale 2020 from now to June 20, any shopper can get at least 35% off discount at the official purchase page of any EaseFab software program. Moreover, any shopper who ordered the lifetime license will get a free gift - iPhone Data Recovery, which can help you recover deleted or lost data on your iPhone, iPad and iPod Touch. What's more, an shopper of the Family License will get another extra giveaway - DVD Creator as the gift.
About EaseFab
Founded in 2014, EaseFab has involved in various areas and extended its business scope to diversified fields. Video converter, DVD Ripper, Blu-ray Ripper, DVD Creator, Data Recovery (iOS) are representing functions of its users-favored products. We're a group of young people who have ever-ending passion for digital technology and we'd love to study on different issues that people have encountered on both Mac and Windows computers, and provide you with smart and simple solutions to make your personal home theater entertainment life much easier.