There are so many times when you import MPG to iMovie (no matter iMovie '11, iMovie '09 or iMovie 08), you found that the MPG videos turn gray. It's really a headache that iMovie, such a great movie making software program, doesn't accept MPG thought it's one of the most popular video formats. If you're facing problems using MPG/MPEG files in iMovie, you're right being here. In this article, we'll show you how to easily and quickly convert MPG to iMovie compatible video formats.
To do the MPG video to iMovie task, you're highly recommended to get the professional encoder - EaseFab Video Converter for Mac for help. It lets you convert MPG files to iMovie in a few clicks. An iMovie preset (Apple InterMediate Codec, which seamlessly fits iMovie) is included for easy access. In addition, the Mac video converter also supports all regular formats, including but not limited to iMovie, AVI, MOV, MP4, M4V, MPG, Final Cut Pro, iDVD, etc. After MPG files are converted, you can import to iMovie without any hassle. See how below about transcoding MPG to iMovie format.
Download the MPG to iMovie converter for Mac:
How to convert MPG to iMovie compatible video format
Step 1. Import MPG files to the program
Here you can directly drag & drop the MPG/MPEG files to the converter, or click the "Add Video" button to load the source MPG/MPEG files. The task is operated on Mac (Mountain Lion, Lion, Mavericks included).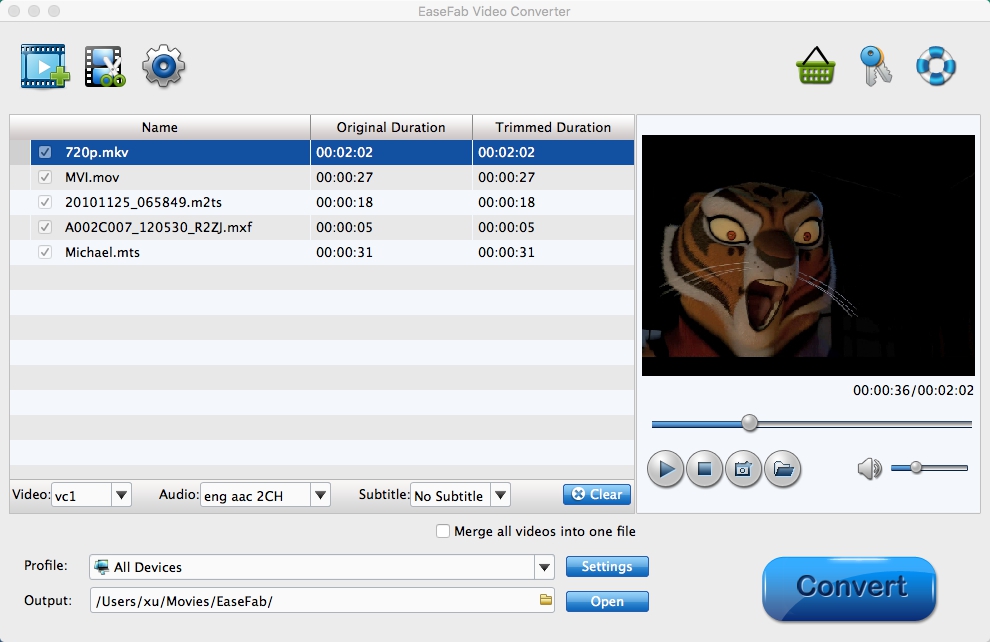 Step 2. Set iMovie as output format
The product has an optimized preset for iMovie. Therefore, you can directly choose "iMovie" as your output format, which will automatically set the appropriate file format, bit rate, and resolution.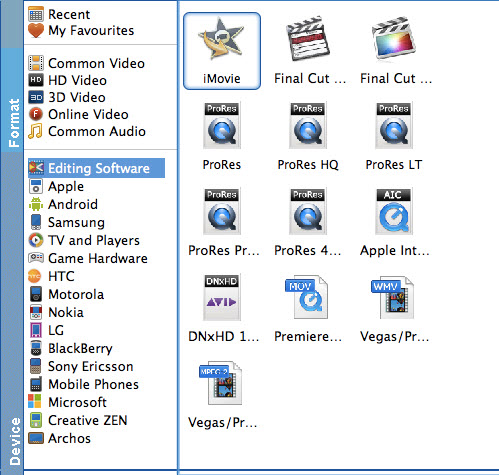 Step 3. Start MPG/MPEG to iMovie conversion
Now click the "Convert" button, and then leave the MPG/MPEG to iMovie Mac Video Converter to do the rest automatically for you. The converter works on MacBook, MacBook Pro, MacBook Air, iMac powered by Mavericks, Mountain Lion, Lion, or Snow Leopard.
After the conversion, you can freely use your MPG/MPEG files on iMovie '08, iMovie '09, iMovie '11, iMovie HD etc.